So Promoted - Meet Sales Lead, Chase Squires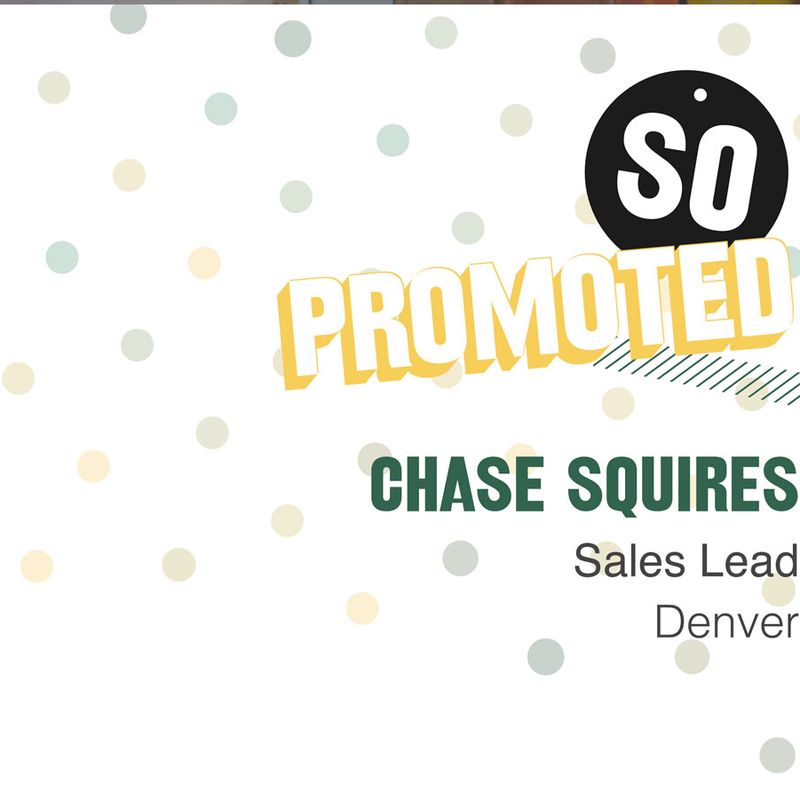 ​Chase Squires talks about how he achieved his recent promotion, and offers advice to graduates who are considering a career in recruitment.
What initially attracted you to recruitment and why did you choose to work at SO?
I was in my last semester in college and exploring options within the sales industry. I have a friend from my childhood that works in the Spencer Ogden NYC office, Steven Palmerton, he shared with me his experiences of recruitment and recommended Spencer Ogden telling me about their presence in Colorado and their strong commission structure.
When did you start working at SO?
At the end of 2017 I graduated from college and the next day I had my final interview at Spencer Ogden and started soon after!
How did you achieve the recent promotion to sales lead? What is your advice to consultants that are looking to take the next step in their career?
I recently was promoted to sales lead which I achieved through hard-work and determination allowing me to build strong, consistent accounts that I used as a foundation to grow a client portfolio over time.
I would recommend to consultants looking to take their next step: find role models in the business, someone that has been in your position before and has achieved great success. I surrounded myself with people that were determined to become top billers, these are the individuals that I mirrored and took sales advice from to implement in my own way.
How has your manager helped you achieve this promotion?
My manager, Alex Barnard, has consistently helped me understand the sheer importance of time management and organization that is relevant to any position, not just business development and recruitment.
Alex worked with me to outline specific objectives and goals that I would need to achieve to be promoted to sales lead. I focused on achieving these objectives some of which revolved around mentoring my team, something that will be ongoing as my team grows.
What training has SO offered you to support your personal growth to date?
Since starting at SO I have gone through various training programmes, from the Academy when you start which teaches you about recruitment and how to be successful in recruitment, all the way through to Maximising Mentorship as I begin to build out my team.
I have also been supported by my manager Alex and Associate Director, Lars who have provided me with one-to-one training specific to growing accounts and building new markets.
Kristyn, our dedicated learning and development professional in America has tirelessly helped me with utilizing technical and unique approaches for business development activity.
Recruitment has its challenges - how do you stay motivated?
Recruitment has its challenges, but it all about how you overcome these challenge/barriers with a positive solution and how you learn from them. As a people business, one of the biggest challenges if working with candidates and clients alike.
Overcoming challenges and reaping rewards, the main reward being commission is what keeps me motivated. At 24-year-old, there is nothing more motivating that being able to earn a mid-6 figure salary!
What advice would you give a graduate considering a career in recruitment?
If you are interested in sales, enjoy working in fast-paced environment working towards commission, then recruitment is the perfect career to start and you are able to straight out of school. Recruitment will teach you all the facets of managing people as well as million dollar accounts. I don't know anywhere that will offer you better career opportunities as well as the chance to earn six-figures within two years of graduating!