SO Promoted - Meet Senior Consultant, Nnedinso Ilochi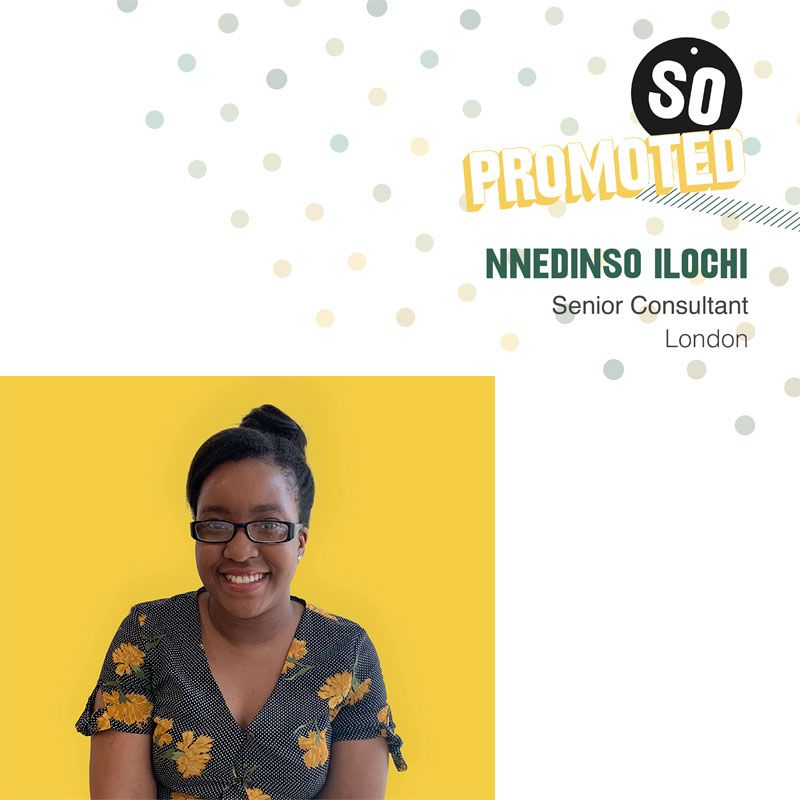 What initially attracted you to recruitment and why did you choose to work at SO?
I was attracted to recruitment because of the competitive salaries, after much research I saw the potential earning opportunities and wanted to explore the industry further. I came across Spencer Ogden, which was of particular interest to me as they had a chemicals division, which linked to my degree as I studied Chemical Engineering at university.


When did you start working at SO?
I joined SO in August 2017, as part of the Chemicals contract team as a graduate.


How did you achieve the recent promotion to senior consultant? What is your advice to consultants that are looking to take the next step in their career?
I have had to be very disciplined to make sure that I have achieved all the goals that have been set in order for me to achieve this promotion. My advice to consultants would be to make sure they plan, whether it's a daily plan or a weekly plan, make sure you stick to it and are strict with your time as it is easy to get side tracked.
​
How has your manager helped you achieve this promotion?
He helped me set targets to ensure that I achieved the goals I needed to, to achieve my promotion. We have regular progress meetings to check I was on track or discuss anything that I was finding challenging.


What training has SO offered you to support your personal growth to date?
SO's training is continuous throughout your career here but the session that stood out to me the most is a session that was run on confidence, particularly for women in a predominately male-orientated environment.


Recruitment has its challenges - how do you stay motivated?
The money! I love holidays and the money that I have been earning has allowed me to go on lots of holidays this year.


What advice would you give a graduate considering a career in recruitment?
Recruitment has a lot more to it that meets the eye. There are a number of different careers avenues that are available to you: 180, 360, account management, team leader etc. There is something for everyone!