Celebrating International Women's Day 2020 : An interview with Engineer, Jasmine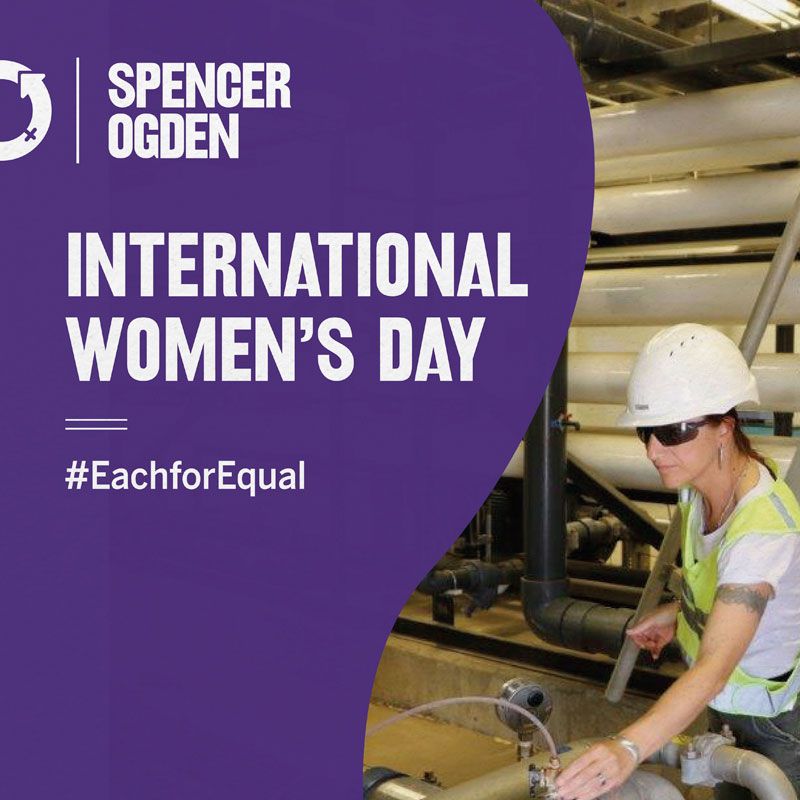 ​To celebrate International Women's Day, Spencer Ogden wants to challenge stereotypes that limit women within the industries we work in. We caught up with some of the great female talent that we have worked with. Jasmine is a Commissioning Chemist and works at a major OEM. Read Jasmine's spotlight interview about IWD.
What does the International Women's Day slogan #EachforEqual mean for you in your work life?
It's about time that we get there! Today, I am still a very rare creature in my profession on site. We have to insist that gender doesn't determine talent.
Why did you choose to become an engineer?
I didn't exactly choose to be an engineer but I was always interested in Chemistry and during my studies and work life it developed, so I just followed up on the things that I enjoyed the most.
In your opinion, why is it important that more women take up engineering in the near future?
Engineering is just another profession, similar to any other profession, so why should it be for men only. It is interesting, exciting and often well paid. Women should not be afraid of entering male dominated areas. This is the way to change things.
What's the most important piece of advice you'd give to a women thinking of starting a career in engineering?
Due to the underrepresentation of women in the industry, you need to be aware that sometimes you are expected to do better than your male colleagues and have to prove yourself more often. However, don't let this affect you, just follow your way and your passion.
Do you think there's a stereotype attached to female engineers?
Female engineers who have been in the industry for a while develop similarities to men in the industry in terms of behaviour because of the situations they currently deal with every day.
On International Women's Day, what is the most important message you want to send out to young women thinking about their careers?
Find out what you really enjoy and follow your path no matter what others tell you.