SO News - All UK homes to be powered by offshore wind by 2030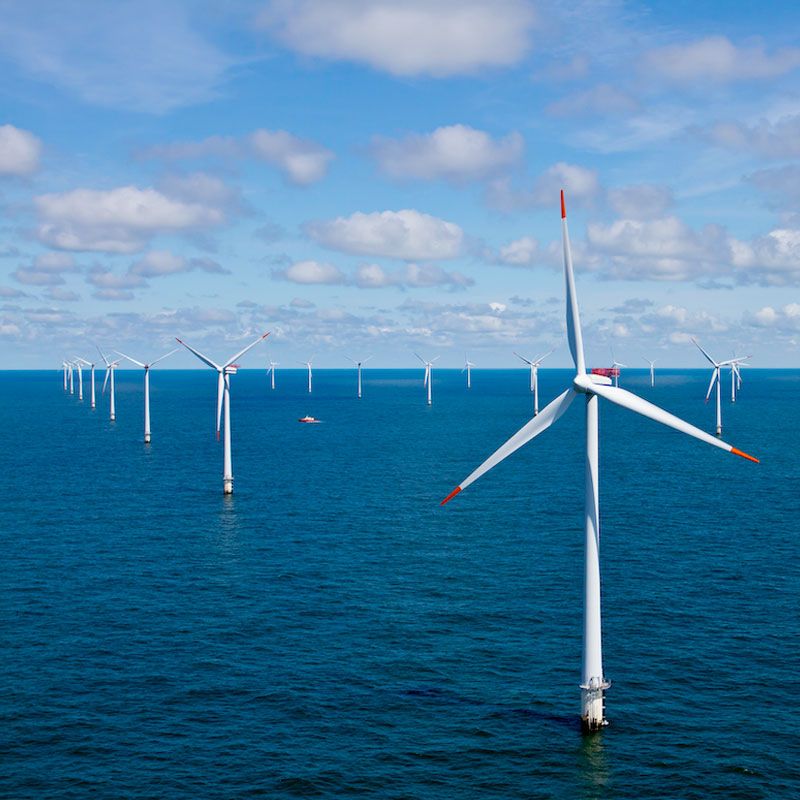 ​Committing to make the coronavirus pandemic a catalyst for green growth, the prime minister will pledge £160m to upgrade ports and factories for building turbines and provide 40GW of capacity to the sector as part of his promise to "build back greener".

The "build back greener" drive aims to create 2,000 jobs in construction and support 60,000 more. The scheme will also see investment into manufacturing in northern England, as well as in Scotland and Wales.
These commitments are the first phase of a 10 stage plan for the UK's "green industrial revolution". The government will share the rest of the plan that includes ambitious targets and major investment into industries, innovation and infrastructure to boost the UK's progress towards net zero emissions by 2050. The plan is expected to include new investment in hydrogen technology and carbon capture and storage (CCS), as well as a sooner ban on sales of fossil fuel cars.
Net zero means that greenhouse gas emissions would be dramatically decreased and any remaining emissions offset, helping to neutralise environmental impacts and slow-down climate change.
The UK's seas hold large potential to power the country, with low-cost green energy. They are leading the way in harnessing its strengths, accelerating their progress and are looking to become "the world leader in clean wind energy".
The US are following the UK's acceleration plans, with the recent deal between BP and Equnior in the US establishing a strategic partnership to increase growth within offshore wind in the US. BP have confirmed a deal to buy 50% of the US Empire and Beacon offshore wind projects on the East Coast from Equinor for £845 million.
Additionally, as the political climate changes in America and the election approaches, there are signs that Trump administration's stance on wind energy could be changing, with nine offshore wind projects currently in discussion for the Atlantic coast.
US governors are of the realisation that they need those wind turbines to help meet the US' clean energy goals, with slow progress being made in the US, albeit slower than the UK.