SO Experienced – Meet SO London's Head of Perm, James Logan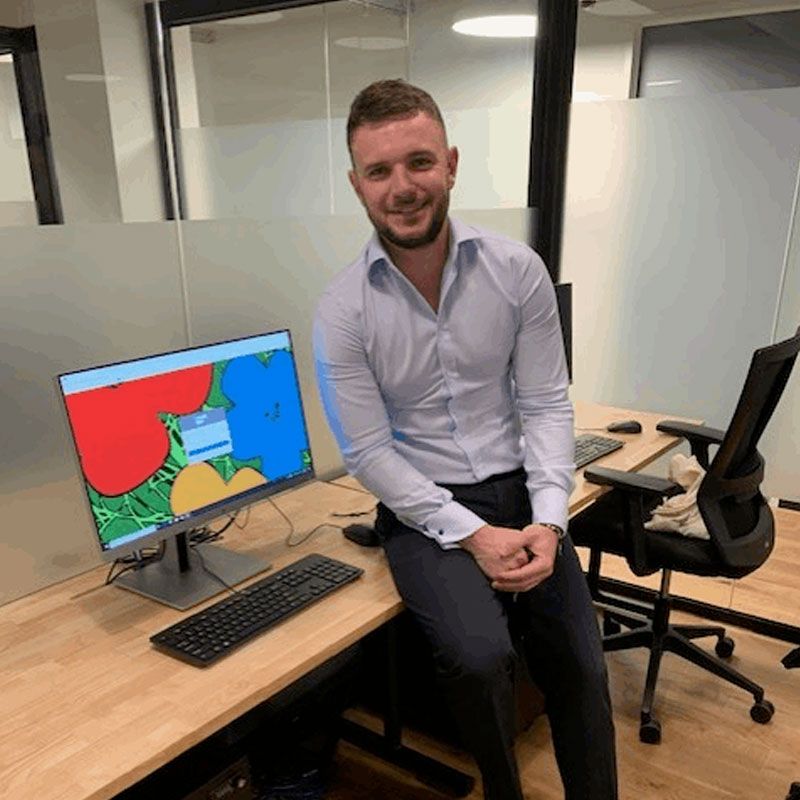 ​Why did you choose Spencer Ogden?
I joined as a trainee with zero recruitment experience the best part of 7.5 years ago! At the time, I was a fresh-faced graduate keen to find myself a career. I think I knew very early on that Spencer Ogden could offer me more than just a 'job' even back then, and I've never looked back since.
​
What has been the most rewarding parts of your job at Spencer Ogden so far?
Being trusted to open a brand-new start-up office, the other side of the world, on your own for the first few months - is about as much of a test as it gets! But one that I was eager to take up! As the first person on the ground in Melbourne, there were some naturally very tough and lonely days in the initial period, but we quickly built a great team and culture in the 18 months there - and it was an extremely rewarding opportunity that I'm very grateful to have had the chance to do. Spencer Ogden have always had and continue to have an organic growth model and I think it's worth mentioning that these opportunities are open to every single person from day one. We encourage people to be brave, put their hand up, be entrepreneurial and take chances - right across the world. We have just started operations in Taiwan and Chicago in the last month - so 2021 will be another huge year of opportunities for individuals.

You just mentioned that you were able to move to Melbourne with SO, can you tell us a bit more about that opportunity?
After five years in our head office in various roles up to Team Leader, I felt I needed a change away from London but equally still loved the Spencer Ogden brand (and still do!) which was what was stopping me leaving or changing in any capacity. The SO brand and business still came first in my mind, so when the opportunity came along which allowed me to stay with the business and test myself personally and professionally overseas, I simply couldn't say no.
​
Recruitment has its challenges – what are some of the challenges you have faced during your time at Spencer Ogden so far?
There are always challenges in recruitment, whether you're a fresh-faced trainee, a manager/leader or a highflying top-biller. Everyone's challenges are measured against their current position - so over the years, naturally mine have changed dramatically with the various positions I have held. However, I think the main consistent challenge is learning to be adaptable, because in every role you'll need to work hard and go above and beyond to push yourself to be successful. If you can hold onto the personal accountability piece and allow yourself to adapt to situations / markets / team environments etc - you'll go far.
​
You have recently been promoted to Head of Perm Recruitment in London, what do you hope to achieve in this new role?
Bottom line, to be the best! I want our London Perm team to be three times bigger than it's ever been by 2023! And we want to knock our contract counterparts off of top spot as many months in a year as possible! We're building a great team, great culture - and have a solid plan backed by private investors! The sky really is the limit for perm.

What value do you hope to bring to your team/Spencer Ogden and our core sectors?
I hope in some way I embody them all! But I'd say I'm very keen to champion the accountability piece because this is an area that I pride myself on - and have done since I joined. Asking yourself on a daily basis (no matter your level) - if you've done enough is a great way to help drive this.
​
What advice would you give to someone looking to join Spencer Ogden/recruitment?
Be patient, work hard and stay in your lane!