5 Ways to Use LinkedIn to Kickstart Your Career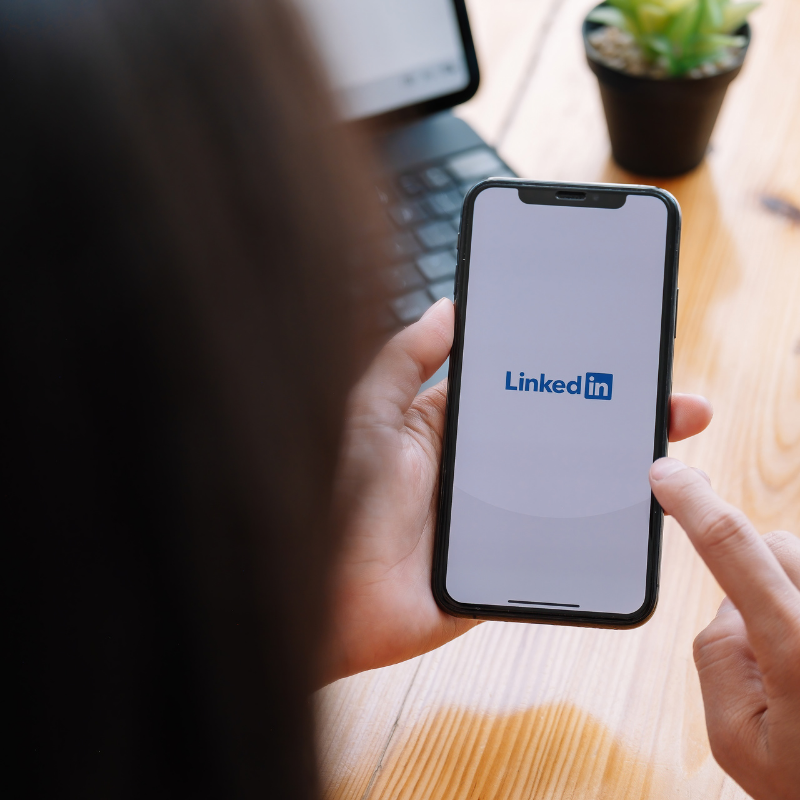 ​Job searching can be difficult and stressful process, especially when you don't seem to be getting the response you want from potential employers. Whilst LinkedIn might seem like just another online CV, the reality is that it's so much more than that! Not only is it a great tool to connect with industry experts, but you can also use it to access useful resources as well as boost your creditability through recommendations and skills endorsements.
With more than 30 million companies on LinkedIn and more than 20 million job listings, chances are they'll be a job on there for you (LinkedIn, 2021). Here are our top 5 tips to help you optimise your LinkedIn presence and land your dream job.
Tip 1: Nail the basics
Increase your chances of being seen by potential employers, by keeping your profile updated. The more regular updates you make, the more 'active' your profile appears.
Attach a professional-looking photo

Write a LinkedIn headline that makes you stand out

Include a professional summary and pay attention to keywords that will get your profile noticed

Promote your work experience on LinkedIn

Show your network that you are open to job offers by setting the #OpenToWork badge

Activate job alerts so you can be notified of the latest jobs

Take a skill assessment to earn a skill badge and increase your job chances

Increase your credibility by asking past colleagues and/or lecturers to post testimonials and endorse your skills
Tip 2: Build your professional network
As a starting point build your professional network by connecting with anyone you've worked or studied with and where relevant, ask them to introduce you to their connections too. It's also worth connecting with people within your industry or field of expertise that you don't know. Most people are happy to offer out advice to those that reach out.
Tip 3: Join the conversation
Get involved in LinkedIn Groups that are relevant to your chosen career and learn how the sector works. Think of LinkedIn as an extension of your 'brand' by using it to share relevant content and offering your opinion. This also gives you an opportunity to continue growing your network!
Tip 4: Take part in webinars and online training
Another great feature that LinkedIn offers, and is often overlooked, is LinkedIn Learning. LinkedIn Learning has 15,000+ digital courses available, which are taught by industry experts. You can access the full library by signing up to one of LinkedIn's Premium subscriptions. If you're not looking to pay, you can still make use of LinkedIn's free learning paths or sign up the 30-day free trial which can be cancelled at any time.
Tip 5: Make sure you do your research
A good way to stay on top of industry developments is to follow blogs of companies you're interested in. Search relevant hashtags to find news articles, which can help you to identify trends within the industry. There are also plenty of resources available, including CV advice and job search guides, which can help with career development.