SO Promoted - Meet Managing Consultant, Dominic Hooper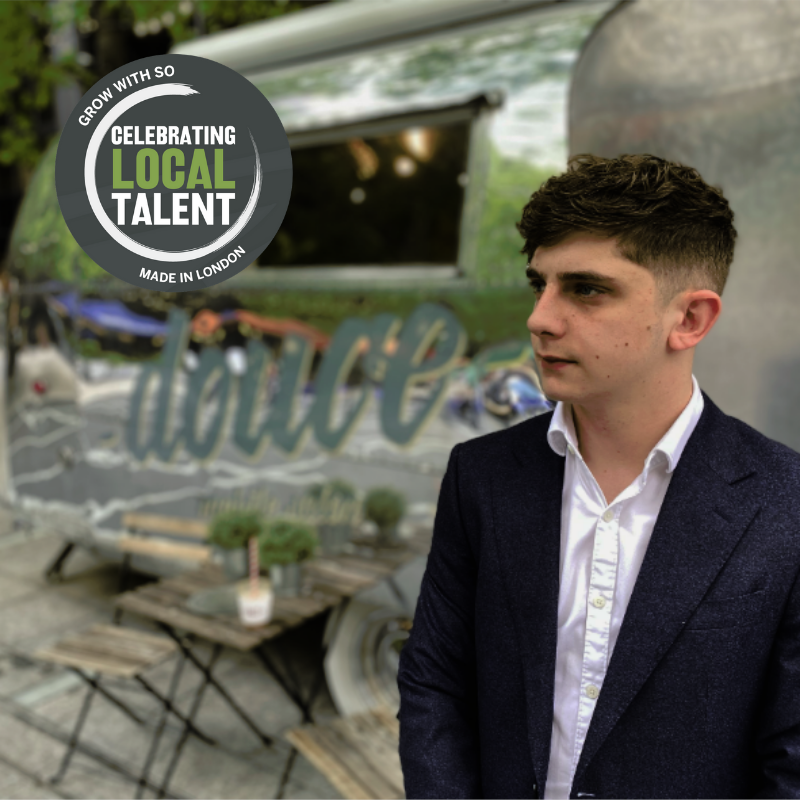 Meet Managing Consultant, Dominic Hooper from our London office. Dom started working at SO back in January 2018 and has shown all the attributes of a future leader. Keeping reading to learn about his SO journey and how he achieved his recent promotion.
​
What initially attracted you to recruitment and why did you choose to work at SO?
The atmosphere and buzz around the office was an immediate pull factor when I first came into the office for an interview. Aside from that, what attracted me to SO was the aggressive growth the company had shown in headcount and revenue since opening in 2010. There was, and still is, a clear focus around hiring graduates/trainees and coaching them to become Recruitment specialists and future leaders. The career path was very clear, and expectations were laid out from a very early stage. I could see that there was a big challenge ahead but also that there were support systems in place to achieve high results in a short time frame.
​How did you achieve the recent promotion to Managing Consultant? Is there any advice you can offer to consultants looking to take the next step in their career?
Of course, the first hurdle is billing targets which I was above threshold for after a strong year so far. Also, I had to complete our emerging leader's program and present my vision and plans to grow out my team to Sales and HR Directors. To be consistent in billings you must become an expert in your market, remaining niche so you can meet clients' needs and beat the competition. I focus a lot on repeat business from strong buying clients, which allows me to keep billings consistent as I pursue new business and clients. If you show your quality of service, clients will naturally come back asking for more. With regards to the management side of things, I fully immersed myself in the L&D EML Program. Additionally, I did a lot of work around how to manage individuals whose motivations differ from mine and implement the coaching models taught to me in this program. For me, the best advice for any consultant looking to achieve their next promotion is vision. Set out what you need to do to achieve the promotion with short, mid and long term goals. Once your goals are in place dig deep into HOW you are going to achieve them by breaking them up into daily, weekly and monthly targets.
How has your manager helped you achieve this promotion?
Nick has been a huge part of my development from my very first day at SO. For this promotion specifically, he was brilliant in being open and honest with me about the struggles he had when he transitioned into the same role. He is constantly aware of my ongoing sales processes and still offers me a helping hand when needed, whilst also giving me the autonomy to do what I do best. We had a clear development plan to achieve this promotion and caught up weekly or bi-weekly to track this.
​What training has SO offered you to support your personal growth to date?
I have benefitted from every training program the L&D team have to offer. Starting as a trainee back in 2018 I first completed the candidate and client academies. This was brilliant in developing an understanding of how to apply sales skill specifically to the recruitment process. It also gave me a clearer understanding of the full 360 process and was interactive with role plays throughout. Maximising Mentoring was the first in moving towards a mentoring role and was an open forum, centred around how we motivate our mentees and how we can help develop them in their career. Finally, it was the Emerging Leaders program which was by far my favourite. We discussed how to grow and develop successful teams, looking at different management models to help with this, and had open discussions surrounding motivations and driving factors. As well as the programs offered by L&D, our management team also roll out additional training on a monthly basis. When I first started out I was given call coaching and consistent feedback. Regarding personal growth, it's massively improved my EQ as an individual, my understanding of other people's motivations and has matured me as a person.
Recruitment has its challenges - how do you stay motivated?
Motivation is short term and always will be. My advice is set out personal goals you want to achieve in life and then tie them in with how your working career will help you achieve that. Whether it be helping your family or buying your first home, if you set out a vision for what you want to achieve in life then you will stay motivated. Also, an understanding that you can earn and achieve whatever you want as a 360 consultant. There is no limitation to your success. Once you grasp how true that is in Recruitment, again, you will be motivated.
What are your top 3 tips for a graduate considering a career in recruitment?
You get out what you put in - As cliche as this sounds it really is the case, especially when you start out.

Celebrate the small wins - Recruitment will always be a numbers game and sales figures will always be the focal point. Nevertheless, do not bog yourself down if you do not do a deal straight away, celebrate the small wins - your first job pulled, first interview logged. This will help you stay motivated to achieve the end goal of written business and billings.

Be proactive in your approach to learning and development - Your managers and TL's will never be annoyed for you asking 'too many' questions. Do not suffer in silence, make sure you are proactively seeking out coaching and training to develop your skills and become a successful consultant. It shows your intent, and your development is beneficial to both yours and your manager's career. It is a win win.​
​