8 Talent Top Tips to Help You Land Your Next Job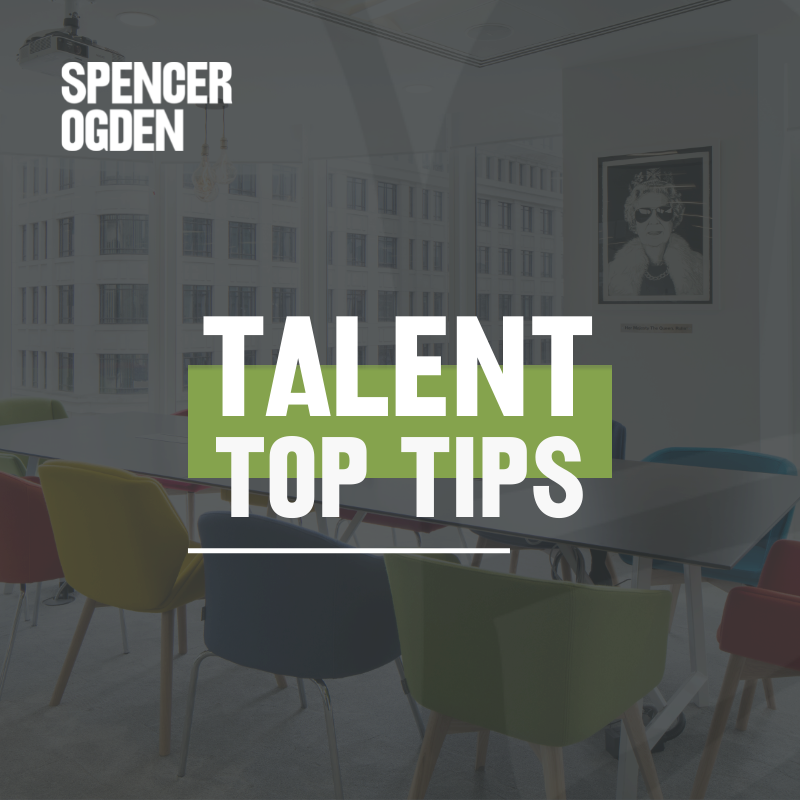 In today's competitive and fast-moving recruitment market, first impressions count! To help you on your way our Global Talent Lead, James Russell, has put together his top tips and tricks. From how to tackle phone interviews to creating a standout CV, we've got you covered.
Tip #1– Interview at multiple companies at the same time
When searching for a new opportunity, don't interview with just ONE company at a time. Being able to compare roles at different companies can help you to figure out which one is right for you.
You may love a company's brand and exterior, but what they ask of you internally might not be what you want. The time it takes to interview at most recruitment companies for entry-level sales professionals is 1-2 weeks at most (give or take). Comparing a few of your preferred employers could take 1-3 months if you only interview with one at a time. If you have a good feeling, be proactive and move quickly as some employers won't wait around.
Top Tip #2 - Smile when you're speaking on the phone 😊
It might sound a little silly, but you can really hear that smile, making you come across as more engaged and approachable. Haven't tried it? Give it a go!
Tip #3 – Any questions?
ALWAYS ask questions.Yes, typically, interviews consist of someone else asking you questions, or you having to solve scenarios. However, an interview goes both ways.

Our recommendation? Jot down a couple of questions you have about the role or company and have your notebook handy in the interview. This shows that you have prepared for the interview and care.

Top Tip #4 - Try not to walk around while on a phone interview
I for one have done this in the past. Whilst it might seem like a good way to release some stress, the likelihood is that you'll find yourself winded while trying to get out your answers.
A good trick is to get a small dance session in prior to the interview! There's also the 'squeeze' technique where you start from your toes and move up your body, squeezing each section one at a time until you get to your face. Squeeze everything and then relax – sounds odd I know but give it a try!
Tip #5 - Be truthful about your experience and skillset
​When you're going through an interview process, make sure to be overly communicative and honest with your Recruiter/Talent Consultant. Whether you end up taking the offer or not, the best approach is to always be honest. This will ensure you and the recruiter have a positive experience, and that you leave a long-lasting impact.
​Tip #6 - Put the most valuable information at the top of your CV
​Did you graduate from Brighton with a 1st class in Geography, or represent your country at sport? Put that first! The "About Me" sections of CVs are slowly declining - market your STRENGTHS first to gain immediate interest from an employer.
​Tip #7 - Maintain a professional image on social media
​Social media is a powerful tool for employers to search for background information and to review someone's profile ahead of an interview OR a potential offer.
​Most Instagram and Facebook profiles can now be set to 'private'. However, if you're applying to a sales role, in fact, any role, ensure your profile is clean i.e., no nude, racial, extremist opinions that an employer could potentially see. This doesn't mean you can't show yourself having fun, just use common sense!
​Tip #8 - Take some time for self-reflection and assessment 
​As we come to the end of 2021, take a moment to reflect on your values and the areas in which you want to grow. You may not have a clear path forward, but spending a few minutes reflecting on the challenges and successes from the year can give you an insight for what to focus on in the coming weeks and months.

As a candidate, consider the below:

1. What is most important in a role? 
2. How will it help fulfil my longer-term career ambitions? 
3. What are my strengths, weaknesses, abilities, and how do I stand out from the crowd? 
4. Why should they employ me? 
5. Why do I want to work for them? 
6. How does my attitude and experience reflect the company requirements? 
7. How can I offer value to the challenges facing the company?
8. What skills do I want to develop?