SO Promoted - Meet Team Leader, Jade Tomlinson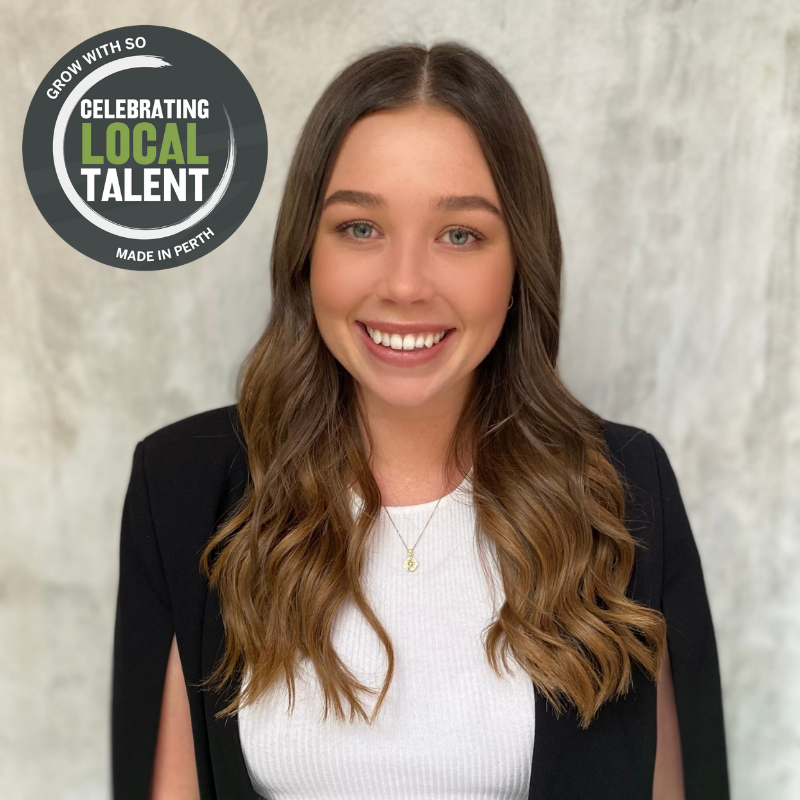 ​Meet Team Leader, Jade Tomlinson from our Perth office. Jade started working at SO in July 2017 and has become a mentor to her team, making herself available to support and advise them when they need it most. Keeping reading to learn about her SO journey and to find out what her top tips for someone considering a career in recruitment would be.
​What initially attracted you to recruitment and why did you choose to work at SO?
I was initially attracted to recruitment due after studying Human Resources at University. When I met the team at SO I was excited by the culture, career development and earning potential that was on offer!
How did you achieve the recent promotion to Team Leader? Is there any advice you can offer to consultants looking to take the next step in their career?
I was promoted to Team Leader in June 2020. In my position, I'm responsible for managing and contributing to a sales budget, onboarding graduate consultants, and developing new business in our key sectors - it's extremely rewarding to see the team kicking goals month in month out! My advice to consultants looking to take their next step is to continue pushing themselves out of their comfort zone at every opportunity!
How has your manager helped you achieve this promotion?
I've had support from a few different managers during my time at SO. Each one of them has provided something different, giving me the knowledge I needed to push my career forward and the opportunity to develop my own leadership style.
What training has SO offered you to support your personal growth to date?
I think I've almost conquered them all! As a Trainee I went through the Graduate Academy, as a Senior Consultant I received Maximising Mentorship and Emerging Leaders and more recently as a Team Leader I received the High Performing Leaders training.
Recruitment has its challenges - how do you stay motivated?
Recruitment has its ups and downs. I don't get caught up on the small details and try to keep my mind on the bigger picture, whether it be looking at my performance for that specific month, quarter, or year!
What are your top 3 tips for a graduate considering a career in recruitment?
Stay resilient - the first 6-12 months are the hardest so stick it out!

Be curious - information is the key to success in recruitment, learn as much as you can from everyone around you!

Have fun along the way!