Spencer Ogden is announced as a 2021 winner of Best and Brightest in Wellness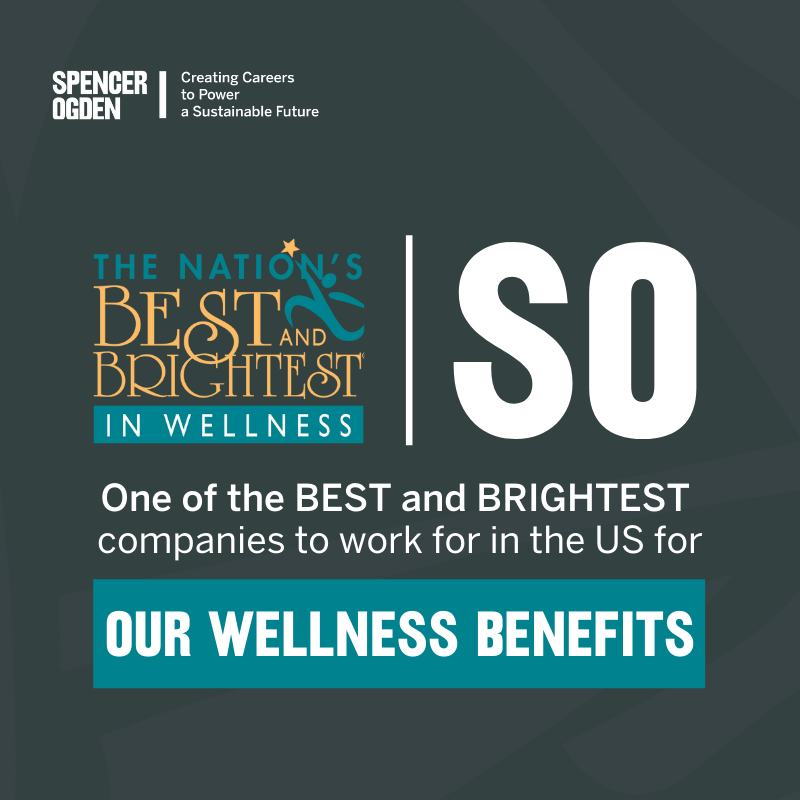 ​The Best and Brightest Companies to Work For® recognises businesses that have delivered exceptional human resource practices.
Spencer Ogden have been announced as a winner of The Best and Brightest in Wellness for delivering excellence in health awareness. They have created an innovation strategy, offering benefits that empower their employees to lead healthy lives and delivering initiatives that promote a culture of wellness.
These benefits include flexible working, 4 paid volunteering days a year, Friday early finish, birthdays off, cycle to work scheme, corporate gym memberships and free routine eye care. See what else they offer here.
Spencer Ogden goes above and beyond when it comes to employee wellbeing benefits. As HR manager for SO in the US, I can authentically say that our board listens to feedback and works to take appropriate action. Over the last five years our team has more than tripled in size in the US. Consequently, we've been able to add important benefits like paid family leave and 401k match to an already robust benefits offering. - Danielle Henderson, HR Manager