SO Careers - Meet Recruitment Consultant, Will Crean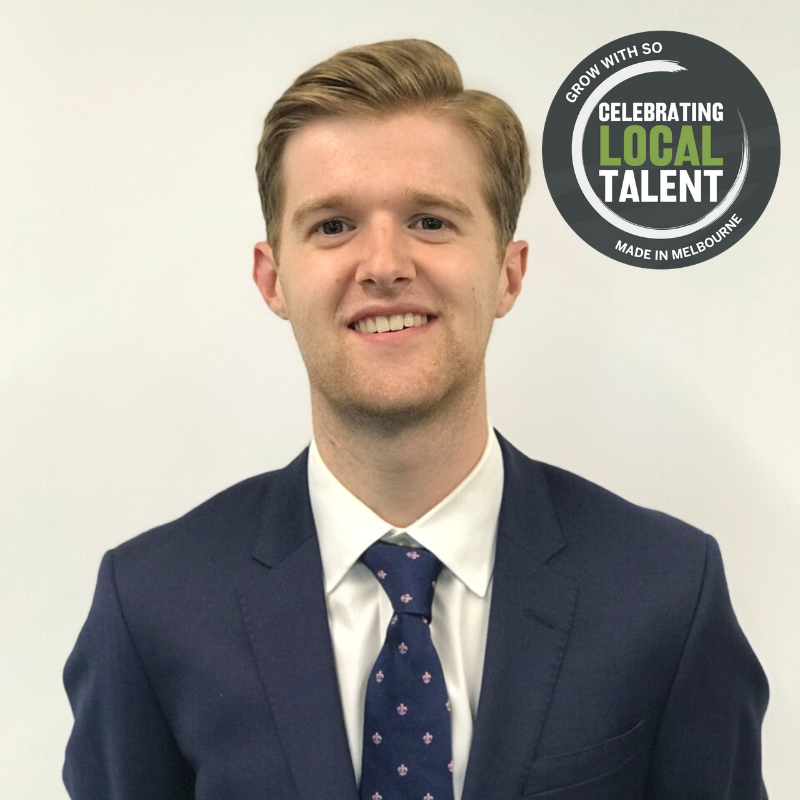 ​​Meet Recruitment Consultant, Will Crean from our Melbourne office. Will started working at SO in November 2020, placing his first candidate within 24 days. During this time he won Consultant of the Month in May 2021 and was recently awarded PACE Champion 2021. Keeping reading to learn about his SO journey and to find out what his top tips for someone considering a career in recruitment are.
​
What initially attracted you to recruitment and why did you choose to work at SO?
I was initially attracted by the uncapped earning potential and career growth. I chose to work at SO because I wanted to find a niche and specialised market within the construction and engineering field and have the opportunity to work as a full 360 consultant. I grew up in a family with a long history of running small-medium businesses and as such really took to the idea of running my own business. Spencer Ogden provides an opportunity to operate your own business with great support systems, training, and lower risk. As such, I felt the role at SO in Melbourne was suited to my aspirations and career goals.
What does your typical day at SO consist of?
My day at SO typically consists of many discussions with candidates and clients in my industry, assisting the wider team in Melbourne with queries and more recently post-lockdown, catching up for coffee with my candidates and clients. Beyond this, we enjoy a number of team activities throughout the week and month, we are an energetic bunch, so these are always heaps of fun.
What is the most rewarding part of the job at SO?
My work is especially rewarding given the impact my industry in Environment and Infrastructure has on the world, so of course, I naturally find my time assisting clients to grow their business especially rewarding. Additionally, as a people-person I really enjoy being around the team and being involved in social, incentives and day-to-day chat around the office.
What are some of the challenges faced during your time at SO? How do you stay motivated?
I operate within a highly competitive sector that has exceptional talent shortages, coupled with historically high market growth surrounding infrastructure post-COVID. As a result, there are many ups and downs, which of course can be de-motivating. I manage this by staying focused on my goals and leaning on my colleagues for support when required.
What training has SO offered you to support your personal growth to date?
I was fortunate to be involved in one of the first virtual SO Academies and utilised the support and training provided to upskill quickly and improve my delivery for stakeholders. I have been fortunate enough to work with a highly experienced manager in Alex Clark and learn from colleagues locally and globally.
What are your top 3 tips for a graduate considering a career in recruitment?
Stay positive. In this role you will be presented with many challenges and it is important to remain objective and strive to do your level best.

Organisation is critical. You will juggle many different competing priorities, remaining organised is one of the key ways to stay on task and work towards your goals.

Persistence will always pay off. At times it feels like the challenge is large but sticking with it through all the lows will always lead to results.