Earth Day 2022: How Spencer Ogden is powering a more sustainable future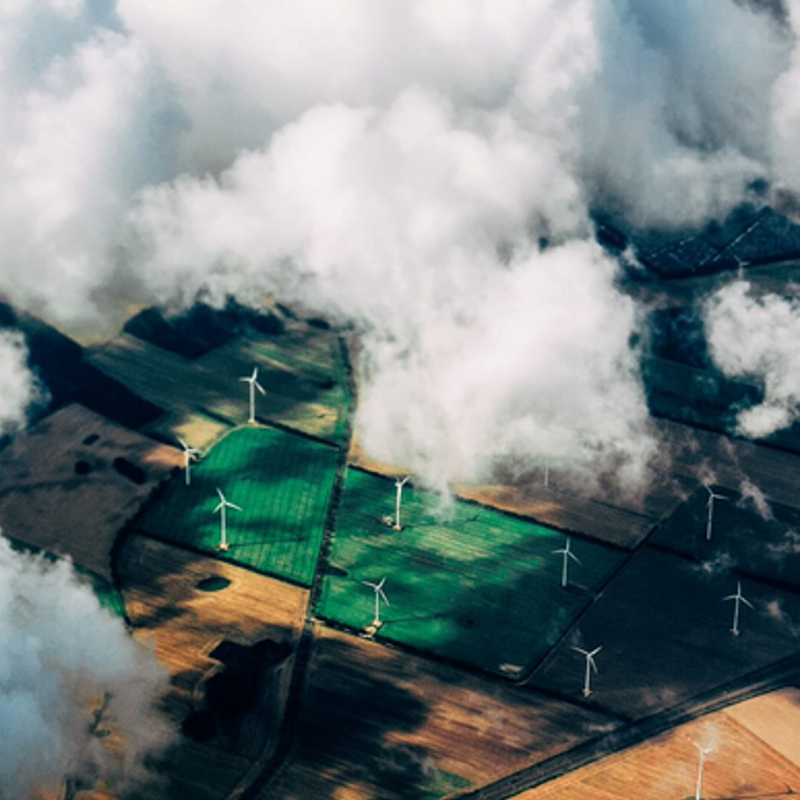 ​Today is Earth Day, a global awareness day encouraging discussions around climate change. This year's theme is 'Invest In Our Planet' which focuses on working together as citizens, businesses, and governments to combat the climate crisis. While there is time to restore nature and build a healthy planet for future generations, time is short.
At Spencer Ogden, we recognise that we have a responsibility as a business to reduce our impact on the environment for all life on this earth and future generations. We have measured our Carbon Footprint over the last two years and have set ourselves the target to reach net zero emissions as a business by 2030. We have been working with sustainability consultancy RIO to identify ways to reduce our carbon footprint and build a plan of action.
"We've really enjoyed working with Spencer Ogden this year to calculate their environmental impact and focus on areas for improvement as part of their journey to power a sustainable future. Spencer Ogden clearly recognises the role they play in building a better future for our planet and by working with Rio, have committed to making informed, transparent, and impactful decisions that enable real change" - Nalise Hahn, Senior Sustainability Consultant & Knowledge Engineer at Rio
One year ago today, Spencer Ogden launched their partnership with ocean clean-up organisation, Seven Clean Seas to fight the ocean plastic pollution crisis through plastic offsetting. For every successful candidate placed in a role, Seven Clean Seas pledges to remove 1kg of plastic from the ocean. Throughout 2021, a total of 3419Kg of plastic was removed. We are excited to announce that this summer, colleagues in our Singapore office will once again join forces with Seven Clean Seas in an ocean clean-up project, picking up and removing plastic across Singapore's beautiful beaches.
On the launch of our partnership with Seven Clean Seas last year, Spencer Ogden CEO, Bradley Lewington commented: "Seven Clean Seas is a fantastic partner we have worked with before on their 'beach cleans' from our Singapore office. So, together with continuing the local volunteering programmes and fundraising initiatives, I'm pleased to announce an ongoing partnership that ties each placement we make as a business to the fight against the problem of plastic in our Oceans."
A further initiative is our partnership with Cool Earth, who collaborate with Indigenous communities across South America, Africa, and Oceania to halt deforestation and its impact on climate change. For every peer-to- peer PACE recognition given, Spencer Ogden pledges to donate £3 to Cool Earth. PACE recognitions highlight colleagues who embody one or more of our core values - People, Accountability, Collaboration and Excellence.
Within our APAC region, we have recently partnered with a company called Power X who are developing a pioneer vessel for offshore wind projects. This power transmission system will be able to carry electricity from windfarms to shore via a large-scale battery packing facility solving energy waste issues and any instability when it comes to distribution of renewable energy.
Finally, we are making changes to go greener on a global level across all our offices. Starting in January 2022, we have only purchased recycled paper; Everything from notepads to printer paper is fully recyclable. In line with this year's Earth Day theme, 'Invest In Our Planet' , we continually seek new ways to invest in greener technology and processes as we work towards our commitment to achieve net zero emissions by 2030. As a business, want to ensure that we are doing all we can to combat the climate crisis, as set out in our corporate purpose "creating careers to power a sustainable future."