The SOapbox Series | Season 2 Episode 2: Demanding space for yourself in the future of solar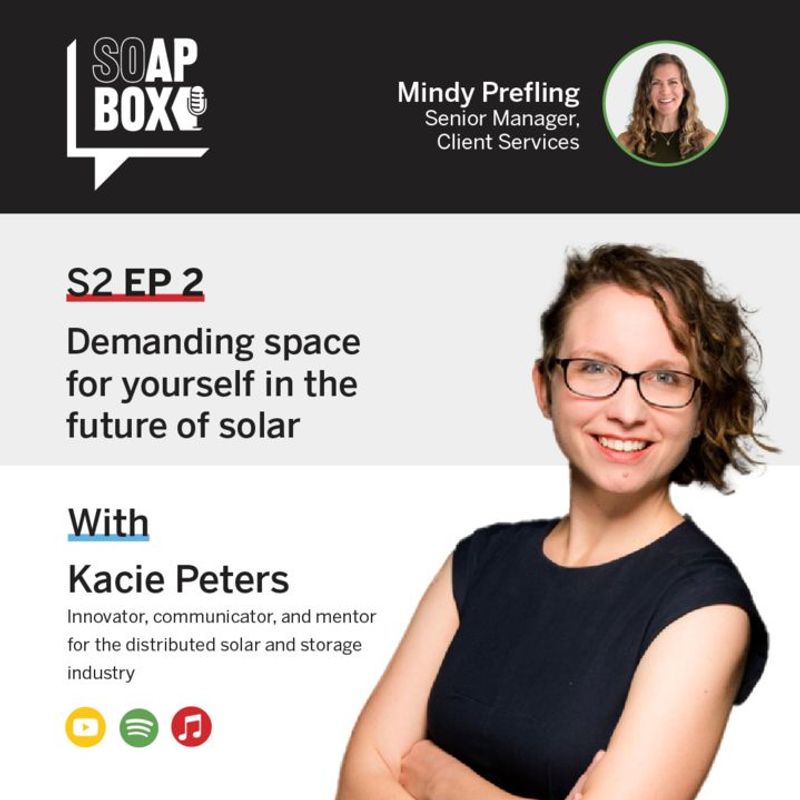 ​
For this remarkable installment, host Mindy Prefling meets with Kacie Peters. For over a decade, Kacie Peters has been an innovator, communicator, and mentor for the distributed solar and storage industry. She has pioneered new markets and sales strategies for organizations including SunEdison, Alta Energy, and held board positions on COSSA and ISEA.

Kacie has been recognized for her work by the Denver Business Journal and the Environmental Entrepreneurs. Her thought leadership has been featured in Solar Power World, Energy News Network, and in whitepapers for SEIA and Clean Energy for Biden.
We get personal with Kacie as she discusses her courageous battle with colon cancer, the challenges of being a woman and mother in a male-dominated industry, and her passion for sustainability for her son and tomorrow's world. It's a meaningful conversation, inspiring others to create truly inclusive and forward-thinking spaces.
Check out our dedicated podcast pageto view and listen to our previous series and episodes.