SO Careers - Meet Recruitment Consultant, John Bougias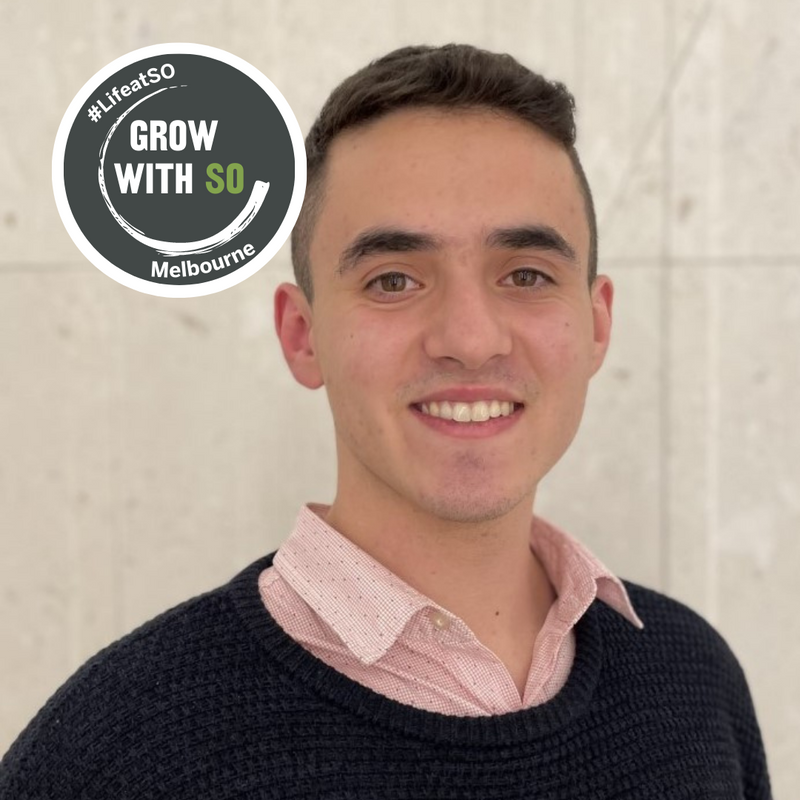 ​Meet Recruitment Consultant John Bougias. John started his recruitment career 18 months ago in our Melbourne office and has been growing and developing in his career since. Prior to joining Spencer Ogden, John completed a Economics Strategy degree and also worked in Sales and IT Project Management. Our Melbourne office has been one of our fastest growing offices as of recently and John tells us a bit about why he chose Spencer Ogden as the business to grow his career with.
Why did you choose SO?
Definitely the career development. I think in this place specifically, you get to develop three times the pace you would in a conventional graduate programme. At Spencer Ogden you can take your development into your own hands and leverage off a world-class training programme.
Throughout your career, you are backed by people who know this space and you will be surrounded by a very collaborative team and it's a really good place for career growth. Especially here in the Melbourne office, which has a start-up environment that is very friendly and we all work together to help each other succeed.
You also have access to senior knowledge at your disposal – the senior members of the team are always happy to make time for you.
Listen to John's full answer in his video below
What would be the best advice you would give someone embarking on a career with SO?
There are three pieces of advice that I could summarise as being important for an early career person joining SO and they would be:
Don't be afraid to make mistakes and be prepared to fail but learn from these failings. I have made a lot of them in my 18 months of being here but I feel it has turned me into a more well-rounded professional.

Find people to mimic – Pick out those people who are succeeding in their role and show valued attributes that make a professional consultant and find ways of bringing those attributes into your own role

Be a sponge – learn from everyone around you and conversations you have with senior leaders and directors
Listen to John's full answer in his video
​