SO Careers - Meet Team Leader Ryzal Rauf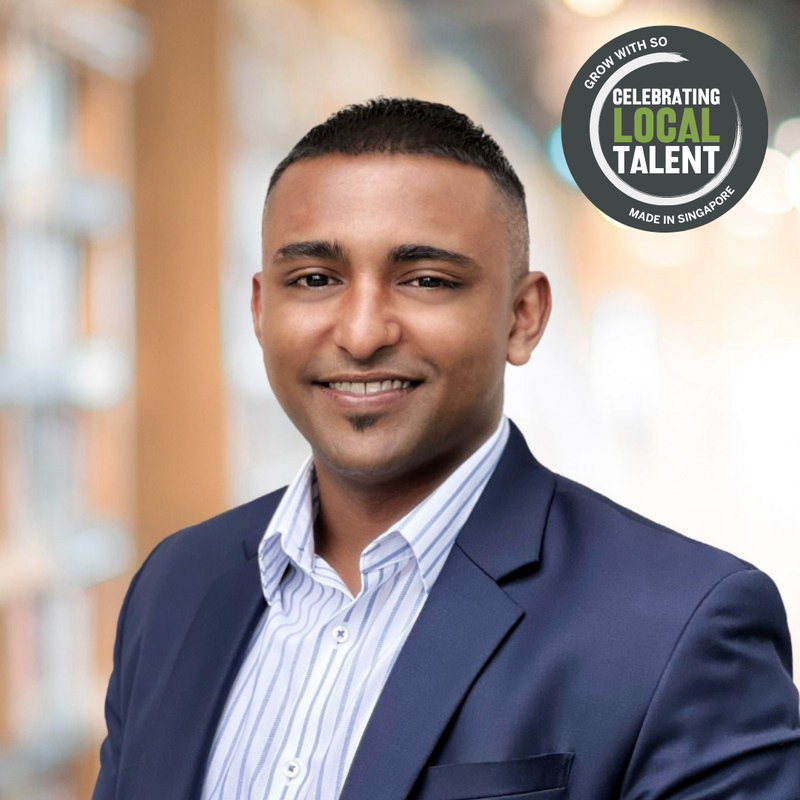 ​Ryzal Rauf joined Spencer Ogden in September 2020 after graduating from university. Since joining the business he has had a successful career receiving 5 promotions in under two years and in 2021 was a top biller in APAC.
​Find out what Ryzal has to say about his time at Spencer Ogden.
What initially attracted you to recruitment and why did you choose to work at SO?
Leaving Singapore Airlines after 5 years, I wanted to tap into my sales/communications experience and get back into a sales environment. I specifically wanted to do 'People Sales'. I felt that Recruitment would allow me to work with people, which was an attractive factor. I did my research and spoke to a few recruiters before making a personal decision to take the CEI examinations on my own (which is a requirement in Singapore only). Fast forward a month or so and after a few interviews, Spencer Ogden reached out to me on a day that I already had 2 offers on the table. However, they convinced me to proceed with the interview and I'm so glad I did!
​What sold me was the cultural dynamics and their willingness to nurture young leaders. They were also having a big impact on the market and their Learning &Development team seemed to offer a great training programme, and as a newbie in the recruitment sector, I believe investing in a Learning &Development team shows how much they were willing to invest in their staff at such an early stage.
You recently received a promotion to Team Lead. How did you achieve this?
Hard work and resilience. During the transition from Principal Managing consultant to Team Lead, not only did I have to focus on my deliverables, I had to also make sure the guys under me were motivated & delivering at a high level. My team and I worked tirelessly for months as we wanted to be the best in what we do and we are a highly motivated bunch. It was a personal goal of mind to get promoted to Team Lead by the end of 2021 so I worked day & night but this isn't an expectation from the business.
​Is there any advice you can offer to consultants looking to take the next step in their careers?
​My greatest advice to consultants working their way up is to build a solid foundation of your business in the first year, your input is your output (you reap what you sow), treat your desk & market as if you are an Entrepreneur & lastly, you work with people - no two people is the same, learn to adapt when communicating with people.
​How has your manager helped you achieve this promotion? - I had a great team leader. She believed in me, trusted me, gave me my space to work in my market & was always there when I needed guidance. I couldn't speak more highly of her and how much she has done for me (as there has been plenty) on a personal level, but she is most definitely part of my success.
​What training has Spencer Ogden offered you to support your personal growth to date? - As I stated previously, I went through the Learning &Development structure during my first 2 months. Given my fast pace of growth in the business, I took on an Emerging Leader course to fine tune my leadership skills. We also have internal training provided by other leaders on areas that they strive in, to share their methods for us to learn from.
​Recruitment has its challenges - how do you stay motivated?
I have faced plenty of challenges since joining the recruitment sector. I choose to always look forward and keep working towards the short-term goals I set myself. Also, as bad as your day, week or month is, when it's pay day - it makes it worth it.
​What 3 tips would you give a graduate considering a career in recruitment?
Approach the job like an Entrepreneur ​

The amount of work you put into your business will reward you accordingly - Always remember, you are working with people

No two people are the same – you have to be ready to adapt ​