The SOapbox Series | Season 2 Episode 5: Culture, diversity and renewable energy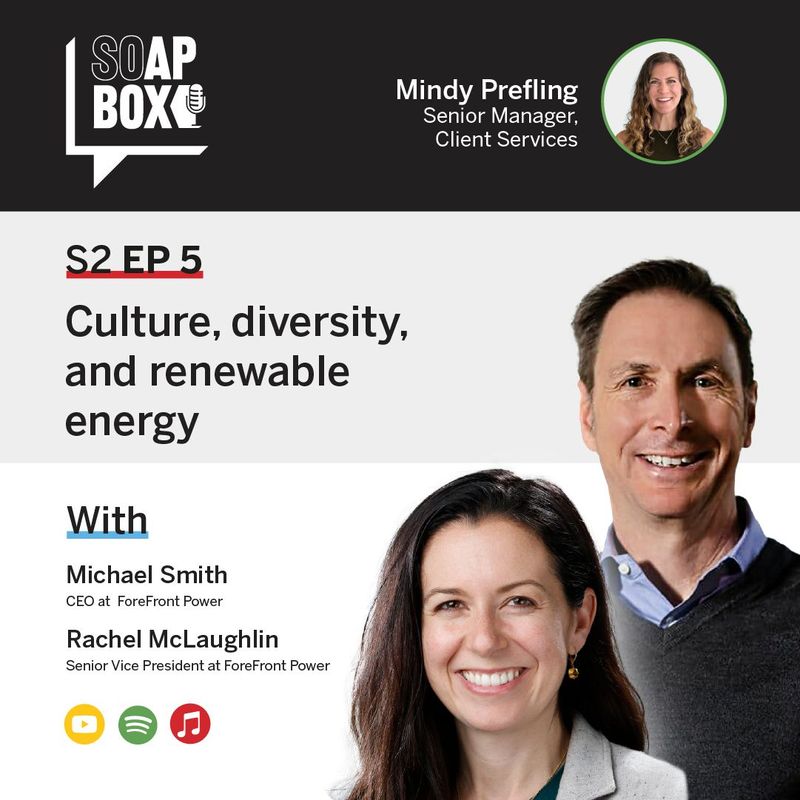 ​
​
In this episode, host Mindy Prefling speaks to Michael Smith and Rachel McLaughlin, CEO and Senior Vice President of Sales and Marketing at ForeFront Power. It's a powerful discussion that covers culture, diversity, training, and employee retention. Michael and Rachel speak highly of their time at ForeFront Power and discuss some of the reasons that make working there a unique and positive experience.
Check out our dedicatedpodcast pageto view and listen to our previous series and episodes.