HSBC support Spencer Ogden's global growing business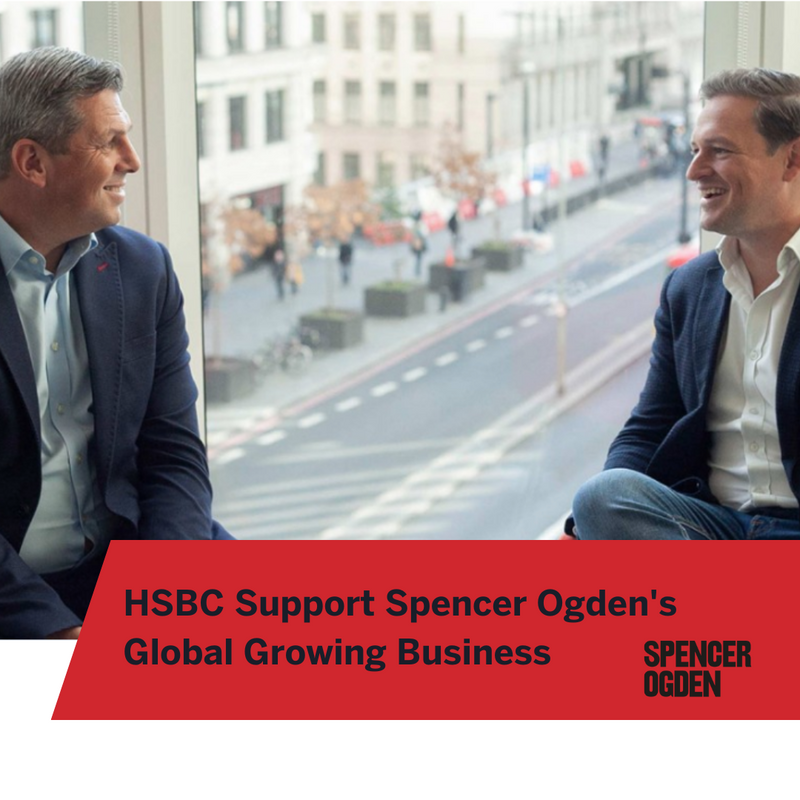 When Spencer Ogden launched as a business in 2010, it was operating solely from London. Since then, they have grown their global presence with a network of 13 offices servicing the energy and infrastructure industry across more than 40 countries.
As a business, Spencer Ogden is working towards creating careers to power a sustainable future. To achieve this, the business focuses its skills on the renewables sector which makes up 60% of the business model.
The Renewables industry continues to help the world work towards a more sustainable future and as a sector, it continues to grow and develop rapidly. However, there is a significant shortage in new skilled workers to help support the wide scale of projects. To address this, Spencer Ogden has developed more contract staff locally and HSBC has been able to support this from a financial standpoint. Bradley Lewington, CEO at Spencer Ogden, explains how HSBC "enables us to be more efficient, save costs and react faster so we can scale up faster."
With the business growing globally, this also requires HSBC to help each of the 13 offices set up its own funding line which has a multitude of advantages – the company can pay with greater ease in local currencies and be more flexible in how it manages its cash and it can also hold funds locally which affords a degree of currency hedging.
Bradley Lewington also points to the financial headroom HSBC provides through this partnership by helping to fund the working capital - without which, Spencer Ogden would struggle to grow. Invoice discounting facilities have proven to be very successful for Spencer Ogden as it has enabled the company to draw funds against invoices the day they are generated giving quick access to funds, and flexibility facilitating business growth.
"There are huge growth opportunities in green sustainable markets, and we're relatively unique in terms of having the scale to support that, with the ability to react and support clients locally. We've got ample headroom now and for the foreseeable future. HSBC UK provided us with the opportunity to scale and to continue scaling," explained Bradley.
Watch the full video and read the full article here