SO Careers - Meet Recruitment Consultant, Sam Howley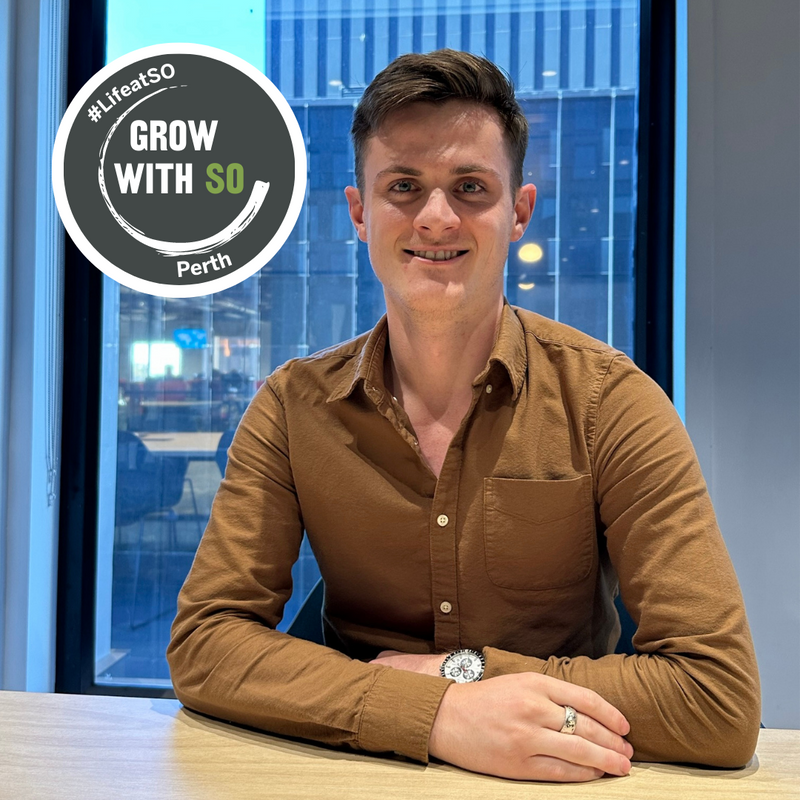 ​Sam Howley joined Spencer Ogden in 2021 having worked in a management position in the retail industry. Since joining Spencer Ogden, Sam has earnt the title of holding the record for being the consultant to bill the most perm candidates in a single month. When Sam joined, he took full advantage of the L&D courses available to all of our new staff members and is now doing the Management Development Programme with the aim to become a mentor for future team members. Find out more about Sam's journey below.
​
What initially attracted you to recruitment and why did you choose to work at Spencer Ogden?
Initially, I was clueless about what recruitment was but after attending an interview with SO, I fell in love with the work, the people and the office. The freedom and encouragement to be an entrepreneur was enticing for me, especially with an earning platform that is unmatched in the job market for entry level jobs. I felt appreciated and valued even in my interview and I got the feeling that I was stepping into an exciting start-up but with the financial support, history and systems of a large multi-national company - which is exactly what it feels like to this day. You are heard and given opportunities to contribute your innovative thoughts at any level of your career.
What does your typical day at SO consist of?
No two days are the same at Spencer Ogden, which keep work very engaging! It is a sales environment, so a large portion of our day is cold-calling and building relationships with our clients and candidates that we represent. This might mean booking meetings with them and traveling around the city making deals, which I find the fun part of the job and is a nice change from being sat at your desk all day.

The office is competitive but collaborative and we all support each other to do our best. For example, I will have catch-ups with colleagues who are working on the same clients as me and generate business plans together. There is a buzz of high-energy and excitement in the office everyday. It is a very self-sufficient role, where you can drive your own performance and have influence on where your success comes from.
What is the most rewarding part of this job at SO?
For me, it would be the culture and people. You become so close to the people you smash goals with everyday. The extravagant incentives and uncapped earning potential is definitely unmatched and a large part of why people choose to work here. It's always nice to have the opportunity to attend an all expenses paid overseas work trip or a boat party in the harbour...
What are some of the challenges faced during your time at SO? How do you stay motivated?
The biggest challenge I faced was learning the ups and downs of recruitment. You experience extremely high levels of both, and it took a few falls for me to learn how to manage my feelings and expectations. However, SO has grown organically and therefore everyone in the leadership team have experienced exactly the same and offer the tools and guidance to support you.

I stay motivated by understanding 100% of what I need to do to progress my career and earn promotions to fulfil my goal of supporting others and managing a team one day.
What training has SO offered you to support your personal growth to date?
The graduate program is fun, well-constructed and developed by people that have been in the same shoes as you. It gave me a great platform to success in a completely new career for me. Alongside regular additional training opportunities throughout your development journey, the weekly catch ups with my manager are productive and provide an opportunity to get the support I feel I need.
The collaborative nature of Spencer Ogden means that I am able to go to anyone for advice whether that's the CEO, a Director or another colleague. It's unusual to find another company where you can have a friendly chat to the CEO or Country Manager.
What are you 3 top tips for someone considering a career in recruitment?
1. Trust the process, it's tried and true. Success can be achieved by anyone who puts in the work to learn and push themselves.
2. Learn what motivates you and harness that in your recruitment journey as you are in control of your own success.
3. Listen and absorb as much as you can from your peers and management. The only think that makes you good at recruitment is practise and making mistakes to learn from.