Client report: The impact of Covid-19 on hiring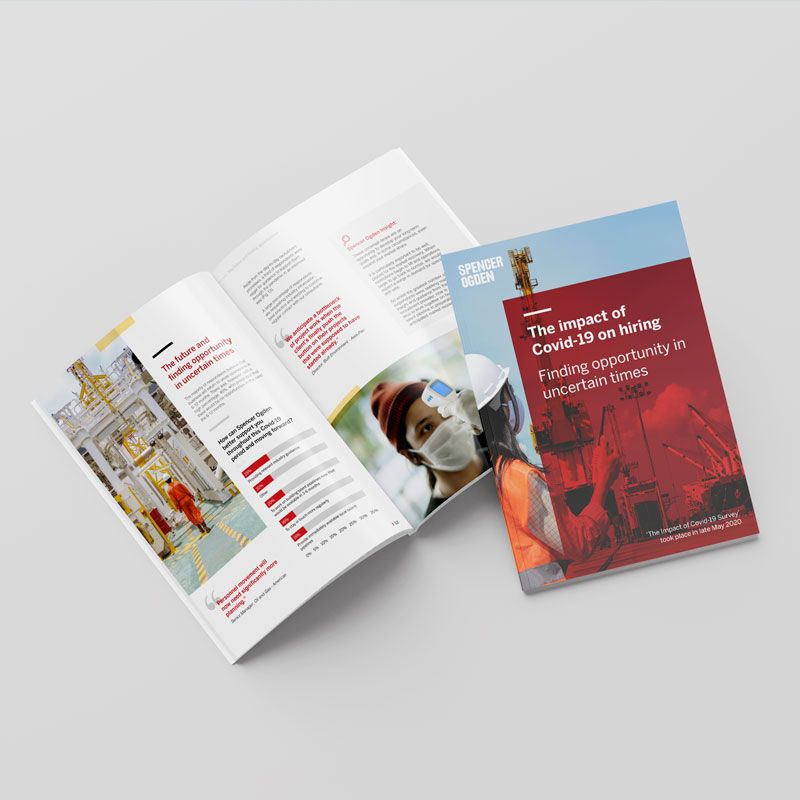 ​The energy and infrastructure industries that Spencer Ogden supports are crucial to the continuation of global society. We will continue to assist you with recruitment solutions, drive your strategy forward and support you during these unprecedented times.


Therefore we have reached out to all sectors of the market and geographies we cover in order to chart the current business sentiment on the impact of the Covid-19 pandemic amongst our clients.
Which sectors have been impacted the worst, have started to see a recovery and an indication of the best strategies to remain resilient in these turbulent times.
Fundamentally, we consider the short and potential long-term impact on hiring and recruitment within the energy and infrastructure industry. The report was complied from the data of 500 global clients from Middle Management level to C-Suite surveyed in May 2020.