What skills have you learnt at University that prepare you for a career in Recruitment?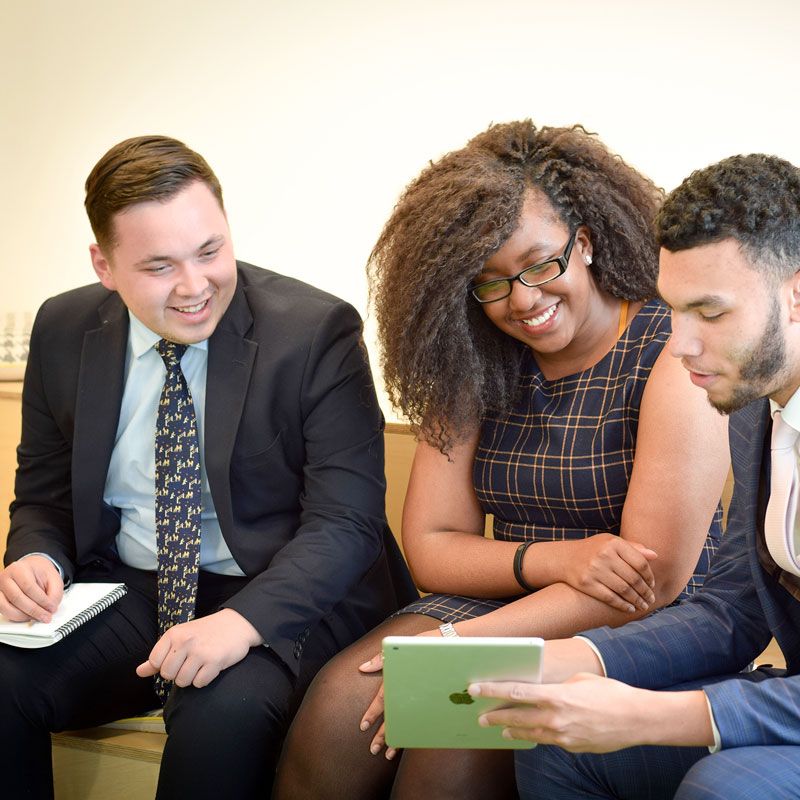 When leaving university and preparing yourself for the working world, you may be sitting there thinking about the skills that you gained at university apart from your education. You may not realise it straight away but there are a number of skills that you learnt at university outside of your academic studies that prepare you not only for the working world, but specifically for a career in recruitment.
Communication Skills
Depending on your degree subject, your written communication will improve throughout university the more and more you write essays and assignments. However, you'll notice how much your verbal communication and confidence when speaking to others improves. From your first day all the way through to graduation you will have a number of interactions with a number of new people, many with very different backgrounds (housemates, course-friends to professors and tutors).
Good communication skills are crucial for a career in recruitment. You need "people skills" and the ability to build relationships. As a recruiter you need to be the type of person who can confidently meet new people. Your ability to effectively communicate and build new relationships will allow both clients and job hunters trust you.
Time Management Skills/Organisational Skills
Your years at university are spent juggling everything – attending lectures, studying, extracurricular activities and part-time jobs. You have no choice but to learn how to manage your time and become organised so that you can manage everything as well as completing your degree.
Organisation and multi-tasking are valuable skills for being a recruiter. As a recruiter you will spend every day juggling a variety of tasks at the same time. Some of the tasks you will be juggling are speaking to old/new candidates, scheduling interviews, resourcing candidates and writing up CVs to name a few. It may sound like a lot but if you managed juggling your commitments at university, you can manage them as a recruiter!
Critical Thinking and Problem-Solving
You will have faced many problems that at first may have seemed impossible. Whether it was a difficult essay question, a maths problem or a difficult conversation when carrying out a group assignment, you will have had to think outside the box to come up with a solution to that problem.
Recruitment does have some challenging days. Whether it be your ability to think on your feet or approach a problem from new angles, you will use both of those problem-solving methods to help you through those days.
Goal-Orientated Mindset
Going to university, you have one goal and that one goal is to complete your degree. And throughout you put in place the steps to make sure you achieve this goal.
Recruitment is a career where there will be multiple goals that you will need to work towards in order to be successful. And, you will be able to use that goal-orientated mindset you learn at university to help you as a recruiter.
Constructive Criticism
No one's work is every perfect and you'll have received plenty of constructive criticism from tutors and peers. Most degrees require you to take part in group assignments and as part of the feedback process for those you are required to give constructive criticism.
This is an important skill that you can bring forward to your career in recruitment, as you will receive and give constructive criticism. Whether it be taking on board some comments in your quarterly appraisal or telling a candidate why they didn't get the job and how they can improve for their next interview.
Being a recruiter isn't always easy, but you have learnt all the skills to become a successful recruiter at university. And, being a successful recruiter is a very rewarding career. Get in touch with our talent team to find out about all your latest opportunities.