#SOWelcome - Giordano Righi, Germany Country Head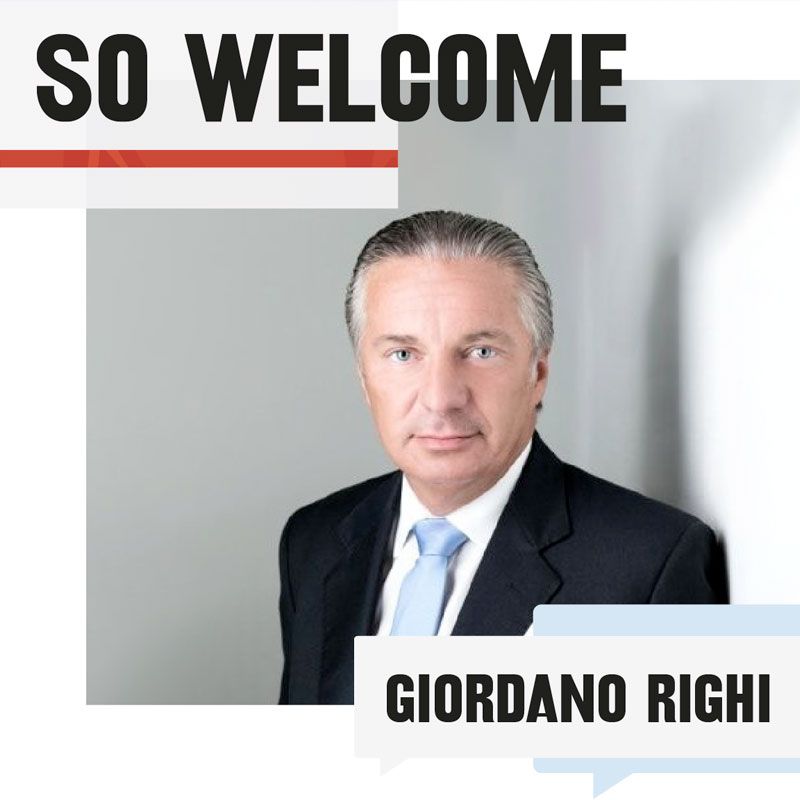 ​Spencer Ogden has appointed Giordano Righi as the Country Head of Spencer Ogden Germany.

Germany is a focus market for Spencer Ogden in 2021, following the announcement by the German Government of their 350 billion euro investment into the renewable energy sector over the next four years.

In his role, Giordano will continue to grow and develop Spencer Ogden's German offering. He will focus on strengthening, enhancing and promoting the brand across the country.

Giordano shares with us his career highlights and why he chose Spencer Ogden.
​
Why did you choose Spencer Ogden?
After more than 21 years' experience in specialist recruitment, I was looking for a competitive niche-recruitment company with the right portfolio. Previously, I have worked in Germany, Latin-America, the UK and the US. Working in different locations has taught me that recruitment markets have become far more specialised and niche-focused companies are growing much faster than the big generalists.
Spencer Ogden has a clear focus on the renewable energy market and is a perfect example for a recruitment company which has adapted their business model to the new market requirements. Spencer Ogden's consultants are trusted advisors for their clients which is important and indicates broad industry knowledge.

Describe your previous recruitment experience?
For 16 years I worked for global market-leading recruitment company and launched new business models in permanent, contracting and temporary recruitment at the company. Within that company I held several consultant and management positions not only in Germany but also in Chile, where I was appointment Managing Director and founded the national subsidiary in Santiago de Chile.
In my following positions as Country Director or Managing Director for other recruitment companies, I was responsible for 200 employees at four locations and launched new offices across Germany in Munich, Dortmund and Dusseldorf.
I have also previously started my own-niche recruitment company which I sold successfully after 5 years.

What do you hope to achieve at Spencer Ogden?
I want to grow and develop Spencer Ogden to become the market leader for energy recruitment in Germany within the next three years.
We are already in the process of hiring the best talent in German recruitment to gain quick market share.
I will be breaking down our market into individual niches and ultra-niches, giving every consultant the chance to quickly become a real expert. Our clients will benefit greatly from the vertical market expertise that our consultants provide.
With the right mixture of unique market and industry knowledge and excellent relationships with a global network of candidates and clients, we should be able to stand out from the competition.

What value do you hope to bring to your team/Spencer Ogden?
Spencer Ogden an expect a business development specialist and strategical thinker who has experience launching new countries, new locations, new business models and new specialisms.
The particular focus and fast growth plans for the German business is nothing new for me and I am very passionate about this fantastic opportunity.
In terms of leadership, I am a fan of the "situational leadership model", but I also recognise the importance of my team seeing me as a role-model who is "hands-on" and leads by example.
My advice to my team and anyone looking to join the business is, "If you give me total engagement, fair play and the willingness to learn constantly, I am here to support you in accelerating your career!"
On a more personal note, I am a "have fun, do good and the money will come" guy who focuses on the values of respect, diversity, humility and teamwork.