Psychometric Testing – Why does Spencer Ogden do it?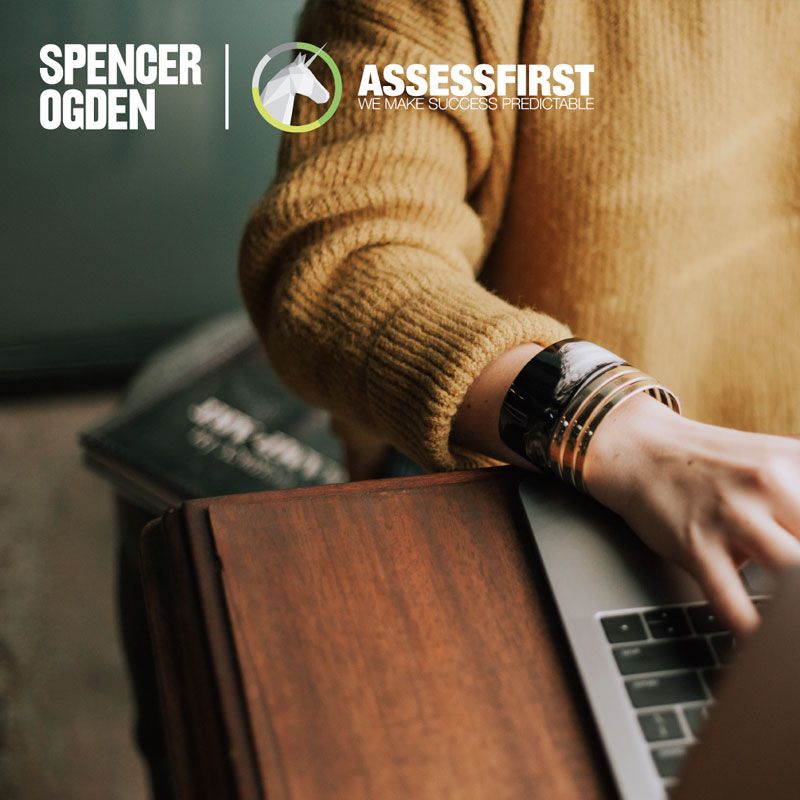 Recently, Spencer Ogden partnered withAssessFirst, a leading psychometric tool. AssessFirst uses behavioral science and the power of AI to predict the capacity of our candidates and people to perform and how they will engage in the jobs we are hiring for, in relation to Spencer Ogden's culture - #LifeatSO.

Our partnership with AssessFirst, supports our commitment to a diverse workforce and to eliminate bias, we use the tool to support our hiring decisions. A quick 10-minute test allows us to make the best possible hiring, management, and talent decisions. All candidates will have instant access to the results, allowing people to discover and develop their talents, like never before.
You are so much more than a CV - AssessFirst allows us to focus on what makes candidates and our people unique: their Potential.
AssessFirst will provide us with hundreds of data points for each person. Understanding the potential of those who wish to join Spencer Ogden will allow us to recruit the people not only with the highest chance of succeeding but those who will enjoy working with us and thrive at Spencer Ogden.
Spencer Ogden want to offer a new experience to our people, to better understand them and how they will succeed in their careers with us so we can support them on their journeys. Going beyond your experience, we want to help our people understand their skills and identify what makes them unique, so they can have a successful career with us.
If you are interested in finding out more about psychometric testing and what a career at Spencer Ogden looks like, please get in touch with your localSpencer Ogden Talent Team.