Spencer Ogden x Seven Clean Seas - 'A kilo of ocean plastic removed for every placement we make'.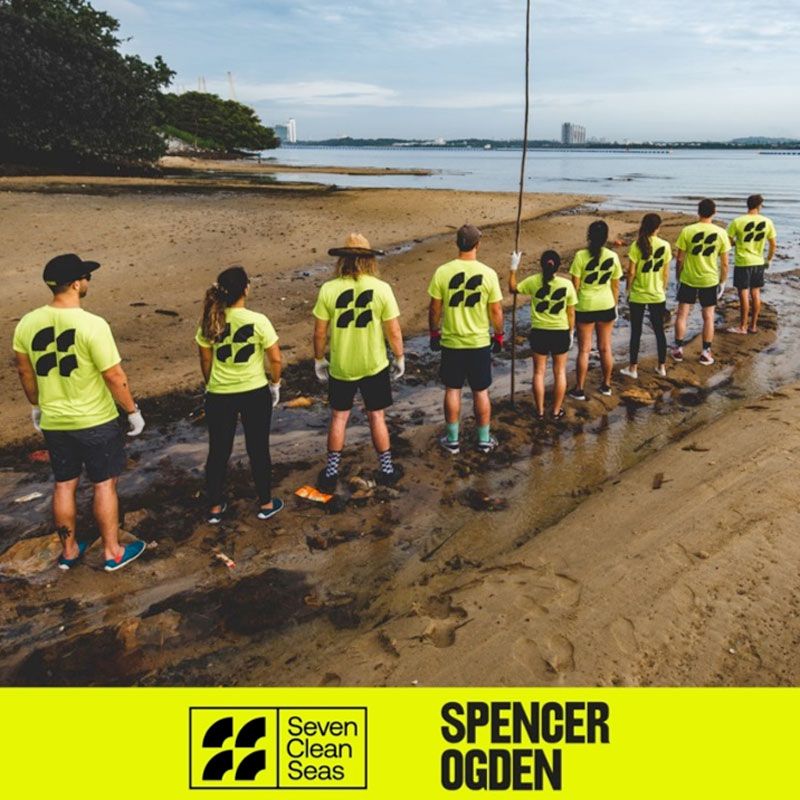 Today is World Earth Day, a day globally where commitments are made to have important discussions around climate change. This year's theme is "Restore our Earth", which focuses on natural processes, emerging green technologies and innovative thinking that can restore the world's ecosystems.

At Spencer Ogden we recognise that it is up to each one of us to restore our earth, not just because we care but because it's the environment in which we all live and have a responsibility for.
Our corporate purpose is "Creating Careers to Power a Sustainable Future", and as part of our commitment to "Power a Sustainable Future" we have launched an ongoing partnership with Seven Clean Seas, a charity which we already have close ties to via our Singapore office and their pastvolunteering initiatives.
Seven Clean Seasis an organization that build and develop ocean clean-up teams, they started in 2018 and now organise regular global beach clean-ups and hold talks to fellow ocean lovers all over the world. They are also currently piloting pioneering ocean and river cleaning technologies via innovative floatation crafts.
Today Spencer Ogden makes a commitment to help fight the ocean plastic pollution crisis, through plastic offsetting.For every successful candidate placed into a job, Seven Clean Seas will remove 1kg of plastic from the ocean.

Announcing the partnership,Spencer Ogden CEO, Bradley Lewington commented:
"As part of our commitment to a sustainable future, this year we have rolled out a number of global and local initiatives which focus on protecting and restoring our natural environment. Seven Clean Seas is a fantastic charity we have worked with before on their 'beach cleans' from our Singapore office.
​
So, together with continuing the local volunteering programmes and fundraising initiatives, I'm pleased to announce an ongoing partnership that ties each placement we make as a business to the fight against the problem of plastic in our Oceans."