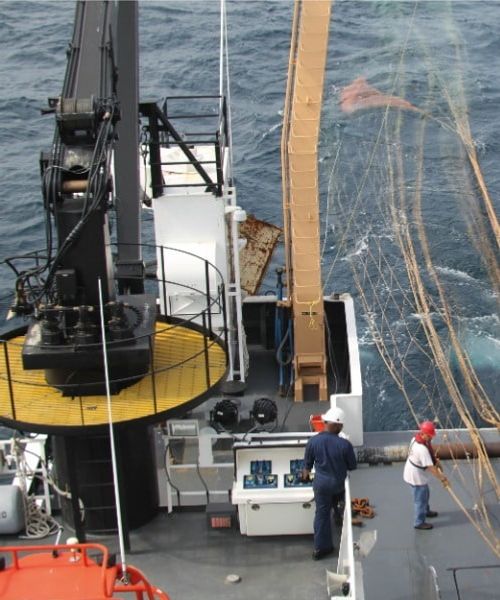 ​
Marine Industry Recruitment Services
Our international marine network of recruitment consultants allows us to give our clients the competitive edge in their own region and worldwide, providing high-calibre marine candidates to projects in the marine industry.
The global Marine and Shipping industry has seen significant growth over the past few years as many small regional ports have become major commercial hubs. The Marine industry is behind other industries in terms of modernisation and accessibility and is not expected to reach commercial maturing until the 2020s. For now, the focus is on increasing activity and the evolving and dedicated workforce it will need to support it.
Our Marine teams deliver across the following areas: onshore marine support, offshore marine crew, vessel crew, shipyard and construction projects, technical superintendents and managers, shipbuilding and conversion projects, marine electronics, marine green technologies and marine logistics and supply chains.
Marine Careers
Type

Permanent

Salary

£43.9k - 52.7k per year

Location

Lisbon
Education Required: Master of science or above in a relevant field of engineering (ocean engineering, naval architecture, mechanical engineering, civil/structural engineering, material science, etc.)Position start: ASAPAbout Principle PowerPrinciple Power is a leading global technology and services provider for the floating offshore wind energy market. The WindFloat®, the company's globally and proven floating platform technology, enables offshore wind turbines to be sited in any water depth or seabed condition, unlocking offshore wind potential worldwide and allowing projects to harvest the best wind resources. Principle Power acts as a trusted partner to developers, independent power producers, utilities, and EPCs, supporting its customers throughout the entire lifecycle of their projects. With 105 MW of cumulative capacity in operation or under advanced development and a multi-GW commercial pipeline globally, Principle Power is the market leader in floating offshore wind technology.General DescriptionIn the context of our multiple worldwide projects on the next generation of WindFloat® platforms, we would like to reinforce our Engineering team with a Senior Global Performance Engineer/Naval Architect. Principle Power is focused on the commercial-scale deployment of floating wind farms. The successful candidate will work on the engineering and design of the next generation of offshore floating wind turbines.The Senior Engineer is capable to carry out the engineering work with minimum guidance to share the Global Performance Group responsibilities. This position reports to the Global Performance Discipline Manager.Group DescriptionThe Global Performance Group splits its focus between the execution of engineering activities in support of current commercial projects and the execution of R&D studies to optimize the performance and ultimately reduce the cost of the WindFloat technology for future projects.MAIN ACCOUNTABILITIESGroup Responsibilities Hull global sizing based on project specific conditions (Metocean data, site/project specifics including facilities, wind turbine selected).Stability analysis for pre-service and in-service conditionsGlobal performance analysis including Design Load Case philosophy, motion analysis, airgap analysis and load calculations.Active ballast system specification and modellingInternal engineering interface with Structures, Marine Systems, Mooring/Cables and InstallationInternal interface with Project Management, Business Development, TechnologyExternal interface with wind turbine manufacturers, Classification Societies, and ClientsLoad-out and commissioning technical support during execution. Position Main Accountabilities Perform, support and/or manage Group work product delivery and ensure quality work products on commercial engineering studies and projects.Develop engineering competencies across many of the critical areas of the Group's responsibility.Support the definition, development, review and approval of design methodologies, numerical models, and design procedures/processes.Support the selection of internal or external design tools/softwareSupport discipline development and improvement initiatives, including through the management of other Engineers of the Group.Guide, train, mentor and/or develop Graduate Engineers of the Group across all technical disciplines of the Group.Facilitate Group's internal and external technical communications and interfaces. Skills & Competencies Master of science or above in a relevant field of engineering (ocean engineering, naval architecture, mechanical engineering, civil/structural engineering, material science, etc.);Proven technical skills in the field of hydrodynamics and aerodynamics. Knowledge of structure dynamics and/or mooring systems is an advantageComprehensive experience in performing aerodynamic and hydrodynamic analysis, design and engineering deliverables;Minimum five (5) years of professional experience in the design of floating offshore structures for pre-FEED/FEED/Detailed design. Design of floating wind platforms would be an advantage;Minimum three (3) years of professional experience working with hydrodynamics and aerodynamics tools such as Rhino, Orca3D, WAMIT, OrcaFlex and openFAST or equivalent software.Proficiency in the programing languages (Python or Matlab)Strong technical skills (numerical modeling and data analysis)Strong communicator (written and oral), especially for technical topics.Systematic and detail-oriented;Ability to deliver high-quality outputs under pressure;Proactive and self-motivated; Other requirements Proficient with Written and Spoken EnglishProficient with Technical Written and Spoken English and in producing all technical documents and/or reportsAuthorized to work in the location you apply to
Marine Careers
Type

Permanent

Salary

Market related

Location

Johor
RESPONSIBILITIES Manage and execute strategic sourcing strategies to support company's business needs and enhance the value chain of supply management.Identify and collaborate with potential strategic alliance or principle suppliers to support MMHE from early stage in bidding until the project execution.Manage and execute development of category/sub-category demand forecasts, supply market analysis and category management strategies.Manage and execute category management strategies and implementation to maximize the total life cycle value.Manage and execute procurement strategy for new bids by adopting appropriate sourcing methodology.Sourcing and propose costing for new bid proposal of materials, subcontracting and services to ensure submission on timely manner and meeting tender requirements.Analyse and identify buy-out bid proposal prior techno-com meeting with clientManage and execute quarterly Market Intelligence Report, and develop, review, and improve the planning tools that can facilitate proper market analysis of selected materials for better decision making in supply chain management.Prepare monthly Material Commodity Forecast Report, as well as monitor and analyse price movement of raw materials for future trending based on subscribed journals. REQUIREMENTS A recognized degree in Engineering, Science, Business Administration, Management or other professional related qualification.At least 5 years in Supply Chain Management experience preferable in oil and gas industry, shipyard or related marine industry.Sound knowledge in Oil & Gas and Marine technical and good understanding of competency requirements are added advantage.Having knowledge in ENI, TNI and HUC are added advanatge. Has handleld mechanical eqipments, projects and pacakages. 
Marine Careers
Type

Permanent

Salary

Market related

Location

Malaysia
1. Manage and supervise the provision of legal advice to the Offshore Business division to promote and safeguard the MISC Berhad's interest against diminution in financial value, image and reputation whilst taking into account commercial and operational consideration.2. Review draft of legal documents pertaining to joint ventures, mergers and acquisitions and sale & purchase of shares exercises undertaken by Offshore Business.3. Manage, provide and/or supervise, with appropriate supervision of Senior Manager, the provision of legal services and advice for financing matters e.g. Loans - corporate loans and project financing, Bond, Debt Security etc. managing exposure, risk and liabilities - for loan with the value of above USD300 Million.