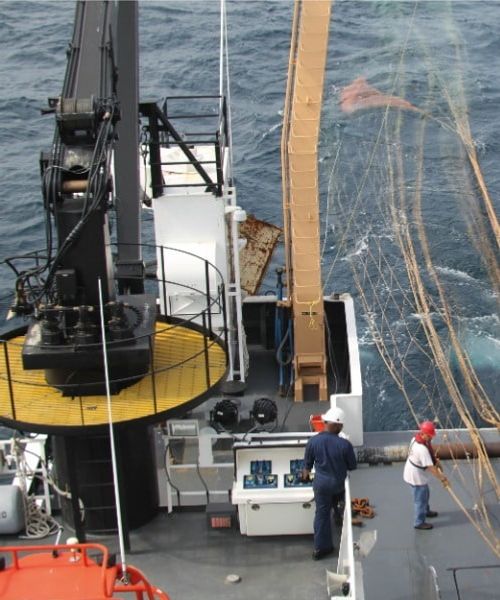 ​
Marine Industry Recruitment Services
Our international marine network of recruitment consultants allows us to give our clients the competitive edge in their own region and worldwide, providing high-calibre marine candidates to projects in the marine industry.
The global Marine and Shipping industry has seen significant growth over the past few years as many small regional ports have become major commercial hubs. The Marine industry is behind other industries in terms of modernisation and accessibility and is not expected to reach commercial maturing until the 2020s. For now, the focus is on increasing activity and the evolving and dedicated workforce it will need to support it.
Our Marine teams deliver across the following areas: onshore marine support, offshore marine crew, vessel crew, shipyard and construction projects, technical superintendents and managers, shipbuilding and conversion projects, marine electronics, marine green technologies and marine logistics and supply chains.
Marine Careers
Type

Permanent

Salary

$350k - 400k per year

Location

Perth
Key Duties and Responsibilities: Planning and Organising -             Develop and implement marine construction strategy-             Direct and coordinate the marine construction methodology, programme and evaluate the effectiveness of implemented programme outcomes and manage the associated risks-             Provide proactive advice on remedial action to relevant stakeholders-             Develop resource plans and coordinate all internal and external resources assigned to project delivery effort for current and future projects-             Ensure optimal management and utilisation of human, physical and financial resources allocated to marine projects including plant and equipment-             In collaboration with the National Commercial Manager, prepare contracts and negotiate revisions, changes and additions to contractual agreements with clients, consultants, suppliers and subcontractorsCommunicating -             Investigate and negotiate change proposals with relevant stakeholders-             Interpret and explain plans and contract terms to administrative staff, workers, and clients, representing the owner or developer-             Consult with Project Managers, Engineering Professionals and other professionals, and Technical and Trades Workers-             Negotiate with clients, ECPM and subcontractors involved in the construction process to ensure projects are completed on time and within budget-             Communicate effectively with the contractors responsible for completing various phases of the project Managing Information / General Administration Support -             Manage the expenditure of project budgets and prepare associated financial summary reports for senior management meetings including the Austral Valuation Report (AVR) process-             Project accounting functions including managing the budget, tracking if team expenses and minimizing exposure and risk in the project-             Devise the project work plans and make revisions as and when need arises.-             Identify the elements of project design and construction likely to give rise to disputes and claims.Monitoring and Reporting -             Monitor progress of projects to ensure that milestones and performance indicators are met-             Undertake post project implementation reviews and reporting-             Prepare project status reports and other reports-             Monitor, register and coordinate all procurement activity associated with the delivery of the Scope of Works-             Inspect and review projects to monitor compliance with building and safety codes, and other regulations.-             Oversee the construction project from start to finish.-             Ensure that construction activities move according to predetermined schedule.-             Monitor the progress of the construction activities on a regular basis and hold regular status meetings with all the sub-teams.-             Maintain strict adherence to the budgetary guidelines, quality and safety standards.-             Periodic inspection of construction sites.Health, Safety, Environment, Quality -             Uphold a positive and proactive safety culture, and lead by example in all aspects of our business-             Strive to exceed best practice, and instill this value in personnel and subcontractors-             Recognise the lasting and permanent presence of company work activities-             Strive to protect the environment by upholding effective and efficient environmental and sustainable practices as part of everyday business-             Measure, monitor, analyse and improve productivity, processes, tasks to satisfy clients and company high expectations-             Work with enthusiasm, courtesy and intellect, and have drive to surpass what has already been achieved-             Ensure outputs and activities meet organisational requirements for quality management, health and safety, legal stipulations, environmental policies and general duty of care.-             Integrate and uphold our Integrated Management System and follow Austral system and processes at all timesCore Values -             Set positive examples and invest in personnel and subcontractors so that they can actively lead in all business areas-             Conduct business in accordance with the highest standards of professional behaviour and ethics-             Be transparent, honest and ethical in all interactions with personnel, clients, subcontractors and the public.-             Create ethical, forward thinking solutions-             Identify, develop and deploy leading edge construction methods, plant and equipment and process improvement tools Mandatory Qualifications & Experience: -             Hold a bachelor's degree in Civil or Mechanical Engineering or Construction Management (ideally masters level qualification)-             10+ years of demonstrated practical field experience within a marine construction environment with a minimum of 5 years in a leadership level delivering large value profitable and safe projects-             Proven strong ability to read and understand plans and specifications, comprehensive knowledge of commercial construction means, methods and best practices and related systems-             Proven ability to interpret and clarify plans and contract terms to subcontractors professionally-             Proven ability to schedule projects in "Critical Path" progression and budget time required to meet milestones and deadlines-             Proven ability to develop project budgets, estimates and progress including cost tracking reports-             Proven ability to evaluate plans, specifications and related construction documents for "Constructability"-             3-5 years' experience in a similar role-             Proven ability to draft and submit subcontracts, purchase orders, subcontractor change orders to RVPC for release