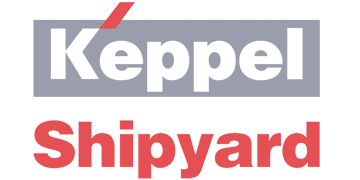 Keppel Shipyard was the first in Asia to convert a tanker to an FPSO in 1981, and has since become a global leader in the repair, conversion and upgrade of a diverse range of vessels. Over the past 36 years, the shipyard has delivered the largest number of FPSO, FSO and FSRU projects in the world.
Challenges
Spencer Ogden were appointed as a specialist partner to source a team of 25 commissioning personnel to a large FPSO Project in Singapore's Keppel Shipyard. The FPSO was deployed at the Offshore Cape Three Points Block (OCTP) located approximately 60km off the Coast of Ghana.
Solutions
In Singapore, one of the key factors that came into consideration was whether a recruitment company was able to provide an effective end to end solution.
Sourcing of potential candidates from both Singapore and overseas

Visa and immigration support for overseas talent • Flights and temporary accommodation

Employment Act Consulting, to ensure that the contracting structure is fully compliant with the latest in-country regulations
​
As an expert in providing commissioning teams to challenging projects, Spencer Ogden also procured and provided specialist tools to all commissioning personnel according to their discipline. This included full personal protective equipment based on the strict regulations of the shipyard, and communication devices to all technicians. Pre-mobilisation ensured all technicians completed the required safety courses, and were all well prepared to perform duties on site from day one.
Result
In total, Spencer Ogden provided 25 experienced technicians across all mechanical, electrical, instrument and marine disciplines. The project was delivered on budget and ahead of schedule, making this a landmark achievement for both the client and Spencer Ogden.
Candidates contacted: 400+

Candidates shortlist screened: 194

Candidate CV's submitted: 119

Candidates interviewed: 68

Candidates offered: 27

Candidates hired: 25