Software Developer
Location: Greater London
Salary: Market related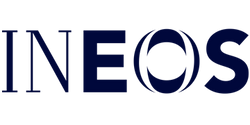 Location

Greater London

Salary

Market related

Job Type

Ref

207577

Posted

7 months ago
Perform a key role in designing, developing, and maintaining solutions using bleeding edge technology with current best practices. A part of the role will require cross team collaboration and working with users and stakeholders to understand their digital business requirements.
Key Responsibilities:
Software design & development of in-house applications
Responsible for testing and promoting software quality improvement
Monitor and recommend technological developments
Bug fixing & feature enhancement
Software support for products
Liaise with third party suppliers and IT personnel as required to resolve issues.
Experience & Qualification:
Previous experience as a Software Developer is essential.
A Bachelor's Degree in Computer Science, Computer Information Services, Computer Engineering, Mathematics, or Engineering is preferred.
Key skills include experience working with the following: C#, .NET Core, JavaScript and jQuery and SQL Server 2016.
Desirable skills include experience working with the following: MVC architecture and REST API design, XAML, Entity Framework, Reporting Services / DAX / Power BI, Azure Dev Ops, SharePoint Online, Power Apps and Power Automate and Microsoft Dynamics 365 integration.
Database administration and optimisation
Competencies:
Working knowledge of information technology fundamentals and programming languages.
Ability to perform analysis of system functionality with support of Lead Software Developer.
Ability to gain detailed knowledge of general system architecture and functionality.
Working knowledge of AGILE methodology is desirable, but not mandatory
Good time management and ability to work on multiple projects concurrently.
Excellent organisational and written communication skills with a strong customer focus