International Women's Day 2021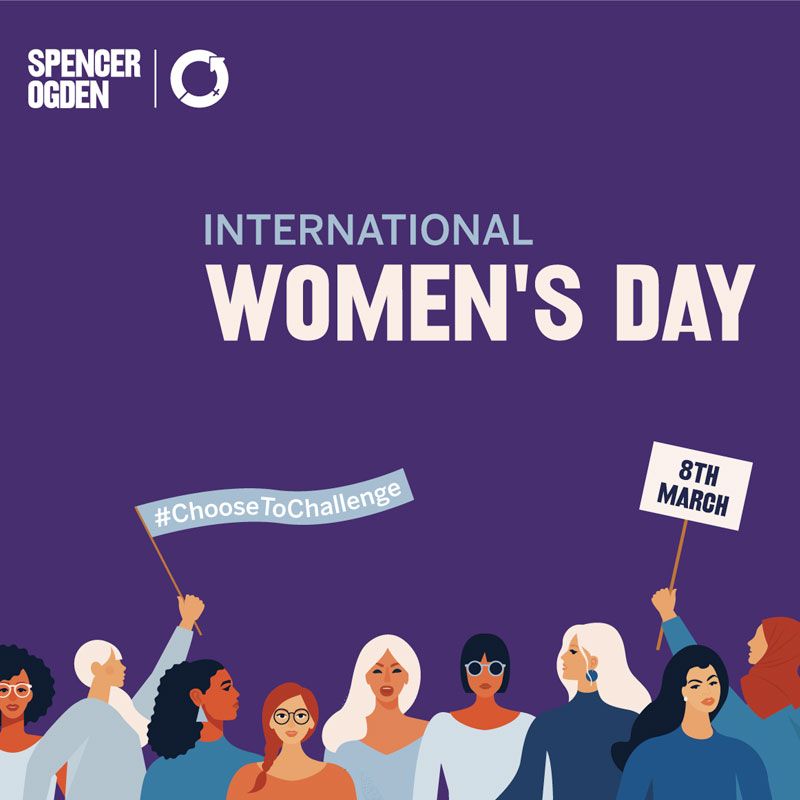 ​
Today is International Women's Day, a great opportunity for us to come together and choose to challenge and callout gender bias and inequality. Here at Spencer Ogden, we are committed to creating an inclusive work culture where women's careers thrive, and achievements are celebrated.
​
This year's International Women's Day theme is #choosetochallenge. Today, globally we have chosen to challenge ourselves and come together with our team's and have some important discussions around women's equality and celebrate women both inside and outside of SO.
We are proud to work with so many inspiring women, and we took the opportunity to celebrate some of the amazing female talent within the industries that we work in. Take a look at the full interviews with:
Shazreen Meor Danial, an electrical engineer at AES Clean Energy
Zoe Barnes, a partner at energy consultancy, on secondment as a strategy manager for an offshore wind developer
Ana Santos, a project manager at one of the world's largest wind turbine manufacturers
Hannah Badrei, vice president a power and renewables organisation whilst also being a chairwoman at non-profit WRISE
Internally, we encouraged mixed-gender pairs across the business to have open discussions on some important topics around women's equality: An alert world is a challenged world, the rise of women is not about the fall of men, everyone can play a role in forging gender parity, gender balance is not solely a women's issue, but also an economic issue and advocacy, inclusive mindsets and tangible action are needed from all.
​
​
As well as this, some of our people took selfies striking the #choosetochallenge pose with their hand held high to show their commitment to challenging inequality and what this year's theme meant to them.
​