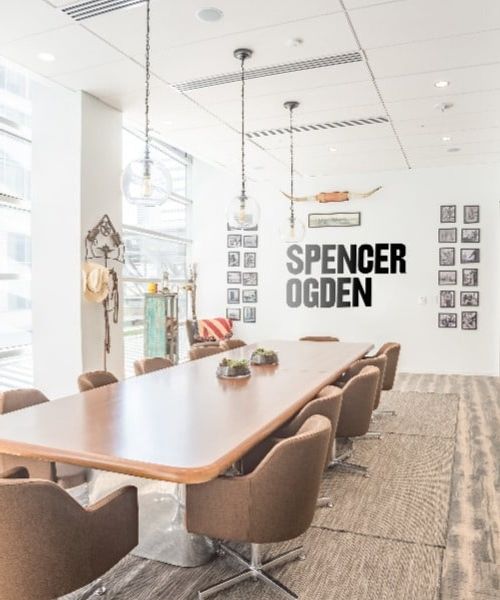 Candidates choose to work with Spencer Ogden for a number of reasons:
We listen to what you want.
As sector-specific industry specialists, we know the market and won't waste your time with roles that don't suit your unique skillset.
We make global possibilities reality
13 international offices give you access to the world's most exciting permanent and contract positions.
We stay in touch
We shape powerful and long-term partnerships built upon the strength of our consistent end-to-end recruitment services. As part of our talent network, you'll be the first to know when there's a role to match your ambitions.
Seamless location support.
We provide ongoing support, no matter where you are in the world.
Our candidate care includes an in-house support team dedicated to contractors.
Going beyond transactional recruitment, we specialise in providing seamless location support in some of the world's most challenging locations.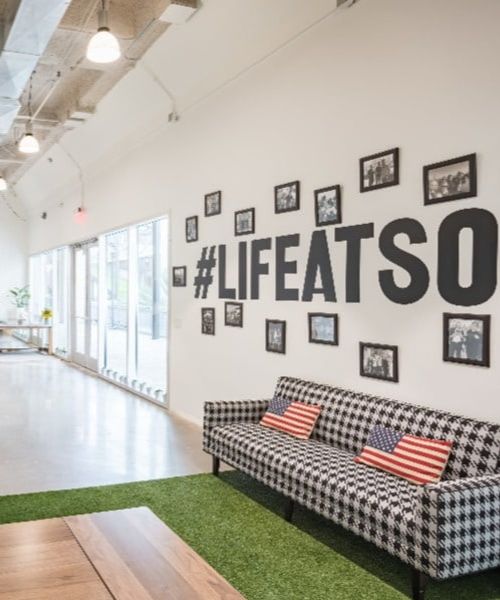 Utilities
Type

Permanent

Salary

$200k - 250k per year

Location

Santa Ana
Revolutionize the Roads: Join us as a Design Build Project Manager in Transportation and Ignite Change in Irvine, California!Are you ready to make your mark on the transportation landscape of one of California's most vibrant cities? We are seeking an exceptional Design Build Project Manager in Transportation to lead the way in revolutionizing Irvine's road infrastructure. If you're passionate about transforming the way we move and thrive on delivering innovative transportation solutions, this is the opportunity you've been waiting for!As a Design Build Project Manager in Transportation, you will be at the forefront of reshaping the future of Irvine's transportation system. Collaborating with a dynamic team of experts, contractors, and local authorities, you will lead the delivery of cutting-edge transportation projects that enhance connectivity, improve traffic flow, and create sustainable and efficient road networks. From major roadway expansions to smart traffic management systems, you will have the chance to leave a lasting legacy on Irvine's mobility.At our firm, we foster a culture of innovation, collaboration, and technical excellence. As a Design Build Project Manager, you will have the freedom to bring your creative ideas to the table, utilizing your expertise in transportation design, project management, and construction coordination to deliver projects that push the boundaries of what's possible. Your ability to manage project timelines, budgets, and stakeholder expectations will be crucial in ensuring successful project delivery from start to finish.Beyond the professional growth and career development opportunities, joining our team in Irvine means being part of a community that values collaboration, diversity, and a relentless drive to make a positive impact. You'll be surrounded by like-minded professionals who share your passion for transforming transportation infrastructure and creating sustainable, people-centric cities.If you're a visionary leader with a proven track record in managing complex transportation design build projects, a knack for building strong partnerships, and a commitment to excellence, we want you on our team. Together, we will reshape the future of Irvine's transportation network and create a legacy that will benefit generations to come.Don't let this opportunity pass you by. Join us in Irvine, where innovation, transportation, and career growth intersect. Apply now and embark on a journey that will redefine the way we move and shape the future of transportation in one of California's most exciting cities!
Utilities
Type

Permanent

Salary

$110k per year

Location

Chesterfield
Job Title: Transportation Engineer - Revolutionize the Way We Move!Location: Chesterfield, MO, Collinsville, IL, or Chicago, IL (Remote work or in-office)Company Overview: Are you ready to be part of a transportation engineering firm that is reshaping the way we navigate our world? At [Company Name], we are driving innovation, efficiency, and sustainability in transportation systems. Our team is dedicated to transforming the way people move, connecting communities, and improving lives. Join us in revolutionizing the future of transportation!Job Description: Calling all passionate and skilled Transportation Engineers! We are seeking talented individuals to join our dynamic team and play a crucial role in designing cutting-edge transportation solutions. If you have a knack for analyzing systems, envisioning smarter roadways, and enhancing mobility, this is the opportunity you've been waiting for. Join us in shaping the future of transportation!Responsibilities: Collaborate with a multidisciplinary team to develop and implement transformative transportation projects.Evaluate existing infrastructure, conduct traffic impact studies, and optimize traffic flow to improve performance.Utilize advanced software and modeling tools to simulate traffic patterns and forecast future demands.Prepare innovative design concepts, technical reports, and persuasive presentations for clients and stakeholders. Qualifications: Bachelor's degree in Civil Engineering or a related field. Master's degree is a plus.Professional Engineer (PE) licensure in Missouri or Illinois preferred.Proven experience in transportation engineering, design, and project management.Proficiency in transportation analysis software and computer-aided design (CAD) tools.Strong understanding of traffic engineering principles and geometric design standards. Join us in revolutionizing the way we move! At [Company Name], we offer competitive compensation, benefits, and opportunities for growth and development. If you're ready to make a lasting impact on transportation systems and be part of an innovative team, apply today. Let's reshape the future of transportation together!To apply, please submit your resume, cover letter, and any relevant work samples showcasing your transportation engineering expertise.
Renewable Energy Careers
Type

Contract

Salary

$80k - 110k per year

Location

Dana Point
Overview:Company is seeking to hire talented accounting professionals (multiple openings) to strengthen the accounting team and support the significant expected growth of the company. You will be focused on various accounting tasks and will be responsible for providing accurate, timely accounting information to assist decision-making. You will be a great fit if you are an Accountant who thrives in a fast-paced, dynamic accounting environment.Culture:Each team member is regarded as an expert in their field. As we grow, we're continually looking for bright, energetic, go-getters to enhance our team and contribute to our culture. Company offers the career stability of an established company, we also offer the fast-paced, dynamic work environment of an emerging growth company; it's a culture where good ideas and hard work are recognized and rewarded. Company recognizes people as our most valuable assets. Our competitive salary and benefits package include 401K with matching, medical and dental insurance options, prescription drug coverage, paid sick and vacation time, and paid company holidays.Responsibilities: Your ultimate priority is to help ensure that the organization has accurate and timely accounting and financial reporting.Collects and summarizes project related data obtained from multiple sources.Reviews project contracts and extracts pertinent accounting data.Maintains project information for financial reporting of subsidiaries.Responsible for monthly corporate financial close activities, including technical accounting and operations related journal entries, accruals, and account reconciliations. Prepare journal entries related to significant higher risk accounts.Responsible for supporting the organization's accounting by helping evaluate business activities to research technical accounting guidance, determine appropriate GAAP treatment, and prepare memorandums/policies.Provide input and support to drive the annual and quarterly external reporting to banks and tax equity investors, and internal reporting to senior leadership.Prepare financial reporting disclosures including financial statements, footnote disclosures, and operating metrics for external financial reporting requirements (banks/lenders, tax equity investors, etc.).Prepare financial flux analyses; debt-service coverage ratio; debt-to-worth ratio; and current ratio.Assist accounting and senior leadership with ad hoc projects, as needed.Develop and maintain excellent positive working relationships with the external auditors, tax preparers, and accounting consultants.Manage the NetSuite general ledger automation projects this fiscal year, including automation of intercompany eliminations, consolidations, and external reporting.Responsible for assisting in the design and execution of effective internal controls.  Preferred Skill Set: SOX/internal control experienceTechnical accounting experienceGood understanding of accounting for leases and revenue recognition, ASC 842 and ASC 606Preference is for a combination of public and private experienceInterest, experience, or familiarity with any of the following industries - banking, finance/lending, real estate, construction, or renewable energyFamiliarity with NetSuite ERP systems and QuickBooks Online Qualifications: Accounting/Business Degree.CPA License or progress towards CPA license.SOX/internal control experienceTechnical accounting experienceGood understanding of accounting for leases and revenue recognition, ASC 842 and ASC 606Preference is for a combination of public and private experienceInterest, experience, or familiarity with any of the following industries - banking, finance/lending, real estate, construction, or renewable energyFamiliarity with NetSuite ERP systems and QuickBooks OnlineProficiency with Microsoft Excel, Word, and PowerPoint.Written analyses and presentations are clear, concise, and reflect polish and precision.Ability to interpret and apply accounting principles and practices under US GAAP.A flexible and nimble go-getter with a positive can-do attitude and a roll-up-my-sleeves mentality (i.e. no job or task is too big or too small mentality).A problem solver who is collaborative, proactive, responsive, and reliable.An effective team player who has excellent oral and written communication skills.Highly accurate, thorough, with strong attention to detail and a strong sense of ownership. Someone who consistently goes the extra mile.Possess energy and passion for your work and a genuine interest in accounting.Ability to use logic and reasoning to identify the strengths and weaknesses of alternative solutions, conclusions, or approaches to problems.Possess the versatility, flexibility, and a willingness to work in an environment with constantly changing priorities with enthusiasm.Agility to change and think on your feet.Ability to identify complex problems and review related information to develop and evaluate options and implement solutions.
Renewable Energy Careers
Type

N/A

Salary

Market related

Location

Denver
Location: Candidates must be in Denver, CO or San Fransisco, CA - offers a relocation package if needed   As a global leader in the development and management of solar energy projects. We are a 50:50 joint venture with a mission to help drive the world's transition to low carbon energy.  With solar set to increase tenfold in the next 20 years, we are well-positioned to capitalize on this growth. By joining the team, you will 'be the change' on the world's energy transition to a more sustainable future.  We pride ourselves on our entrepreneurial spirit as we continue to push the boundaries of an ever-changing energy landscape. By choosing a career with us, you can expect a challenging and fulfilling role surrounded by people who are passionate and have brilliant ideas about sustainable technology, innovation and making the world a better place Duties and Responsibilities   Own the project finance model for tax equity and debt financing processes from the initial capital raising stage through commercial operation date  Prepare marketing materials for potential tax equity and debt providers  Maintain transaction data rooms, coordinate due diligence process across the organization, and manage 3rd party consultants and stakeholders for M&A, debt and tax equity financing processes.  Verify project inputs in financial models with internal subject matter experts related to revenue, operating expenses and capital expenditures   Assist with negotiating term sheets by converting prospective terms into modeled analyses, and reviewing the accuracy of final tax equity and debt model inputs in the definitive documentation  Help prepare investment committee presentations at key milestones in project lifecycle including term sheet execution and financial close   Provide analytical support to various groups internally at key project milestones such PPA execution, design optimization, module procurement, and EPC contract negotiation   Closely follow industry trends and competitors, including deal flow and transactions  Other ad-hoc tasks as they arise   Knowledge and Skillset   Outstanding financial modeling skills   Excellent written and oral communication skills, including comfort interacting with internal management and financing counterparties  Knowledge of tax equity and debt structures in the renewable energy space; or conceptual understanding of power markets preferred  Knowledge of VBA (a plus)     Qualifications & Experience   0-1 years' experience in a transactional role (internships included), preferably in investment banking, working for a renewable energy development company (preferred), or in another role performing detailed financial analyses  Bachelor's degree, ideally in a quantitative field  A modelling test will be administered during the interview process   Personal qualities    Strong attention to detail and very organized  Strong time management skills working with multiple stakeholders on tight timelines  Able to adapt quickly to changing priorities, assignments, and roles  Self-starter that takes initiative to optimize  work products  Ability and desire to work cross-functionally within the organization  Strong interpersonal skills Renewable energy advocate  
Renewable Energy Careers
Type

Contract

Salary

$40 - 48 per hour

Location

Denver
SummaryProduce and maintain accurate and complete sets of accounts relating to solar operating assets. Maintain the chart of accounts within the assigned area, orchestrate sound financial and managerial reporting, and ensure the success and timeliness of debt service and equity distributions.Duties and Responsibilities Management Accounts Responsible to produce monthly management accountsReconcile account balances, maintain the general ledger, and perform month-end close dutiesEnsure all underlying accounting records are maintained in accordance business policiesWork closely with our internal business partners to ensure all relevant information requests are delivered accurately and within agreed timescales Budgets & Forecasts Work with other members of the finance team and internal business partners to ensure accurate project budgets and forecasts are produced and maintained Financial Processes and Systems Manage local chart of accounts and uphold full knowledge of entity structurePush forward improvements in financial processes/systems and support implementation when neededLiaise with internal Accounts Payable and Accounts Receivable departments to ensure accurate processing of all cash transactionsProvide treasury support where needed; including cash forecasts and managementGain an understanding of the financial systems used and assist training new individualsWork with team to ensure all intercompany accounts are reconciled and maintained properly Audit and Tax and Entity Compliance Assist with the preparation of all schedules and supporting information required for year-end audit proceduresAssist in the preparation of schedules for quarterly tax payments, and year end corporate returnsLiaise with the external auditors and tax advisors as requiredMaintain company entity listing and work with internal tax group to update compliance register Reporting and Distributions Prepare unaudited financial information for external shareholdersWork internally to calculate required distributions to internal and external shareholdersAssist with other departments with Monthly Operating Reports General day to day activity Take a hands-on approach where required, processing entries for all ledgers as necessaryTake ownership and pride in the accuracy, quality, and timeliness of financial informationPreparation of monthly accounts package in line with agreed deadlinesLiaising with other members of the wider finance team Taking an analytic approach to all tasks at hand and provide added value to stakeholdersTake part in SAP implementation program set to go live 2024 Knowledge Ability to work in a fast paced, dynamic environment interfacing with internal teams and external clientsAbility to produce management accounts and analysis on revenue and operating expense activityBe able to understand financial contracts and the obligations set forth within themBe prepared to keep up with accounting standards, providing research where necessaryUnderstand technical accounting areas, as well as complex global company structures Qualifications CPA preferred, US GAAP knowledgeAbility to organize workload and prioritize to maximum effectExcellent attention to detail when checking information with an ability to recognize and question anomaliesAccurate data input essentialSet high standards of performance for yourself and the broader finance teamDemonstrate excellent MS Excel skills Experience 5-8 years of experience ideally with renewable energy, project infrastructure and/or manufacturing experienceExperience of accounts consolidation including partnership accountingExperience of an accounting and reporting system desirableExperience working in a global company desirable with exposure to UK GAAP and IFRS  
Renewable Energy Careers
Type

Permanent

Salary

Market related

Location

United States of America
Position Details  A key role within the Engineering, Procurement and Construction team focusing on the contracting and execution of large-scale renewables projects, predominately solar and BESS.  Seeks a highly motivated Assistant Project Manager with passion for renewable energy to join the EPC division.  The Assistant Project Manager will report to Senior Project Manager whilst also working closely with multiple parts of the overall EPC division and beyonf.  The position will have primary focus on both the preparation and management of contract bidding, and pre-construction phases, while also providing administrative supporting during contract negotiation and awards processes. Project support during the execution phase of these contracts with regular site attendance will also be part of the Assistant Project Manager's role.  Opportunity to succeed in a developmental position in order to advance to a full Project Manager role as experience, capabilities and expertise level increases.  Responsibilities  Assist the Senior/ Project Managers in coordinating bidding and contracting efforts to support the sale and / or execution of large-scale renewable energy projects.  Will be assisting project controls and analytics teams in the software transition to ProCore.   Liaise with project development teams to support and coordinate earlier engineering design and permitting efforts  Deliver project management support (both on and off site) as required  Provide support and input to Contract tender / bidding efforts and assessments 
Built Environment Careers
Type

Permanent

Salary

$140k - 160k per year + Superannuation

Location

Geelong
The ideal candidate will be a Civil Engineering based Project Manager with minimum 6 years local experience in the Australian market, co-ordinating and delivering land development and subdivision projects.Geelong or Ballarat based. The ClientOur Client is a tier 1 consultancy with a global presence, and a healthy pipeline of projects. Role accountabilities: Providing sound and effective leadership to the team, providing direction and technical advice, leading by example to achieve company goals and championing a quality culture;Ensuring on-going work for the business through the development and active support of key accounts;Work closely with established networks to develop new business opportunities;Managing the delivery of projects to meet time, quality, budgetary and health and safety targets;Promoting both the regional and global culture of the business;Ensuring that effective financial and project management controls are in place and deployed to enable monitoring, modification and forecasting as appropriate;Managing the acquisition, deployment and management of resources for the project to ensure optimal resource allocation for the project;Driving project performance, service delivery and technical and commercial outcomes and undertaking reviews, ensuring client delivery is above expectation; andDelivering commissions within the framework of risk, sustainability and environmental considerations, while maintaining focus on time, cost and quality.  Qualifications & Experience: Extensive project management & delivery experience within the Australian Land Development market;Well-connected and client portfolio in the Industrial Engineering market;Experience in delivering Industrial subdivisions in addition to miscellaneous civil projects;Relevant engineering degree or equivalent professional accreditation; Postgraduate qualifications in business, finance or project management related areas an advantage;Sound commercial background, including familiarity with contractual conditions and procedures, including international conditions and ability to take commercial responsibility for a project; andProficiency in forming enduring relationships and transforming these into genuine commercial opportunities.  What is on offer Genuine Flexible Working Arrangements – Including work from home/hybrid opportunitiesLearning and Talent Development ProgramsOption to purchase additional leave.Mentoring for your own development and the opportunity to mentor othersProfessional MembershipsMental Health and Wellbeing ProgramsService Recognition AwardsEmployee Assistance ProgramA Highly Competitive and Attractive Salary  Apply now for a confidential phone call.take on a project, we see the opportunity to make a lasting connection with the people and places where we live and work.
Renewable Energy Careers
Type

Contract

Salary

$30 - 35 per hour

Location

Arlington
We are seeking a Contracts and Claims Assistant to join our team and provide comprehensive support in contract administration and claims management for projects throughout the Americas region. As the Contracts and Claims Assistant, you will play a vital role in ensuring the success of our projects, mitigating risks, and enhancing our business reputation with our valued customers.Reporting directly to the Americas Regional Head of Contracts and Claims Management, you will collaborate closely with Project Managers, Commercial Project Managers, Paralegals, Legal, Finance, Scheduling, and Technical Accounting departments. This dynamic role requires a motivated individual who can quickly analyze information, multitask effectively, adapt to changing priorities, and exhibit strong organizational and communication skills. Attention to detail, efficient work practices, and a sense of urgency to meet critical deadlines are essential for success in this position.Responsibilities: Prioritize safety as a top priority and maintain proactive measures to prevent incidents.Establish strong relationships with project teams and internal departments to identify, address, and optimize commercial and contractual risks, claims, and revenue opportunities with customers, vendors, subcontractors, and internal stakeholders.Develop, evaluate, and process claims, counterclaims, back charges, and related matters in accordance with company policies and procedures.Draft and refine contractual change orders and contract amendments.Demonstrate a solid understanding of current energy and commercial construction legal principles, effectively interpret and summarize key contractual clauses, and provide guidance on contractual scenarios.Ensure accurate documentation and secure maintenance of endorsed claims in organizational databases.Collaborate with internal and external stakeholders to make negotiation-related decisions involving legal, finance, project management, regulatory requirements, contract standards, policy adherence, contractual changes, and cost targets.Review and analyze claim information and contractual obligations for ongoing claims (EPC and service warranty claims), resolving errors and ensuring proper resolution implementation.Evaluate projects, engage with project management personnel and regional management, and utilize recognized cost, contract, and claims/dispute resolution methodologies and strategies to determine and measure delay impacts.Analyze delays contemporaneously and forensically using tools such as Oracle P6 and Microsoft Project.Proficiency in Microsoft Office 365 applications, including Access, Outlook, Excel, Word, Teams, PowerPoint, and SharePoint.Familiarity with Netsuite and Salesforce is advantageous.Prepare formal claim documents, including Time Impact Analysis (TIAs), Requests for Equitable Adjustments (REAs), and other necessary claim documentation. We are looking for a proactive self-starter who can work both independently and collaboratively within project and interdepartmental teams. The ideal candidate will possess strong analytical skills, expertise in drafting project correspondence and claims, and a background in large-scale energy-focused EPC construction projects.
Oil & Gas Careers
Type

Contract

Salary

Rate is negotiable.

Location

Port Arthur
Qualifications/competencies: Engineering degree with minimum of 5 years of related experience.Knowledge of implementation of API RP 752, 753 & 756.Knowledge and interpretation of QRA results.Previous experience conducting facility siting studies. Ability to legally work in the US without sponsorship (Exception will be made for TN visas) Role & Responsibilities: Perform building siting evaluations following API RP 752, 753 & 756.Develop and implement of building management procedures for the site.Develop and maintain a building register for the facility that includes all permanent buildings, portable structures and tents.Participate in PSSR (pre-start up safety review) to ensure all design and installation requirements are met before buildings are occupied and used.Conduct regular audits/inspections and develop corrective action plans as needed. - Support MOC process to ensure risks are properly identified and managed for PHAs and PSSRs are adequate.
Built Environment Careers
Type

Permanent

Salary

$130k - 170k per year

Location

Texas
We have established a partnership with a leading ENR (Engineering News-Record) organization that is actively searching for a highly skilled Transportation Practice Lead/Senior Project Manager in Texas. This exciting opportunity is perfect for a candidate who is eager to assume greater responsibilities, including managing projects for TXDot (Texas Department of Transportation), providing mentorship to junior engineers, and contributing to the firm's growth.As the Transportation Practice Lead/Senior PM, you will directly report to the Vice President of the North Texas region. Your primary focus will involve fostering strong relationships with transportation clients throughout Texas. It is worth noting that this firm has received recognition as a Top 100 Design firm with a prominent presence in the United States for over 40 years, the organization currently boasts an extensive network of 50 offices across the nation, with 4 in Texas (Austin, Dallas, Fort Worth, Houston). If you are seeking an opportunity to lead transportation projects, mentor talented engineers, and play a pivotal role in a renowned engineering firm's expansion across Texas, this position offers an ideal platform for professional growth and development. Requirements: Professional Engineering License10+ years experience in managing design projects in Roadway/Highway/Bridge Ability to lead projects and a design team  Should you be interested please apply directly and a consutlant will get in touch with you.  
Renewable Energy Careers
Type

Permanent

Salary

Market related

Location

Denver
Position: Distributed Markets ManagerLocation(s): Austin, TX, US, 78701 | San Diego, CA, US, 92101 | San Francisco, CA, US | Chicago, IL, US, 60654 | Valhalla, NY, US, 10595My client, a leading clean energy company, is seeking a highly motivated and experienced Distributed Markets Manager to join their Business Development team. As the Distributed Markets Manager, you will play a crucial role in identifying and evaluating market opportunities, driving strategic growth initiatives, and ensuring the company's success in existing and emerging markets. Your expertise in market analysis, economic evaluation, and policy development will contribute to the expansion of renewable energy projects and the achievement of sustainability goals.Responsibilities: Conduct comprehensive market research and analysis to identify emerging trends, market dynamics, and growth opportunities.Evaluate the economic viability of distributed energy projects, assessing financial models, and conducting cost-benefit analyses.Monitor market conditions, policy changes, and regulatory developments to identify potential risks and opportunities.Collaborate with cross-functional teams to develop and implement market entry strategies, including market-specific business plans and go-to-market strategies.Provide insights and recommendations to senior management based on market analysis and evaluation of project economics.Engage with external stakeholders, industry associations, and regulatory bodies to stay abreast of market developments and build strategic partnerships.Participate in policy advocacy efforts to influence favorable market conditions and drive policy reforms in support of clean energy growth.Prepare and deliver compelling presentations to internal and external stakeholders, effectively communicating market insights and opportunities.Stay up-to-date with industry best practices, technological advancements, and market trends to maintain a competitive edge. Qualifications: Minimum of 5 years of experience in the renewable energy industry, with a focus on distributed markets, market analysis, or business development.Strong understanding of clean energy technologies, distributed energy resources, and the regulatory landscape.Demonstrated experience in market research, economic analysis, and financial modeling.Proven ability to analyze complex data sets, derive actionable insights, and present findings to diverse audiences.Excellent strategic thinking and problem-solving skills, with a track record of developing and implementing successful market strategies.Strong interpersonal and communication skills, with the ability to build relationships and influence stakeholders at all levels.Bachelor's degree in Business, Economics, Energy Policy, or a related field. A Master's degree or MBA is preferred.Proficiency in data analysis tools and software, as well as Microsoft Office Suite (Excel, PowerPoint, Word).Passion for clean energy, sustainability, and driving the transition to a low-carbon future. Benefits Offered: Comprehensive medical, dental, and vision insurance plans.Life insurance, short-term and long-term disability coverage.401(k) retirement plan with company matching.Flexible spending accounts for healthcare and dependent care expenses.Employee assistance program (EAP) for personal and professional support.Education assistance program to support continuous learning and development.Generous paid time off, parental leave, and company holidays.Competitive salary with the potential for performance-based incentives. My client is an equal opportunity employer, committed to fostering an inclusive and diverse workforce. All qualified applicants will receive consideration for employment without regard to race, color, religion, sex, sexual orientation, gender identity, national origin, disability, or protected veteran status.By joining my client's team, you will contribute to their mission of providing clean, sustainable energy to communities worldwide. With ambitious investments in renewable energy and a commitment to achieving carbon neutrality by 2040, my client offers an exciting opportunity to make a meaningful impact in the clean energy sector.
Renewable Energy Careers
Type

Permanent

Salary

Market related

Location

Denver
Position: Senior Associate, Project Development OriginatorLocation(s): Austin, TX, US, 78701 | San Francisco, CA, US | San Diego, CA, US, 92101 | Chicago, IL, US, 60654 | Valhalla, NY, US, 10595My client, a leading clean energy company, is seeking a talented Senior Associate to join their team as a Project Development Originator. In this role, you will play a pivotal part in identifying and initiating renewable energy projects at the distributed level, as well as exploring emerging technologies like battery storage. Your primary focus will be on the assigned market area(s), where you will oversee the entire project origination process, from site selection and contracting to land acquisition and early stage development support.Responsibilities: Identify and evaluate potential project sites and acquisition opportunities in the assigned markets.Engage in negotiations with landowners and developers to secure binding agreements.Conduct thorough assessments of sites to ensure their feasibility for permitting, construction, and interconnection.Provide valuable inputs for market and project-specific modeling.Regularly report on the progress of site and project acquisition to department management.Ensure compliance with relevant regulations and program criteria for selected sites/projects.Collaborate with cross-functional teams to facilitate smooth project development processes.Participate in weekly development reviews and offer recommendations to management for effective decision-making.Conduct comprehensive reviews of all projects being acquired or sold, including relevant documents and agreements.Maintain accurate and updated project-level reporting in the designated development systems. Qualifications: A minimum of 2 years of industry experience in project development, with a focus on site screening/origination and landowner relations.Demonstrated proficiency in contract provisions, market knowledge, and regulatory considerations.At least 3 years of experience in real estate, project origination, or development within the energy sector, preferably with a focus on renewable energy.Strong expertise and practical application of GIS-based tools for efficient land and site evaluation.Sound understanding of regulatory implications associated with project development.Familiarity with permitting and interconnection processes.Excellent written and verbal communication skills to convey information effectively and concisely. Benefits Offered: Medical, Dental, and Vision InsuranceLife Insurance, Short-Term Disability, and Long-Term Disability coverage401(k) matching programFlexible Spending AccountsEmployee Assistance Program (EAP)Education AssistanceParental LeavePaid Time Off and HolidaysShort-term incentives in addition to salary My client is an Equal Opportunity Employer that values diversity and inclusivity in the workplace. All qualified applicants will receive consideration for employment without regard to race, color, religion, sex, sexual orientation, gender identity, national origin, disability, or protected veteran status.Join my client's dedicated team and contribute to their mission of providing clean energy to millions of people worldwide. With their substantial investments in renewables, they are committed to achieving carbon neutrality by 2040, surpassing other global targets by a decade. You will have the opportunity to work on impactful projects, such as wind farms, hydrogen initiatives, and innovative solar developments. Additionally, you can leverage your expertise in supply and trading operations to support their advanced energy trading floors, where they broker renewable electricity, green gas, commodities, and CO2 emission allowances. Be part of this transformative journey and make a meaningful difference in the clean energy sector.