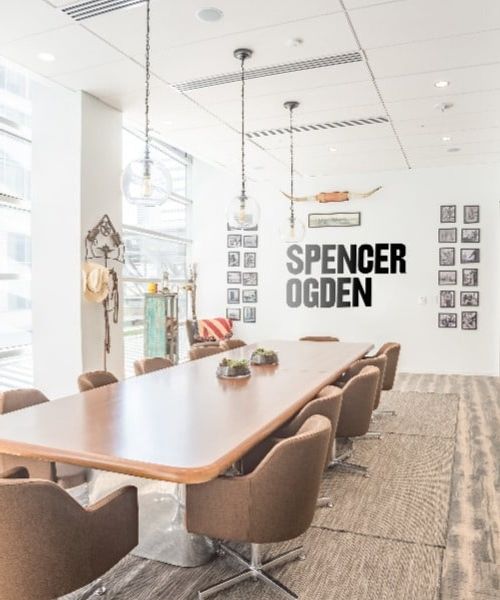 Candidates choose to work with Spencer Ogden for a number of reasons:
We listen to what you want.
As sector-specific industry specialists, we know the market and won't waste your time with roles that don't suit your unique skillset.
We make global possibilities reality
13 international offices give you access to the world's most exciting permanent and contract positions.
We stay in touch
We shape powerful and long-term partnerships built upon the strength of our consistent end-to-end recruitment services. As part of our talent network, you'll be the first to know when there's a role to match your ambitions.
Seamless location support.
We provide ongoing support, no matter where you are in the world.
Our candidate care includes an in-house support team dedicated to contractors.
Going beyond transactional recruitment, we specialise in providing seamless location support in some of the world's most challenging locations.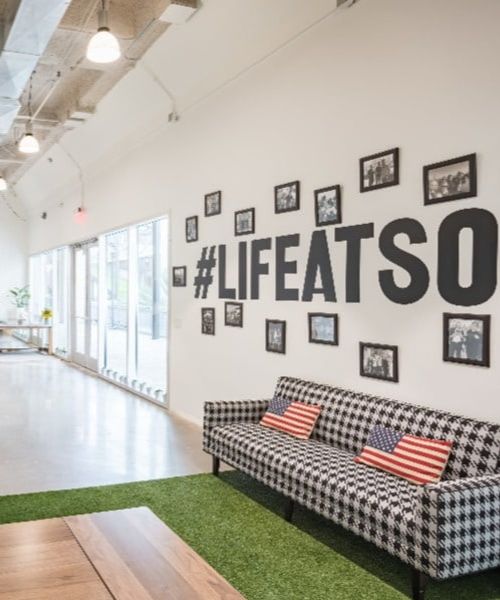 Mining Careers
Type

Contract

Salary

Market related

Location

Queensland
Spencer Ogden have been engaged by a large national electrical contracting company to support on multiple mining projects throughout QLD. We are seeking multiple skilled & experienced Electricians to join the team with many current exciting projects! Please find the details below: Job Title: Electrician (FIFO)Contract Length: 6 Months (Minimum)Roster: 1 st  = 14/7 - 2 nd  = 8&6Hours: 10-12 per dayStart date: ASAPLocation: Multiple mine sites, QLDProject: Wash Plant: Construction & MaintenanceTravel: Flights out of Brisbane, Cairns & TownsvilleAccommodation: ProvidedMeals: ProvidedPay rates: $52.45 + Penalties (Industry standard)8-10 hours (1.5 x) 10-12 hours (Double time)Tickets required: Coal Board medical, Standard 11, Working at Heights, High Risk Ticket for EWP, Drivers License, QLD A Grade Electrical License Please contact me if this opportunity sounds exciting to you! 08 6245 9453maxwell.snelson@spencer-ogden.com  
Power Industry Careers
Type

Permanent

Salary

$100k per year

Location

Pittsburgh
Position SummaryMEPPI's Substation Division (SSD) is looking for an experienced  Senior Field Service Technician  who specializes in working with  HVDC, Statcom, SVC and Power Electronics . In this role the sucessful candidae will execute plans for work to be performed at customer sites as well as coordinating planned work with customers and contractors. Lead the assembly of equipment including scheduling, assembly techniques and quality control. Perform and/or provide technical direction of installation, testing, trouble-shooting and repair work at customer sites.Perform long-term site management duties and on-site supervision.Organize and supervise site mobilization and demobilization, review and process subcontractor timesheets, review and confirm change orders, document job progress, and record and retain site meeting minutes.Conduct onsite investigation of equipment performance to determine cause or contributing factors.Communicate findings to and coordinate problem resolution with MEPPI's Project, Engineering and Sales groups.Communicate findings and proposed resolutions to customers regarding equipment.Prepare documentation and reports regarding customer equipment problems and site visits.Prepare and conduct daily tailboard safety meetings outlining work plan and potential safety issues.Conduct customer and contractor training for installation, operation and maintenance of equipment.Inventory and organize storage, moving, unpacking and staging of equipment. Perform surveying and field checks of equipment, site dimensions and tolerances.Catalog, schedule, track and maintain test and field equipment. Qualifications Associate's Degree in Electrical or Mechanical Engineering or related technology field with a minimum 8 years' experience with assembly/manufacturing/maintenance in utilities, or equivalent education and experience.Advanced knowledge of installation, maintenance, troubleshooting, testing and repair of substation subsystems and equipment, or similar systems and products.Advanced knowledge of technical drawings, blueprints, electrical schematics, bills of materials and user manuals.Advanced knowledge of safety regulations and procedures with corresponding safety attitude.Advanced analytical and problem solving skills.Advanced interpersonal communication skills required to communicate with customers, employees, and vendors.Advanced computer skills, emphasizing knowledge of MS Office products, MS Project, MRP/ERP systems and company timekeeping and expense reporting systems.
Utilities
Type

Contract

Salary

Market related

Location

Providence
Duration: 12 monthsLocation: Providence, RI (in office)Job DescriptionAs a Substation Engineer, you will lead a multidisciplinary team to deliver solutions for substation capital projects of varying complexities and provide substation electrical equipment technical expertise/support to our operations and construction departments.Job Duties- Lead multidisciplinary project teams to complete preliminary and final engineering and design for transmission and distribution class substations up to and including 345kV.- Support the field during Equipment Failures.- Lead Teams and Communicate with management during emergency situations.- Develop and track schedules for engineering milestones.- Conduct team meetings, coordinate site visits and site investigations and facilitate drawing reviews to deliver a detailed scope and design package.- Perform engineering calculations and studies as necessary to support project scope.- Prepare Technical Specifications and work with Procurement to order equipment. - Prepare comprehensive written and oral reports of technical problems, investigative findings, and engineering recommendations.- Support Project Manager, Procurement, Estimating and Construction Management Processes.- Coordinate with design consultants and interface with internal design staff.- Review drawings associated with projects, including manufacturers' equipment.- Manage consultants' work, ensuring compliance and technical adequacy against approved standards.- Support construction and project Initiation and closeout activities, including document control.- Engineer and support ISO compliant wholesale revenue meter points.  This includes producing the annual testing and inventory report for the ISO. - Supports bi-directional metering at large customers and points of interconnection with neighboring utilities.- Works with vendors to plan, install, and operate communications over a multitude of mediums including, but not limited to fiber, copper, radio, and leased line.- Will work with ADMS team to integrate aggregated data into EMS.- Supports Cyber access to substation assets.- Support operations personnel to troubleshoot problems related to substation control, telecommunications, metering and/or instrumentation systems.Required Skills1. Experience in the energy industry.2. Familiarity with common utility communication methods and protocols such as serial RS232/485, Distributed 5. Network Protocol (DNP3) and Internet Protocol (IP).3. Ability to read electrical schematics and a working knowledge of the devices represented on typical utility substation schematics.4. Knowledge of 3-phase AC systems, and utility DC systems.5. Experience with substation automation, SCADA, metering, and control.6. Ability to read electrical schematics and a working knowledge of the devices represented on typical utility substation schematics.7. Familiarity with substation testing, commissioning, and maintenance techniques.8.  Knowledge of common substation equipment including Transformers, Breakers, Switches, Reclosers, and Metal Clad Switchgear9. Experience completing electrical calculations such as AC/DC station service sizing, AC/DC voltage drop and conduit fill.10. Knowledge of lightning and ground grid studies. 
Utilities
Type

Contract

Salary

Market related

Location

Providence
Duration: 12 monthsLocation: Providence, RI (In office with some travel)Job Summary/DescriptionThe Engineering position provides engineering expertise and technical support for capital projects and operations for overhead and underground electric transmission system.  The Engineer is responsible for supporting emergency events, final acceptance of new equipment installed on the transmission system, asset condition assessments, capacity needs/system stability analysis for other departments, and inspection & maintenance plan development and implementation.Job Duties Travel domestically and internationally to cable manufacturers for quality assurance visits.Provide technical support during construction procurement events.Provide technical support and equipment acceptance review during the construction phase of the project cycle.Respond to underground cable emergency events including initial response instructions per system operation manuals, fault/damage detection, material procurement, and restoration oversight.Provide technical support to internal and external departments for the application, operation, and maintenance of the electric transmission and distribution system. Provide input to the five-year work plan and ten-year Strategic Asset Management Plan for future projects.Provide input to develop long-range inspection and maintenance plans, asset replacement policies, strategies, and programs.Manage internal and external resources performing cyclical inspection and maintenance programs.Review transmission line inspection results and work with transmission asset strategy to prioritize assets to be repaired/replaced.Create a list of emergency materials and work with inventory management to implement a strategy to maintain required stocking levels.  Required Skills1.Bachelor's degree in engineering or engineering technology from a college or university program accredited by ABET or recognized by ABET as substantially equivalent.  (Discipline required will vary by the specific job requirements.)2. Professional Engineer registered in applicable state.3. Experience in the energy industry.4. Knowledge of 3-phase AC systems.5. Knowledge of the overhead and underground electric systems and practices, relevant utility industry practices, standards and legislation, and of current trends within the industry and developments in legislation or regulation.6. Ability to accurately communicate with field operation crews during OH or UG failures and guide them through troubleshooting either over the phone or on-site.7. Strong organizational skills with the ability to manage multiple tasks and projects simultaneously.8. Strong analytical skills; must be able to provide timely and accurate interpretation of analyses.9. Ability to communicate tactfully and effectively, both orally and in writing, and must be able to present information in a clear and concise manner to large groups, senior management, regulators; internal customers and external contacts.10. Ability to work outside of normal working hours or work off-hours including nights/weekends/holidays as necessary.11. Master's degree in Electrical Engineering preferred.
Power Industry Careers
Type

Permanent

Salary

$105k - 110k per year

Location

Pittsburgh
Essential Functions Develop CPSD products designed for local manufacture. Lead design improvements and cost reduction initiatives for existing UPSD products.Develop and design U.S. components to replace imported components where beneficial to overall CPSD products quality and cost.Review order documents to ensure company meets the technical requirements of the contract, including exceptions, clarifications, and confirmations to the customer's technical specifications when required.Prepare and lead others in preparing product Bills of Materials, design drawings and specifications required to support order placements and manufacturing/assembly operations; prepare instruction books and renewal parts lists; and review or approve technical software submittals required to support order placements, manufacturing/assembly operations and customer needs.Provide design leadership, direction and clarification for internal and external design teams. Act as project lead for design, test and prototype programs.Work with customers and vendors to resolve technical issues and answer technical questions.Provide technical leadership and information concerning assembly, testing techniques, and process advantages and limitations which affect long-range plant and product engineering planning.Research and analyze operational test data to establish performance standards and to confirm if designs meet functional and performance specifications.Lead in assisting Manufacturing and Quality Assurance with any design-related production problems.Coordinate product design with listing agencies to obtain product listings such as UL.Travel to customer's site and/or trade shows to provide product support as required. Provide presentations and training as required. Qualifications Bachelor's degree in Electrical or Mechanical Engineering with a minimum of 7 years' of experience in a design engineering capacity, or equivalent education and experience.Advanced knowledge of UPSD products, switchgear, transformers, and battery systems.Advanced analytical and problem solving skills.Advanced interpersonal, communication and presentation skills required to communicate with customers, employees, and vendors.Ability to read, understand and create technical drawings and materials.Ability to work on several projects simultaneously.Advanced computer skills, with emphasis on MS Office products, CAD and engineering analysis software.  
Power Industry Careers
Type

Permanent

Salary

$145k per year

Location

Pennsylvania
Essential Functions Monitor, maintain, and develop project plans specifying goals, strategy, staffing, scheduling, identification of risks, contingency plans, cost reporting and control and allocation of available resources.Coordinate site work, including subcontract work, such as civil and erection.Coordinate MEPPI work (including engineering, manufacturing, purchasing, etc.).Negotiate price/delivery and other terms and conditions of major project components.Serve as primary customer contact on assigned projects. Meet with customers to identify and schedule project deliverables, milestones, and required tasks. Determine project scope and objectives.Ensure that all customer commitments are met.Responsible for all project cost including accurate forecasts to insure projects are within budget.Identify, track, and expedite resolutions of problems while keeping management informed when appropriate.Manage safety and insurance issues and claims on assigned projects.Prepare project status reports and keep management, customers, and others informed of project status and related issues.Organize kick-off meetings, design review meetings and factory tests both internally and externally.Travel to customer project sites and vendor sites as required.Coordinate invoicing and ensure timely and accurate milestone billing.Coordinate the successful close of the project and handle warranty claimsDevelop and maintain accurate up to date project schedules working in conjunction with the Department Project Scheduler.Manage multiple large scale projects at one time.Maintain customer correspondence.Generate shipping documents.Enter and track customer commitments in project management software.Hold customer project review meetings and publish minutes of meetings.Serve as Team Leader supporting and leading other Project Managers on multiple projects at one time. Qualifications Bachelor's Degree in Electrical or Mechanical Engineering, plus a minimum of ten years of turnkey project management experience, or equivalent education and experience.Advanced organizational skills to effectively oversee and execute multiple responsibilities.Developed analytical and problem solving skills.Developed interpersonal, verbal and written communication skills to maintain effective relationships.Developed knowledge and skills to successfully complete PMP Certification.Developed computer skills with emphasis on MS Office products and project management software (e.g. Primavera scheduling software, MS Project).
Power Industry Careers
Type

Permanent

Salary

$110k - 140k per year

Location

Texas
 Senior Transmission Line EngineerPrimary Function:Performs engineering work with a focus on transmission line design including both civil and electrical practices. Requires knowledge of transmission systems from 34.5kV to 500kV with familiarity with basic principles related to line design and practices related to this specialization. Successful candidates may be placed in job titles ranging from Senior Engineer, Project Engineer, or Senior Project Engineer based upon experience and knowledge in the field.Duties & ResponsibilitiesEmployee may be called upon to perform any or all of the following functions: Generate cost effective designs for high voltage electrical transmission linesRepresent the Engineering department and participate in inter-department meetingsAttend meetings with customers as needed to support the Sales department and the engineersMonitor team progress and activities to ensure projects remain on schedule, within budget and exceed customer expectationsAble to perform transmission line engineering work independently.Balance innovation and standardization of work processesProject Engineer or Senior Project Engineer level individuals will ensure that projects meet quality and schedule objectivesTravel out of town for short periods of time as required by assignmentsOther duties as required Minimum Qualifications / ExperienceBachelor degree in Civil or Electrical Engineering from an accredited university. Knowledge and demonstrated experience in transmission line design; successful candidates will have at least 7 years; experience in transmission line design with more senior level positions requiring 10 years or more in hands on design. Must be a licensed professional engineer with ability to become licensed in multiple states or must be able to gain license within one year of hire.Minimum 7 years of experience in actual hands on design work Experience in preparing cost effective designs in an EPC environmentEffective oral and written communication skillsKnowledge and understanding of transmission engineering, including routing issues, conductor selection, structure determination, plan and profile development, material takeoffs, etc.Knowledge and understanding of structure and foundation designKnowledge of common engineering application software, particularly such tools as PLS-CADDKnowledge and understanding of engineering standards including NESC, IEEE, ASCE, ACI and ANSI that apply to transmission designExtensive knowledge of design documents and drawings necessary for a complete a project The Company provides life insurance, accidental death & dismemberment insurance, long term disability insurance, and an employee assistance plan at no cost to the employee. Benefit offerings also include a choice of traditional PPO or one of two HDHPs, with corresponding FSA or HSA, dental, vision, supplemental life insurance, short-term disability insurance, critical illness insurance, group accident insurance, hospital indemnity insurance, a 401(k) with immediate vesting, and more!Must be at least 18 years of age and legally authorized to work in the United States on a permanent basis without visa sponsorship. 
Mining Careers
Type

Contract

Salary

$50 - 70 per hour

Location

Perth
Spencer Ogden are supporting an industry leading owner operator within the mining space.They are seeking an experienced Blast Hole Drillers to join the company on an going capacity working FIFO on a 2/1 roster from Perth.This exciting opportunity is a 6 month contract to Permanent position which will see you earn highly competitive rates and long term employment. Job details:Hourly Rate - Dependant on experience + 11% super and weekly paysOvertime - scope for overtimeMain duties are as followed:Operation of MPU in safe and efficient manner Experience/Tickets required:  Dangerous Goods Driver's License (Essential)Dangerous Goods Security Card (Essential)WA Shotfirers License (Desirable)Operate MPU safely and with high regard to qualityExperience in maintenance & housekeeping of MPU equipment & reload facilities.A positive attitude towards safety, training & environmentPass a pre-employment medical and drug and alcohol assessment  If you would like to apply or learn more about the role then please send your CV and contact the number below. If this opportunity is not for you but you know of any drillers who may be interested feel free to pass their details on. Leon HearnRecruitment Consultant - Drill and BlastLeon.hearn@spencer-ogden.com08 6245 9421
Oil & Gas Careers
Type

Contract

Salary

Market related

Location

Cincinnati
Responsibilities Assist process engineering design and coordinate process engineering deliverables with Engineering firm Including, but not limited to: Review vendor equipment approval drawings with focus on interface management between vendorsReview/approve PIDs generatedReview/approve PFDs generatedReview/approve Area Process Narratives/Functional descriptionsReview/approve Equipment specificationsReview/Approve Instrumentation specificationsReview/approve project Basis of Technical DesignReview/approve mass and energy balancesPerform project engineering role with focus on schedule and on facilitating clear communication between the various stakeholders on technical barriers to design advancement.Support construction efforts by answering technical questions and providing quality control oversight on installation and startupAssist with equipment layout developmentProvide technical assistance to procurement and project management with equipment bidding process, including package documentation, bidding, Total Cost of Ownership (TCO)s and bid comparisons. Generate project mass and energy balancesReview and provide feedback on equipment, line, valve, specialty item and instrumentation lists generated by Engineering firm.Ensure project compliance with engineering and equipment standardsApply process safety management (PSM) experience to assist with items such as management of change (MOC) and pre-start up safety reviews (PSSR).Interface effectively with commercial, safety, accounting, legal, environmental, engineering, QA/QC, process safety management, and procurement to assist with project needs.Develop plans for commissioning/start-up and assist in executing same. Education/Experience/Skills Required Bachelor's degree in Engineering or applicable related field.5 to 10 year total industry experienceMinimum of 5 years experience with field work or operations or constructionMinimum of 5 years experience working with Process Safety principlesExperienced in using TEAMS, Microsoft Word, Microsoft Excel, Visio and PowerPointExperienced in using Navisworks 3D viewing softwareBuilds Shared Vision
Oil & Gas Careers
Type

Contract

Salary

$130k - 140k per year

Location

Louisiana
Spencer Ogden is representing a leading downstream Agriscience company dedicated to delivering high-quality products while prioritizing safety, sustainability, and innovation. We are seeking an experienced and dedicated I/E Reliability Superintendent to join our team out of the Greater Baton Rouge area. Key Responsibilities: Lead and provide direction for the I&E Reliability team, including engineers, specialists, programmers, and administrators.Support site safety objectives and execute performance management for team members.Collaborate across departments to identify and address continuous improvement opportunities and vulnerabilities.Develop and manage core I&E Reliability programs, including safety systems, preventive maintenance, spare parts, and root cause analysis.Participate in safety studies and corporate stakeholder teams.Manage PSM action items, technical reviews, capital projects, outage planning, cybersecurity, audits, and budgeting. Qualifications: Bachelor's degree in Electrical Engineering or a related field.Minimum of 5 years of experience in instrumentation and electrical maintenance, with a proven track record of improving reliability.Prior supervisory or management experience is required.Strong knowledge of chemical manufacturing processes and associated I/E systems.Familiarity with industry standards and regulations related to instrumentation and electrical systems.Excellent problem-solving skills and the ability to perform root cause analysis.Effective communication and leadership skills.Budget management experience is a plus.
Talent Team
Type

Permanent

Salary

£28k - 30k per year + 10% Discretionary Bonus

Location

Greater London
Attention to detail? Process driven? Sounds like you? Look no further! We are recruiting for a Compliance & Contractor Services Specialist to join our London HQ. Reporting to the Compliance and Contractor Services Manager and based in London, you will be responsible for the day-to-day support for up to 100 contractors working in global locations. The role encompasses contractor compliance, quality control, contractor mobilisation and onboarding and offboarding. What you'll be doing?  Compliance & Quality Control Ensuring the data entered into the Bullhorn CRM system by Sales Consultants has been qualified and complies with Spencer Ogden requirements.Ensuring the data entered into the Bullhorn CRM system will accurately feed through to the finance database to ensure a smooth payment process.Ensure candidate right to work has been verified for every individual placed by Spencer Ogden.Offer guidance and support to contractors on compliance issues.Offer guidance and support to consultants on contractor and management company compliance issues.Ensuring all required compliance information is maintained in Bullhorn and auditing work on a weekly basis to ensure all required fields are accurate.Support and upskill consultants who face problems with compliance or processes to ensure compliance rules are not breached.Ad-hoc administration informed by your manager.   Onboarding & Offboarding Assist Sales function with sending onboarding documentation to all appropriate candidates.Initiate the appropriate pre-assignment screening in line with the candidate and placement location and client requirements.Monitor certificates and qualifications in line with job requirements for candidates, to ensure all documents are as required and in date and ensure all records regarding requirements for each client are maintained up to date.Day to day point of contact dealing with general contractor queries or concerns & maintaining regular phone and email contact with all contractors under your care.Liaising between Contractors, Payroll, Sales Consultants and clients to provide a high quality service.Adhering to the Compliance and Contractor Services Team service level agreements.Distribute all required extension and termination documentation for appropriate contractors.Ensure Bullhorn CRM is updated and reflects accurate data in line with any new information.   Mobilisation Arrange transport, accommodation, and any additional requirements in line with client specifications for contractors.Coordinating travel and mobilisation schedules between clients and contractors.Communicate and follow up regularly with contractors and clients to ensure we are meeting their requirements.Coordinate the organisation of visas between candidates, client and visa partners.Offer support to consultants when selling our services to client e.g. obtaining quote prices.Occasional ad-hoc out of hours contact.   Contracts Draft Spencer Ogden standard client agreements and make modifications to client contracts in line with appropriate sign offs.Draft contracts for Spencer Ogden contractors in line with client agreements and specific assignment schedules.Work with Legal team to discuss any necessary negotiations and challenging amendments.   Our Requirements Degree qualified, however it's not essential.Experience in a similar role and company; compliance and administration is essential.Strong listening and attention to detail.Able to show imitative.   What is in it for You? A competitive base salary + 10% discretionary bonus.Annual leave + the week of Christmas paid off + 5 paid sick/mental health days + birthdays off + 4 volunteer days off.Discounted gym membership + ClassPass.Flexible work from home policy.Corporate discounts with BenefitsHub.Friday 3 PM finish.Many more!   We Are Disability Confident Spencer Ogden is committed to making our recruitment process as inclusive as possible for everyone. We are committed to promoting equality and diversity and developing a culture that values differences. Should you require additional support for your application, please contact james.russell@spencer-ogden.com for further information or alternative application processes to support your needs.  What's the recruitment process: Once applied, if you are successful the recruitment team will be in touch and explain the next stages. Expect an online questionnaire, a video interview, and an in-person interview. Follow us on Instagram, Twitter, Facebook, and LinkedIn to stay up to date with #LifeatSO
Mining Careers
Type

Contract

Salary

Market related

Location

Kwinana
I am currently working with an industry leading EPC to source for an EEHA Electrical Supervisor opportunity in the Kwinana region for an ASAP start.  Location : KwinanaRoster: 5/2 - 48h week Contract: 3 months initial sign on, likely 1 year extensionScope: EEHA electrical supervision, Hazardous Areas, Refinery- Site and office based Start date : ASAP  Requirements -2+ years' experience as an electrical supervisorHazardous areas calculation experienceSection 26Experience with SAP systems preferredProficient use of Microsoft Suite If this role is suitable for you, please reach out with your resume and interest to Georgia.smith@spencer-ogden.com or easy apply and shortlisted candidates will be contacted as soon as possible.