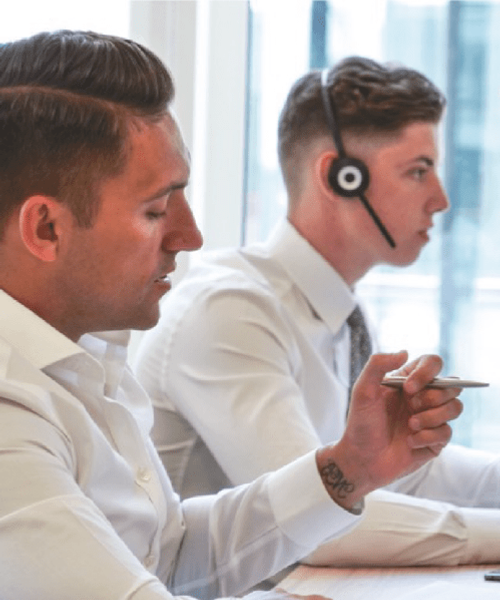 In a dynamic growth industry, it takes the right talent to drive a business. Our specialist recruiters work with you to identify and attract highly skilled candidates across oil and gas, power and utilities, built environment and renewable energy.
Clients choose to work with Spencer Ogden for a number of reasons:
​We listen
Our consultants are vertical market experts who take the time to understand your business, where you stand in the market and the people you need to grow.
We have direct access to specialist talent all over the world
Our network is truly global, with an extensive contractor database and real-time project tracking. Our 13 international offices provide the local knowledge and in-country networks to support your business, wherever you are and whatever your ambitions.
We offer a dedicated, scalable service
Whether you're filling a single vacancy or building a large team, you'll have one point of contact to make the recruitment process fast, efficient and seamless.
​
Our Terms of Business
Please use the following links to download our terms of business.
EMEA :
Contract Recruitment Client Terms
Permanent Recruitment Client Terms
Contract Recruitment Client Terms (Margin-Only)
For other regions please follow up with your local office.
The ISO 9001:2015 is an internationally renowned certification. It recognises the presence of stringent quality-management systems functioning within the operational structure of an organisation. This accreditation emphasises to clients that optimised customer service is a direct result of the management procedures in place.
Spencer Ogden was awarded the ISO 9001:2015 certification based on the rigorous quality-control procedures and policies built into the company's global framework. The extensive criteria cover the key areas contributing to the delivery of quality management. All levels of management within the company are holistically committed to ensuring these high standards are regularly maintained and monitored; carrying out regular auditing processes such as individual appraisals, team meetings, and management reviews.
The company's business objectives have been effectively integrated into the company's long-term quality plan. Not only does this highly respected accreditation provide additional reassurance of Spencer Ogden's operational infrastructure, it also underlines the quality of service we offer. From project inception to delivery, quality is of utmost importance with substantial importance and demonstrated in all areas of the business.
​
Bids & Tenders
Interested in working with Spencer Ogden on a bid or project?
Please email: Bids@spencer-ogden.com