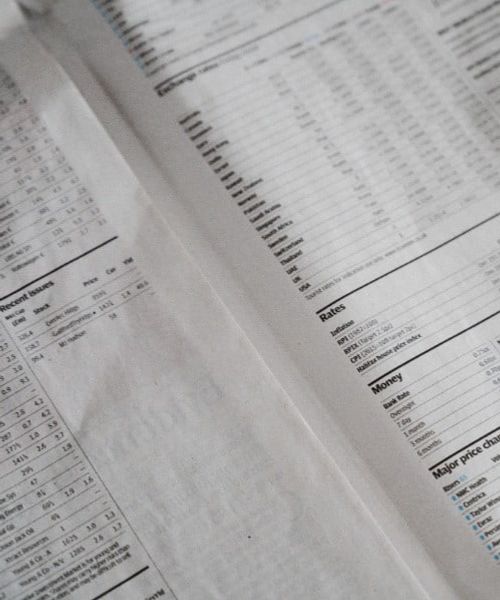 Spencer Ogden has quickly become the leading energy & infrastructure finance recruitment firm. We seek to utilise our diverse industry knowledge and long-standing relationships to be able to deliver high quality results.
We have delivered talent across various strategies, including but not limited to credit, equity, venture capital, growth equity, hedge funds, impact investing, co-investments, secondaries, product marketing, investor relations, fund operations & portfolio management.
At Spencer Ogden we pride ourselves on offering full scale solutions from financial inception to operational execution. This includes talent mapping across portfolio companies as well as part-time and full-time board member appointments.
We seek to disrupt the energy and infrastructure private capital space through long term relationship, our reliability in quality of service, and transparency of communication to both our clients and candidates.
Finance and Trading
Type

Permanent

Salary

$110k - 120k per year

Location

New York
Our client is one of the most successful and reputable Venture/Growth Capital firms in the US. Investing across the venture, growth, credit, and infrastructure space, this firm has accumulated $5B AUM over the past years. This client is looking for a candidate with 1-3 years of experience to join their new fund, launched 2 and a half years ago. This fund has a focus on climate technology with a strong impact on decarbonization. Qualifications: 1-3 years of investment banking, private equity, or venture capital experienceWorking within the renewable energy, energy transition, clean tech, or energy spaceBachelor's or Master's degree (technical degree preferred)Advanced proficiency in Microsoft Word, Excel, and PowerPoint is requiredIdeal candidates will be highly motivated self-starters, intellectually curious, and detail oriented. Candidates should have a positive attitude and be open minded, not ego-driven, and ready to work as a team playerCandidates must possess exceptional communication and interpersonal skills and a strong understanding of fundamental business analysis, financial / accounting / valuation concepts, and financial modelingCandidates must have a demonstrated interest in the climate tech ecosystem and a commitment to climate change  Responsbilities: Owning the financial modelBeing a part of the entire deal process including, but not limited to: Sourcing, screening, due diligence, prepping investment committee materials, playing an active role with the LP's, producing reporting material in house, taking board observer seats, and working with the portfolio company CEO'sIdentifying attractive investment themes and sourcing / screening prospective investments opportunitiesResearching and synthesizing market trends and dataConducting extensive due diligence on potential investments, including financial modelingDeveloping internal investment committee presentation materialsProviding ongoing portfolio support, monitoring, and administration
Finance and Trading
Type

Permanent

Salary

$45k per year + Healthcare,Dental,Vision,Life Insurance

Location

New York
We're looking for a motivated Recruiter to join our New York City office this summer! Who are we?Spencer Ogden is a global energy and infrastructure sales company, specializing in people. Our diverse and award-winning company culture ensures that everyone experiences a fast-paced, professional, and collaborative working environment. Established in 2010, we have grown exponentially, with 15 offices worldwide and over 350 employees. As a Recruiter you will know the right people for the job – and the right jobs for our people. You will...Identify, pitch, and develop exceptional client and candidate relationships within a competitive industry, providing solutions, delivering results for our clients and enhancing candidates' careers. Sourcing highly skilled candidates is in our DNA, and providing a quality service by headhunting, interviewing, and being the go-to-consultant is our goal. The role is fast paced, providing a variety of work and challenges daily.Other responsibilities include: Networking and developing new relationshipsMatching candidates to clients' vacancies, submitting suitable candidates in line with company processHitting your goals! Set personal targets with managers on a daily, weekly, and monthly basisBusiness development, cold calling, and pitching Spencer Ogden's services to potential clients  What we offer: World-class, award-winning training and development programsWork from home up to 2 days a week15 paid vacation days, 8 paid holidays, 7 sick/mental health days, 4 volunteer days of your choice, Christmas to New Year paid off, and your birthday offMedical, vision, dental insurance and all premiums covered401k planBase salary plus uncapped commission - first year recruiters seeing between 15k and 20k in commission!Friday 3 pm finish and flexible working hours  Are you qualified? Bachelor's degree preferable; we are open to degree typeStrong communication and listening skillsMotivated individuals with a go-getter mentalityEntrepreneurial mindset, can think outside of the box and solve problemsAble to show initiativeResiliency!Must hold permanent working rights in the USA upon application  Follow us on Instagram, Twitter, Facebook, and LinkedIn to stay up to date with #LifeatSO