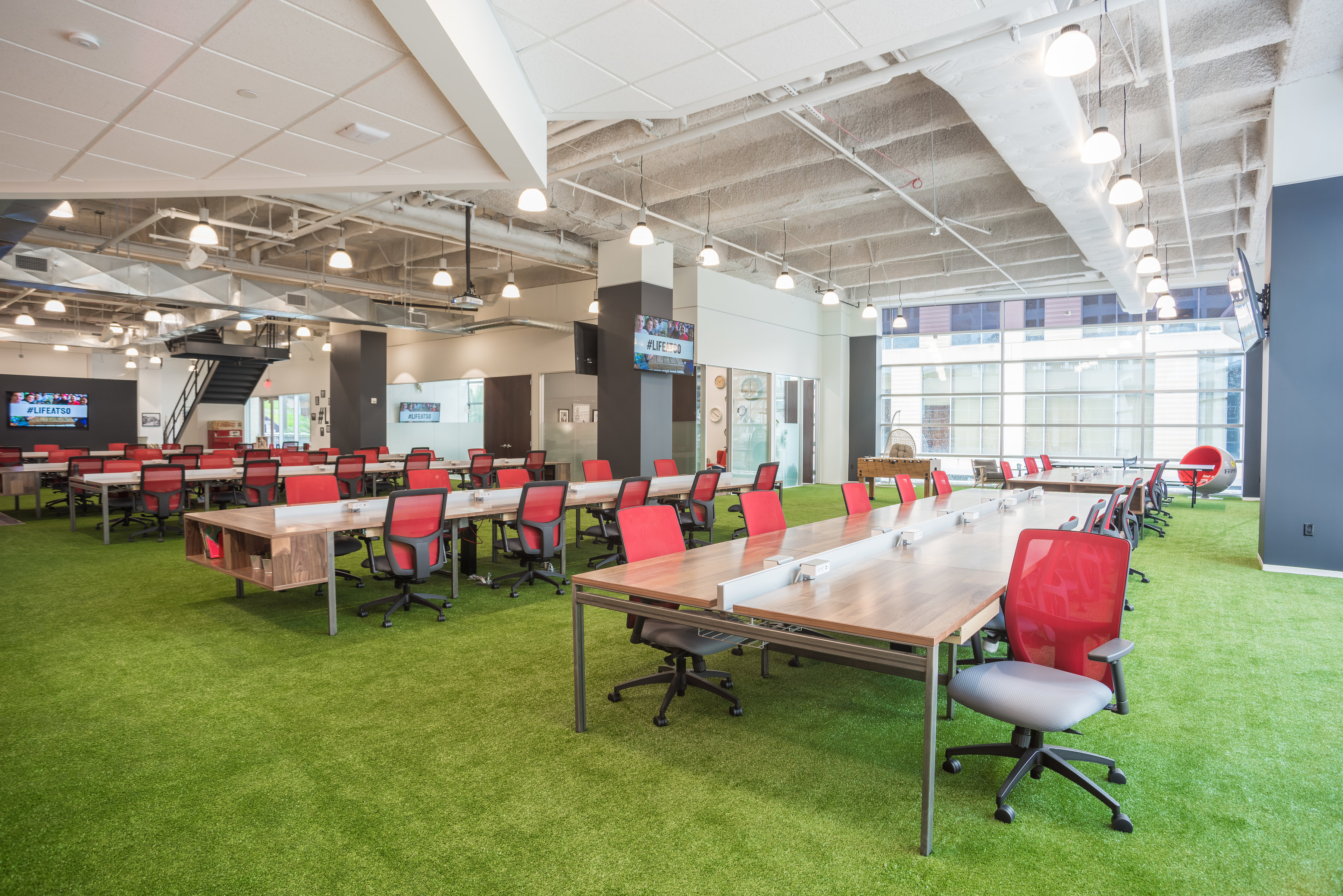 ​
As the landscape around us changes almost daily in relation to Coronavirus Spencer Ogden wanted to provide an update in terms of our approach to your safety. The health and safety of our employees, workers and customers are our highest priorities. As the COVID-19 outbreak begins to have an increased impact, we wanted to connect directly with you to share information about the disease and the precautionary steps that Spencer Ogden is taking to help keep our employees, workers and customers healthy and safe. Our practices and business decisions are informed by guidance from the Center for Disease Control (CDC) and World Health Organization (WHO), as well as other relevant public health agencies. It is vitally important that you keep yourself updated and take accountability for your own and others health.
Current measures
We want you to know that we have taken preventative measures to safeguard the wellbeing of our customers and employees.
Facility Cleaning: Our facilities are cleaned regularly in our normal course of business, but we have increased the frequency of cleaning and will be providing hand sanitizing gel wherever available. This should not be a substitute for washing your hands regularly.
Education & Updates: Regular updates will be communicated to our employees to provide education about hand hygiene and cough etiquette and updates on COVID-19.
Business travel: We have implemented controls on international travel for Spencer Ogden employees and workers in line with current guidance. For information on how this does or may affect you please contact your line manager.
Client Site: All employees and workers engaged on behalf of Spencer Ogden are reminded to keep updated with client protocols and policies on health and safety and follow all guidance provided to them by their client. Spencer Ogden advices all employees and workers to keep both their client and Spencer Ogden informed of any personal or business travel arrangements to ensure business continuity can be managed on projects and client premises if self-isolation is required.
Self-Reporting: As a precautionary public health measure, and consistent with our efforts to ensure health and safety at the workplace, we ask our employees and workers to self-report symptoms of fever / cough / shortness of breath. If the symptoms are of concern, individuals may be asked to self-isolate till they are symptom-free for at least 24 hours. This is consistent with CDC guidance for the workplace: that employees who have respiratory illness symptoms are recommended to stay home or be sent home if they present.

https://www.cdc.gov/coronavirus/2019-ncov/community/guidance-business-response.html
Health Facts
There is no vaccine or specific medications for the new COVID-19 disease. The symptoms and severity of COVID-19 are, however, similar to that of the seasonal flu. Individuals at risk for severe effects and complications of COVID-19 are the same as for the flu; these being the elderly (over 60 years), and those with pre-existing chronic disease (especially lung disease, heart disease and diabetes).
The same general preventive measures apply to this outbreak, as for the seasonal flu:
Wash hands frequently with soap and warm water for at least 20 seconds and / or use an alcohol-based hand sanitizer.
Avoid touching your eyes, nose and mouth with unclean hands

Avoid close contact with people who seem or are unwell

Stay at home if you are sick

Avoid crowds if possible; social distancing

Avoid handshakes

Cough/sneeze into a tissue and discard promptly into proper receptacle or cough/sneeze into your upper sleeve if you have no tissue
As this is an evolving situation that we will continue to monitor. We will be providing relevant guidance with important updates. We have also provided some additional and useful links on COVID-19:
https://www.cdc.gov/coronavirus/2019-ncov/index.html
https://www.cdc.gov/coronavirus/2019-ncov/downloads/stop-the-spread-of-germs.pdf
https://www.cdc.gov/coronavirus/2019-ncov/downloads/COVID19-symptoms.pdf
https://www.cdc.gov/coronavirus/2019-ncov/community/organizations/businesses-employers.html
https://www.gov.uk/guidance/coronavirus-covid-19-information-for-the-public
https://www.osha.gov/SLTC/covid-19/
Based on current guidance we remain open to serve our clients and employees. As always, if you have any questions or concerns, please contact us through your usual channels or by calling: 00 44 (0)207 268 9300 or 00 1 713 358 7900 depending on your location.