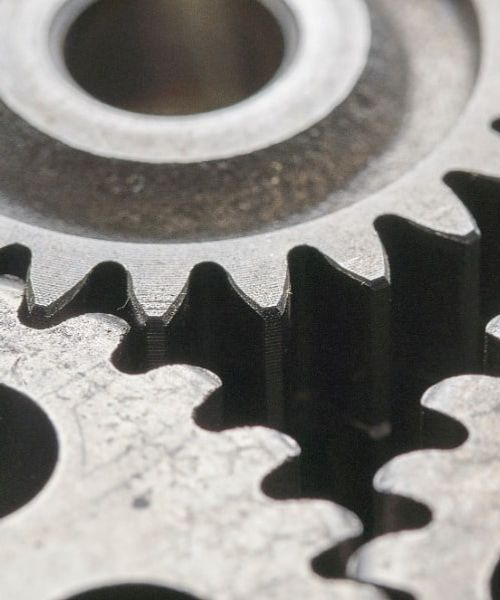 Our R&D teams deliver tailored solutions to fulfil all recruitment needs across the following sectors: electronic engineering, embedded software, hardware/firmware, mechanical engineering, electrical engineering, project, programme management, MFG planning/project engineering, sales, QA & continuing improvement, NPI & product engineering, supply chain & procurement.
The R&D sector is an essential part of the engineering process and is a sector that continues to attract investment globally.
Technology has simultaneously revolutionised the way we think, work and play, and the need for innovation is at the heart of R&D.
As R&D projects become more complex, project owners develop greater dependence on attracting a qualified and capable workforce. Those with specialist, in-depth knowledge form a very small talent pool – it's the pool we draw from exclusively for our clients. To discuss your next role in R&D, get in touch.
R-and-D
Type

Permanent

Salary

Market related

Location

Cork
My client are lookng fill the exciting and pivotal role of Grid Specialist. The successful candidate will work closely with the clients Investment Team to provide grid-related advice and services on existing and new investment opportunities throughout the development cycle and across multiple technologies, including onshore and offshore wind, solar and energy storage. In the clients current development pipeline of onshore wind projects, there is a significant value-add opportunity to provide strategic advice and to help maximise success for the connection of projects. There is also an opportunity to deliver grid connection solutions across a variety of new technology developments, including energy storage, repowering, solar and to explore the co-location of batteries with wind and solar. It is expected that the successful individual will also leverage their existing industry contacts and relationships to help maximise project success.Key Responsibilities of the Role: Providing a variety of advice and services in relation to grid connections and energy storage for a portfolio of renewable energy projects, across onshore and offshore wind, solar and energy storage technologies.Providing strategic advice on grid connections through all stages of the development lifecycle (e.g. identifying preferred connection methods, estimating likely levels of constraint / curtailment, analysing opportunities for clustering of connections across multiple projects etc.).Using grid connection planning and pre-planning phase experience to input to the design of grid connections and to identify and assess potential project risks at planning stage.Identifying opportunities for the business in the area of energy storage technology, particularly in long duration energy storage.Managing the connection offer process for projects in both pre-planning and post-planning stages of development.Tracking policy developments in all areas of grid infrastructure and identifying emerging opportunities for the business as these policies evolve.Leveraging relationships with key stakeholders including system operators, regulators, industry organisations and public bodies to best serve the business.Developing intellectual property for the business in the area of grid connections through participation in industry organisations, conferences, industry forums and training courses.Providing advice across multiple areas of development, including green field development, repowering opportunities, hybridisation and co-location of wind / solar with energy storage.Providing technical input into interactions with our investment committee throughout the investment cycle. Suitable Candidate Requirements: Undergraduate or higher degree in an electrical engineering or other similar technical discipline.A minimum 8 years' prior experience working in grid connections and / or electrical design, gained in either an electrical engineering consultancy, utility company, renewable developer or similar background.Experience in early stage (planning and pre-planning) development of renewables infrastructure. Experience of energy storage technology would be a distinct advantage.Solid, demonstrable, and relevant experience in renewable developments with a proven track record.An ability to form enduring relationships with project stakeholders including system operators, regulators, project managers and other specialist consultants.Strong interpersonal skills, and an ability to build rapport quickly and develop long-term relationships with all stakeholder groups.A resilient character with the ability to operate optimally within a fast-paced, private equity-backed environment. This role is based in Cork but can be flexible for the correct candidate (e.g. Dublin) 
R-and-D
Type

Permanent

Salary

Market related

Location

London
My client are a full-service, utility scale, solar and storage developer bringing projects from origination through development. The company has a portfolio of projects in late-stage development totalling 6GW solar and 3GW storage across three key markets of the UK, Australia, and Ireland. As of 2022, they agreed to sell the UK's largest solar PV transaction to date consisting of a portfolio of 12 projects with a combined capacity of 519MW of projects including 70MW of collocated energy storage capacity to Scottish Power Renewables (UK) Limited, a wholly-owned subsidiary of global utility Iberdrola Group. Responsibilities:  Establish and lead a team of electrical design engineers to design and deliver efficient connections for the clients portfolio of solar and storage assets.Undertake primary and secondary electrical design for 33 kV and 132 kV solar and storage connections across the UK. Engage closely with DNO's to ensure timely approval of contestable designs in accordance with each DNO's functional specifications.Lead the partial and full NERS accreditation processes to obtain ICP status for electrical design. Lead the establishment and development of the necessary tools and templates required to efficiently undertake ICP designs to a standard acceptable by DNOs.Co-ordinate the implementation of a best practice management system for undertaking electrical designs in compliance with the NERS standard. Manage the engagement of specialist consultants to establish the necessary policies and procedures as well as external NERS auditors to achieve and maintain accreditation.Apply your electrical engineering knowledge to undertake primary and secondary electrical designs for contestable grid connections for solar and storage using industry standard software programmes (AUTOCAD, CDEGS, PowerFactory, ETAP etc.), automating time consuming processes where possible.Provide engineering support to the project development team to ensure efficient and cost-effective grid connection strategies are pursued for solar and storage projects.Develop and foster close working relationships with DNO's to collaborate and negotiate on grid connection options, costs, and timelines and achieve successful outcomes in contestable design review processes.Manage a database of grid connection costs for primary, secondary, and auxiliary electrical equipment associated with the connection of solar and storage projects to assist in financial modelling for prospective projects.Support the delivery of the project pipeline to energisation by providing electrical engineering guidance throughout the design, procurement, construction, and commissioning phases. Requirements:  Degree in electrical engineering or similar.Technical understanding of the primary and electoral design and of high voltage grid connections for generation connections.Proven track record in undertaking ICP designs in the UK (5+ years).Proficient in electrical design software packages (AUTOCAD, PowerFactory etc.)Knowledge of the technical characteristics of utility scale solar PV and Battery Energy Storage Systems (BESS) is desirable.Ability to communicate with DNOs to achieve positive project outcomes.Excellent inter-disciplinary communication and presentation skills.Ability to manage relationships with multiple stakeholders effectively.Strong focus on Health, Safety & Environment.Chartered/Incorporated status is desirable. This is a hybrid role. Attendance at the London office will be required 3 days minimum per week and occasional travel to the main hub office in Dublin is expected.