Spencer Ogden is announced as a 2022 winner of Best and Brightest Companies to work for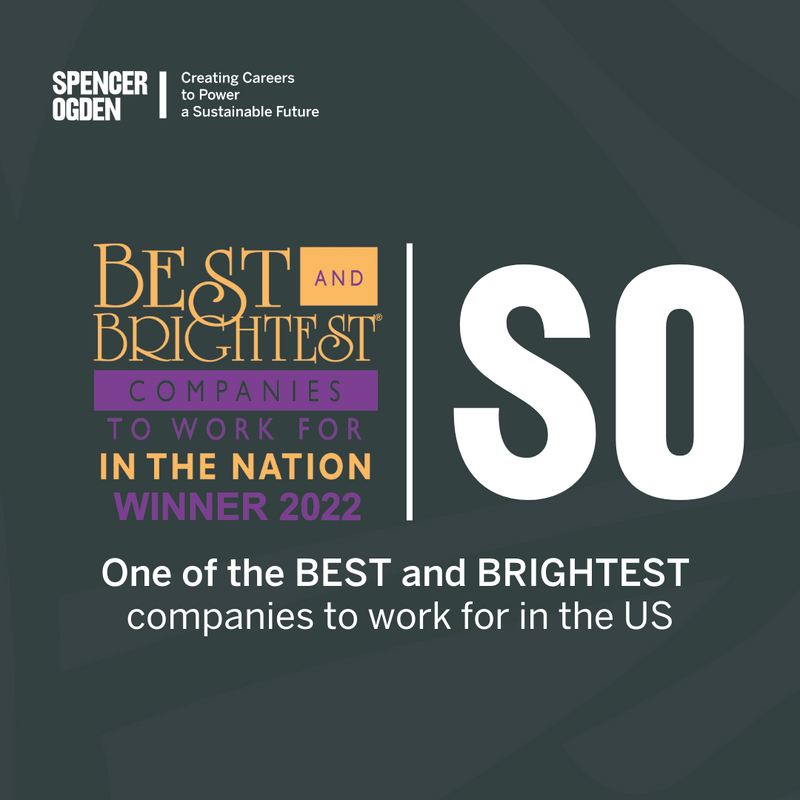 For the second year running, ​Spencer Ogden have been named a winner of the 2022 Best and Brightest Companies to Work For in the US, and also regionally in New York and Denver. They were recognised for their commitment to their people and creating an environment which allows their employees to harness their potential.
Companies were assessed by an independent research firm which reviewed a number of key measures relative to other nationally recognised winners.
Spencer Ogden know that their people are central to their success. For this reason, they have created an environment and company where the development of their people and their wellbeing is at the forefront of their goals. They believe that providing their staff with an inspiring and invigorating environment supports the work they provide.
"These 2022 winning organizations have stood out during unpredictable times and have proven they are an employer of choice. They continue to keep the needs of their employees first and provide perks that include development, wellbeing, work-life balance, rewards and recognition. In addition, these winning companies offer a fantastic work culture and workplace environment that attracts and retains superior employees", said Jennifer Kluge, President and CEO of NABR and The Best and Brightest Program.
In 2021, Spencer Ogden were also named a winner of The Best and Brightest in Wellnessfor delivering excellence in health awareness – most notably for their benefits package which includes flexible working, 4 paid volunteering days a year, Friday early finish, birthdays off, cycle to work scheme, corporate gym memberships and free routine eye care, and many more... find out more here.