Spencer Ogden is proud to be sponsoring a 4-man rowing team taking part in the Talisker Atlantic Challenge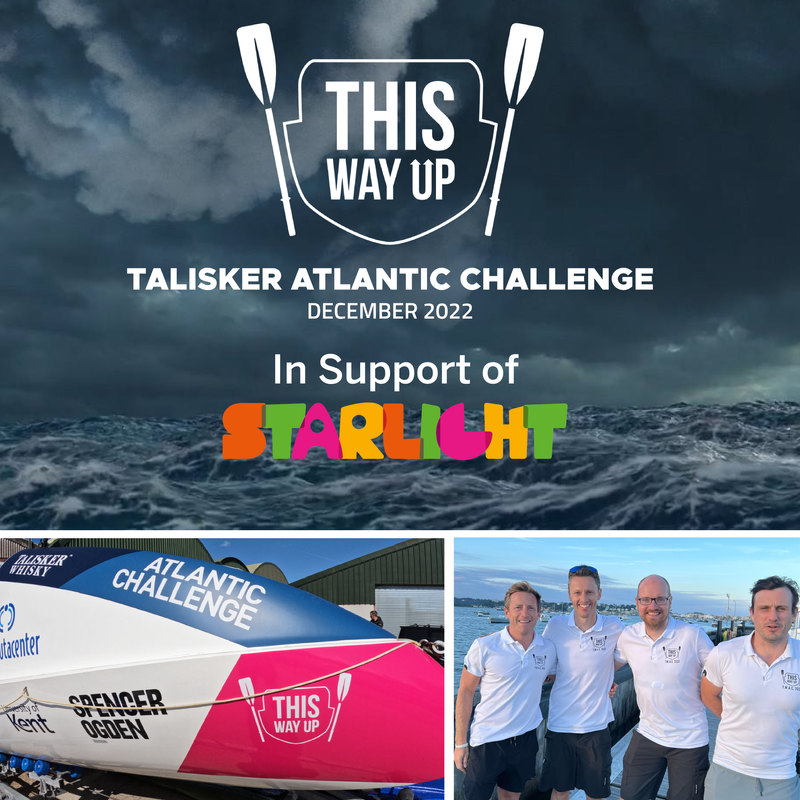 This December, Edward Ogden, and a team of three fellow rowers will embark on the ultimate test of endurance across the Atlantic Ocean, in the 2022 Talisker Atlantic Whiskey Challenge (TWAC).
This challenge will see the crew compete in a 3000-mile ocean rowing race against (circa) 30 teams from La Gomera, Canary Islands to English Harbour in Antigua. Setting sail on 12th December 2022, the team is in for a tough journey, where they will spend up to 35 days at sea and will spend Christmas away from their loved ones. During their journey, they expect to face waves of up to 25 feet, endure sleep deprivation, salt sores and physical extremes inflicted by the race as they row, eat and sleep on repeat for the duration of the challenge.
Find out a bit more about the team:
Ed Ogden – Ed is the son of one of Spencer Ogden's founders and was inspired to take part to be tested mentally and physically and enjoy the camaraderie of a group of rowers. Ed also named the boat after his daughter 'Astrid'.
Oliver Browne – A keen runner and cyclist with a passion for high altitude mountaineering. Oliver sees the TWAC as an Everest level event. His Mantra is "I can do one more hour".
James Peet –Is no stranger to endurance sports with a competitive side for running and cycling. James lost his father in 2021, emphasising to him just how short life can be. 
Tom Newman – A keen endurance athlete, Tom has competed in multiple global Ironman events. Tom has committed to fundraising for various causes after losing his father in 2008. 
This Way Up is enduring this challenge in support of the Starlight Children's Charity, a national charity supporting some of the most unwell children in the UK. Championing the power of play to create a sense of escape from their difficult reality.
Ed and his team aim to raise £250,000 for this great cause and as a self-funded team – all monies raised through sponsorship and donations will go direct to the charity.
Spencer Ogden is keen to raise as much money as we can and to promote this incredible challenge. Please join us and help them reach their target by donating and keep up with their journey.