Spencer Ogden x ECU Sponsorship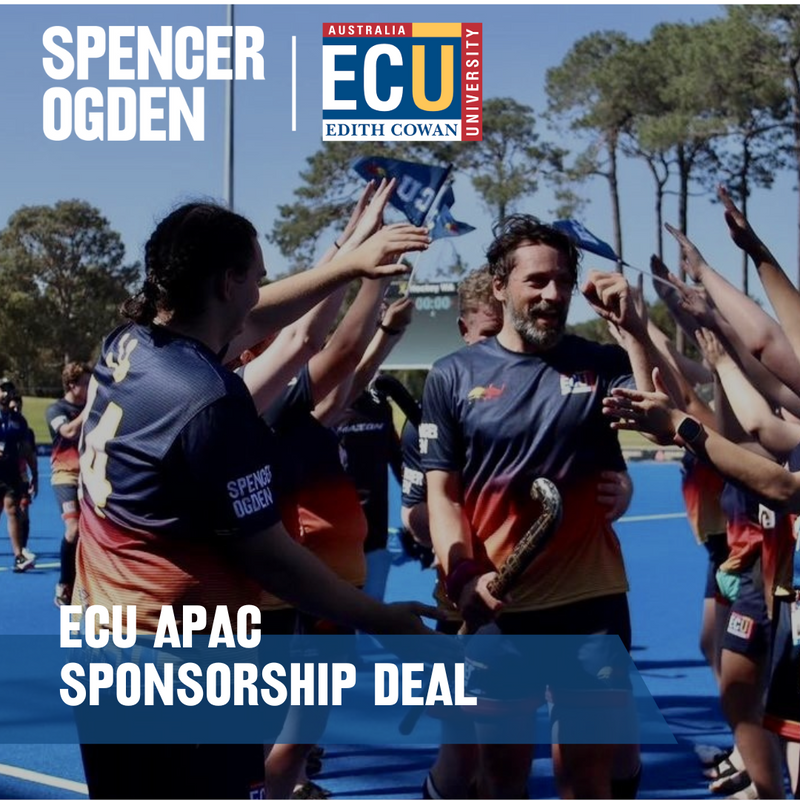 Spencer Ogden APAC recently partnered with ECU University in September 2022 to sponsor their 2022 UniSport National Event.
As part of the sponsorship, students who take part in any sports event at ECU will proudly wear their ECU sports jersey which shows the Spencer Ogden logo on the sleeve of the arm. Just as sport requires skill, determination, accountability, and teamwork, this sponsorship highlights Spencer Ogden's core values: People, Accountability, Excellence, and Collaboration (PACE). It is these values that have led Spencer Ogden to the success of becoming one of the world's largest renewable recruitment companies. ​
Through this sponsorship, we will be attending various career fairs on campus to help provide the students at ECU with career guidance and advice. We look forward to this continued partnership with the University.
​