Celebrating International Women in Engineering Day 2023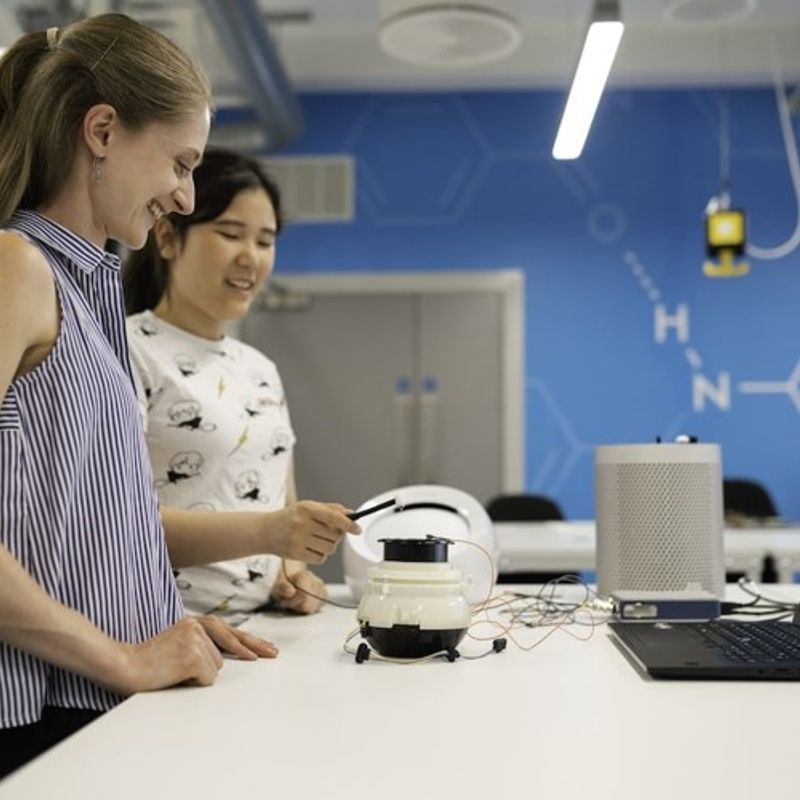 ​Today, June 23rd marks International Women in Engineering Day (INWED). This day serves as a platform to highlight the significant contributions women have made to engineering and to inspire the next generation of female engineers.
At Spencer Ogden, we have sales teams across the globe whose sole focus is to source candidates for some of the most impactful engineering roles and projects. Our engineering sales teams see first-hand the importance of female representation in this dynamic industry.
"I love working with the Women in my team. We are breaking barriers to place other female candidates into companies where we see females working as engineering managers, construction managers and heads of procurement functions which is so empowering!"

​

Scarlett Menzies, Principal Consultant
​History of International Women in Engineering Day
​International Women in Engineering Day was first established by the Women's Engineering Society (WES) in the United Kingdom in 2014.Since then, this day has gained international recognition. By breaking down stereotypes and addressing gender disparities in the field, INWED plays a crucial role in encouraging more women to pursue engineering careers and promoting gender equality in the industry.
​On this day, it is important to remember the female pioneers who entered the world of engineering and paved the way for other women in the 19th century and beyond to follow their lead. In 1876, Elizabeth Bragg, unfazed by gender disparities and discrimination became the first female to graduate from university with a civil engineering degree. This was remarkable since most universities did not admit women until the early 1800's and even then, admission remained sectioned to traditionally 'female' fields.
Another female trailblazer in the engineering field is Ada Lovelace. Ada collaborated with Charles Babbage to design the first computer programme in the world. It wasn't until the second world war that serious education was paid to women's education in technical fields. Facing the reality of the shortage of technical labour, quick on-the-job training schedules were launched by major players in the field.
​
Women in Engineering in the 21st Century
​According to a recent study conducted by WES, women make up 16.5% of all engineers in the UK in 2022.This demonstrates a 6% increase of women in engineering in the UK over the last 12 years, from 10.5% of women in engineering reported in 2010.
​Why is diversity within engineering so important? Research has shown that female engineers provide a unique approach to problem solving, compared to their male counterparts when working on complex tasks within a team. Additionally, when female engineers sit within upper management, they can offer unique insight and perspective, honing vital business policies to create a better environment for other women in the field. The presence of women in engineering supports the creation of diverse teams and ultimately improved performance within the workplace. We recognise that there is still a long way to go when it comes to achieving gender balance in engineering.
​
Women in Engineering Recruitment
​At Spencer Ogden, our female consultants who work in engineering recruitment, are not only breaking barriers within the male-dominated engineering industry but also driving diversity and inclusion.
1. Challenging Gender Norms
By actively participating in a field historically dominated by men, the presence of our female consultants in this field, highlights the fact that engineering expertise is not limited to one gender.
2. Expertise at the Intersection of Engineering and Recruitment
Our engineering team possess a deep understanding of the technical intricacies of the engineering profession. They can identify top engineering talent, assess their qualifications, and match them with industry-leading companies. Their dual expertise in both engineering and recruitment ensures a seamless alignment between clients and candidates.
3. Driving Diversity and Inclusion
Female representation plays a crucial role in shaping a more balanced and representative engineering workforce. Our female recruitment specialists actively seek out and engage with talented female engineers, ensuring their inclusion in the recruitment processes.
4. Supporting Career Growth
We endeavour to create a supportive environment that fosters employee's professional growth. Our engineering recruitment teams have access to training, mentorship, and opportunities to expand their network within the engineering and recruitment sectors. This support system equips them with the necessary tools to excel in their roles and pursue advancement within the company.
​
SOapbox Podcast - Diversity in Engineering
​Spencer Ogden's Soapbox podcast series, hosted by Senior Manager of Client Services, Mindy Prefling, opens discussions with thought leaders in the industry about the human element of the renewable energy landscape.
In one of the episodes, Mindy meets with Tanya Martinez, Director of Development at AES Clean Energy to discuss her experience as a woman in engineering, the importance of respectful representation, and the current state of DE&I in renewables
​
​
​As a leading recruiter in the global energy and infrastructure markets, we are driven by our values and work to take and encourage action around gender equality, especially in industries where women are underrepresented.
​