Emerging Leaders - Meet Team Lead, Emily Clarke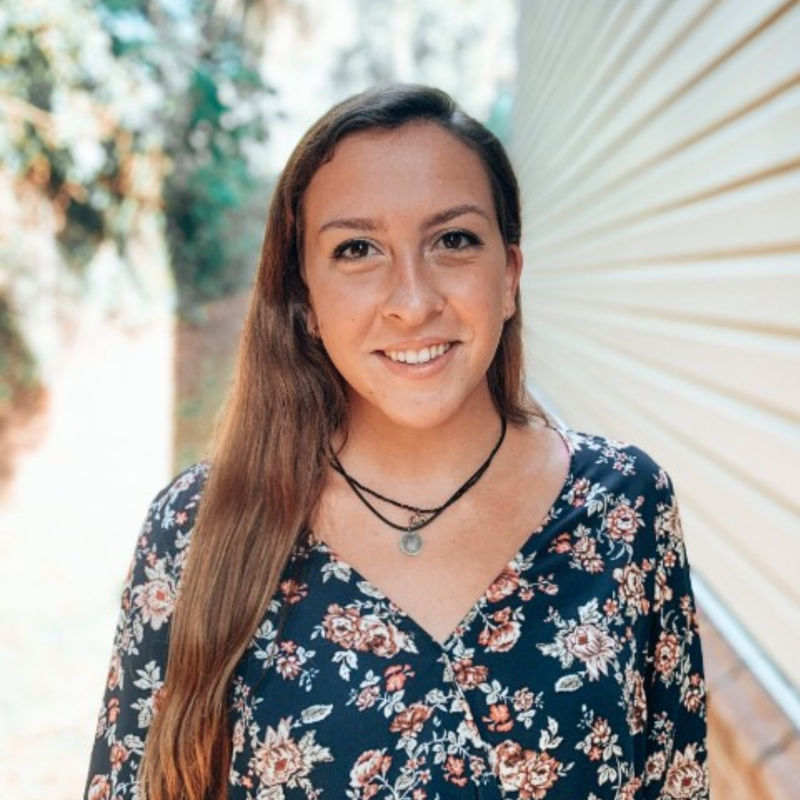 ​Emily signed up to our Emerging Leaders Programme after being promoted to Team Lead within our Americas Perm Power and Utilities team. Starting her career as a Trainee Consultant, completely new to the recruitment industry, Emily spent two years learning, getting to know her markets and growing her desk. After taking on this new management opportunity, Emily was keen to build on her existing leadership skills so that she could continue to grow and lead her new team by example.
We have several outstanding leadership programmes available at Spencer Ogden – Our Emerging Leaders and High Performing Leader's Programme. Our Emerging Leaders Programme is perfect for those colleagues who are new to managing a team.
​
1.What inspired you to enrol on the Emerging Leader's programme?  
I've always naturally gravitated towards leadership roles, for example in college, I was the captain of a sports team, and I genuinely really enjoyed the continuous learning at college and those opportunities to lead a team. When it comes to business, it is so much more rewarding; I like the process of hiring candidates, supporting them every step of the way, all the way through probation and beyond. I heard great things about the EML programme, so I was keen to join. On a larger scale, I felt this course was more intensive and would help my leadership experience here.
​
​2.What does the programme entail? 
A big part of the course is discussing real-life scenarios that occur when leading a team and it's nice to have honest conversations as a group about the challenges that we face. We meet every fortnight for around two hours, so it doesn't take alot of time out of the workday. After each session we are given a piece of 'homework' to implement as we continue to manage our teams, for example one week we learnt all about how to ask 'leading questions' to support team members to come to their own conclusions.
​
3.How will this course impact your career? 
I think that this course will positively impact my personal growth in all areas, from people management to goal setting. Whether or not people want to be in leadership, I think they should go through this course; It's not just about leadership but also other areas such as creating a collaborative work environment. I love that Spencer Ogden offers these courses so that we can keep growing as we progress.
​
4.What's the most valuable thing you have learned so far?  
I would say learning about the DiSC model which covers the four dominant personality traits that people fit in to - Dominance, Influence, Conscientiousness and Steadiness. It is so interesting to discover for example, the 'dominant' personality traits in myself and traits of other people on my team. With this information, we can learn how to better communicate and understand each other from how to delegate to creating a motivating environment for that individual.
​
​5.Which of the five key leadership principles explored on the course, resonate with you the most?
Psychological safety resonates with me the most. To define this principle, psychological safety is tied to a feeling of belonging. It means working to create a culture where we can all thrive, missteps and risk taking are embraced, we can share wild & wonderful ideas and voice our authentic opinions. Essentially, psychological safety enables us all to speak our mind and take risks without fear of negative consequence so that we can support innovation and growth. To me personally, psychological safety means holding honest conversations with my team, maintaining that continuous feedback lifecycle, and ensuring that we keep growing or otherwise risk remaining stagnant.
​
6.How have you developed personally and what do you consider your leadership priorities now? 
I'm still actively in the course but as of now, I would say that I am less afraid of taking risks when it comes to trying new things. After each EML meeting, I leave with a new list of leadership strategies and tactics to implement, whether that's to drive excellence or communicate better. 'Fear of failure' is a thing but by taking risks, I confront this. In terms of personal development, I previously only had my own pipelines and billings to manage. Now I place an emphasis on strategy of the entire team, considering how I can create a scalable business for this group of people.
​
​7. What do you need from your leader to thrive as your best self?
I really need guidance to thrive as my best self which I do receive from my manager. Everyone on the EML course is so welcoming and, in my office, we have such a great team culture. It really feels like we are all in this together working towards the same goal. The comradery is irreplaceable.