SO Careers - Meet Senior Consultant, Raiyan Waridwan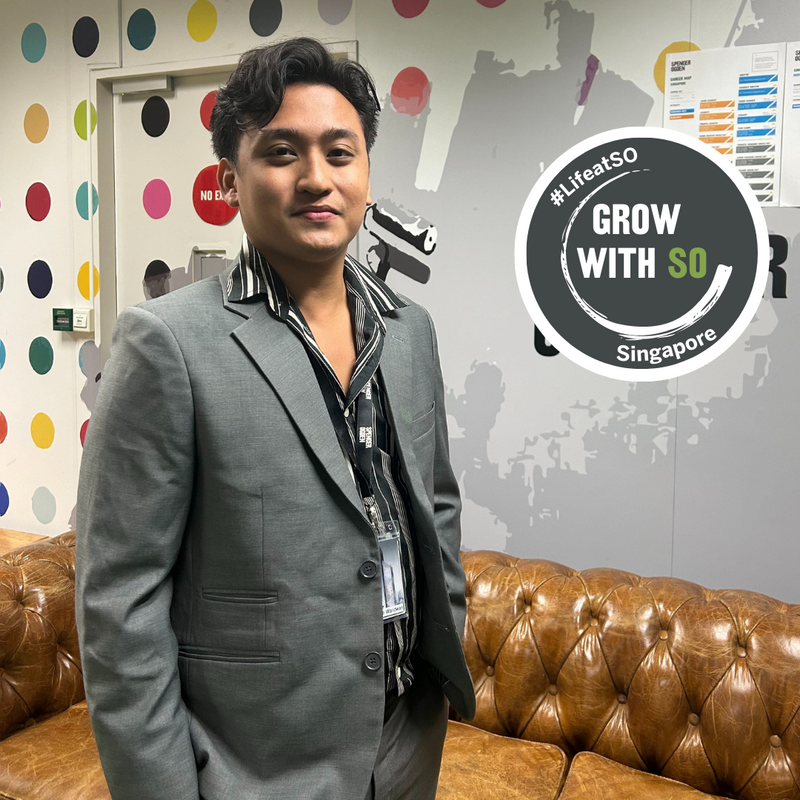 ​Raiyan Waridwan joined our Singapore office in January 2021. Raiyan works on our Water Utilities team where he has developed a successful career for himself. Within his first year of working at Spencer Ogden, he received a promotion to Senior Consultant and is now on track to be a Senior Managing Consultant in the next few months. Find out more about Raiyan's career journey with SO.
Before joining SO, did you have any experience in the industry?​
Before I joined SO, I was working for the Power Consultancy industry and worked as a vendor for a Singapore based power generator and electricity retailer called Pacific Light. Here, I was helping SMEs and local businesses save on electricity pricing prior to the pandemic. ​
This sparked my interest in this industry and led me to start a career in the recruitment sector at Spencer Ogden recruiting into this industry. Although I had previous experience in the industry, Spencer Ogden emphasise that this is not a requirement. You can easily build a career with no experience at all.
Listen to Raiyan's full answer in his video below​
What initially attracted you to the recruitment industry and why did you choose to work at SO?
When the pandemic hit, my job became obsolete, and the business temporarily shut down and then eventually closed indefinitely. I saw this as a blessing in disguise and saw it as an opportunity to change my career direction and took a chance on recruitment.​
Spencer Ogden seemed like a great fit. As I was new to the recruitment industry, their award-winning training academy was very appealing as it would provide me with the skills and knowledge needed to be successful in my role.
Is there any advice you can offer to consultants looking to take the next step in their careers?
The best advice I can give would be to give yourself at least a full year or two to settle into the business and the market you're recruiting into. Results don't happen overnight. During this time, you will constantly be learning new skills, and only then will you realise your full potential.
You recently received a promotion from Recruitment Consultant to Senior Consultant. How did your manager help you achieve this promotion?
​My Manager has been at the forefront of my growth and has constantly pushed me to achieve more than I thought I was capable of.​
He has molded and guided me to where I am today, and my success is attributed to him and the team entirely.
What training has SO provided to support your personal growth to date?
SO has always given us the platform for growth, whether it was helping us achieve growth to be a Senior Managing Consultant or higher SO, and their Learning & Development team is the focal point of how they promote and help push for personal growth.
The training provided at SO, is incredibly valuable to helping everyone from junior consultants to directors achieve their full potential and continue to develop new skills and knowledge.
What 3 tips would you give to a graduate considering a career in recruitment?
Patience, Grit, and Hunger
Patience because you don't see the bearings of the hard work immediately - only with patience do you
Grit because there will be very good highs and very low lows, so you have to have the grit to survive in recruitment and
Hunger because you must have drive in recruitment in order to succeed - you need to have a self starter mentality
Listen and watch Raiyan's full video below
​