Spencer Ogden Workforce Strategies Report - In partnership with SIA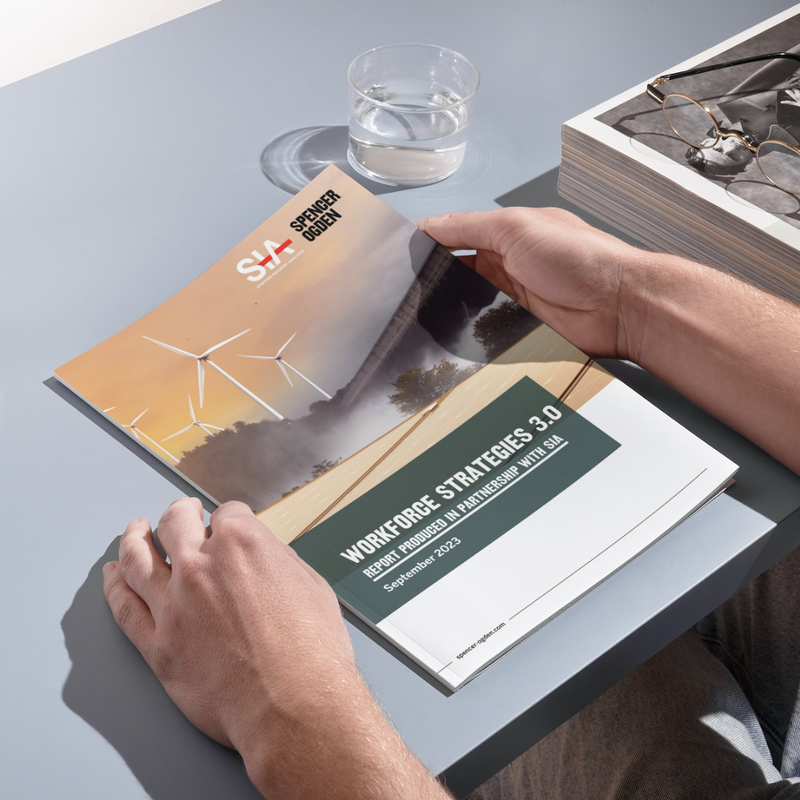 ​At Spencer Ogden, we're dedicated to keeping you ahead of the pack, especially in the dynamic world of renewable energy. Earlier this year, we partnered with SIA to craft this comprehensive workforce strategies report, providing key staffing considerations and recruitment insights from our Americas leaders, specifically for an industry burgeoning on enormous potential - the renewables sector.
The renewable energy industry is on the brink of tremendous growth, with projections suggesting it will reach a staggering $1.8 trillion in revenue within the next five years. This industry is fuelled by a collective commitment to invest in renewable energy and reduce carbon emissions to ensure a sustainable future for generations to come.
However, one of the primary challenges facing the renewable energy industry is the shortage of skilled talent. As demand surges, competition for experienced workers intensifies. This report details the staffing problems the industry is facing, as well as the creative staffing strategies that are needed in order for the renewable energy market to reach its potential.