The SOapbox Series | Season 2 Episode 4: Discussing Big Law and Renewable Energy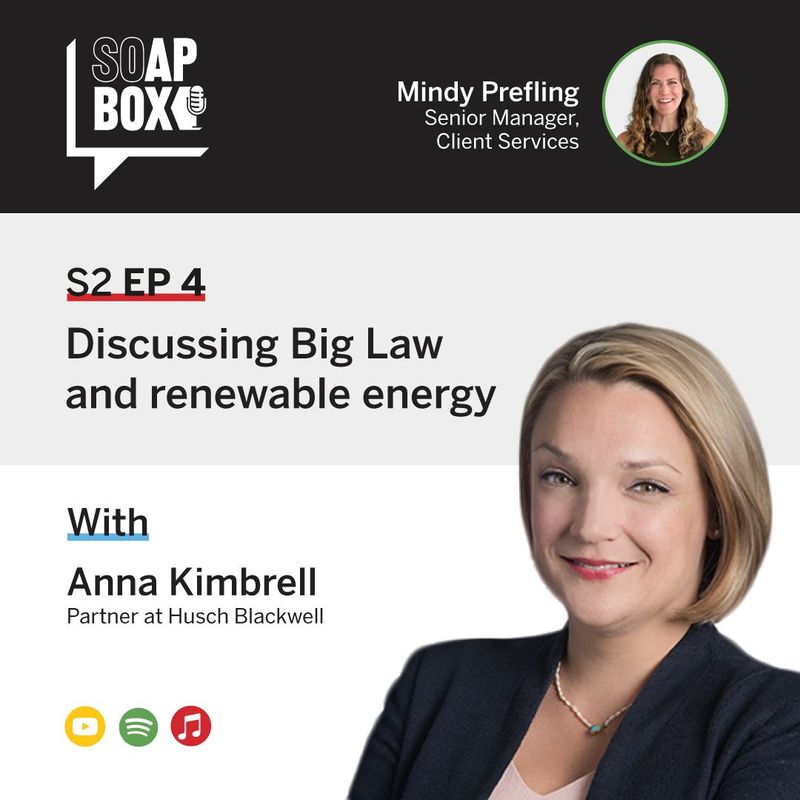 ​
​In this episode, host Mindy Prefling talks to Anna Kimbrell, Partner at Husch Blackwell, about what it's like working in Big Law with a focus on renewable energy.

They discuss how Anna went from Summer Associate to Partner in record time, the state of diversity and inclusion in the legal industry as well as renewables, and how to attract top diverse candidates in a highly competitive sector.
Check out our dedicatedpodcast pageto view and listen to our previous series and episodes.